Well that didn't go as planned.
A family gathered their three kids around the table to reveal the gender of their newest sibling-to-be by letting them cut into a cake. Little Gunner, who has two sisters, is hoping for a baby brother.
But when he cuts the cake open and finds pink, he loses it.
Through tears, the boy says something that sounds like "I don't want another girl."
Trying to console him, Dad makes a statement that might haunt him for years to come -- especially if the little girl grows up and sees the video: "You have the same reaction I did, bud."
Gunner can't be consoled.
"I hate girls," he cries in an epic rant. "Every time it's girls, girls, girls, girls."
The boy even refuses the cake. You know things are bad when a little kid won't eat cake. And believe it or not, that's just the beginning of Gunner's meltdown.
Watch the video to see just how far he goes.
At least his sisters, Paisley and Harper, seem happy with the news.
Don't worry, it all works out in the end.
"I'm happy," Gunner said later in a Skype chat with RightThisMinute. And while dad admits he should have bit his tongue with the comment about his own reaction, mom's response might be even more surprising.
"I really wanted a boy, too, I have to be honest," she said.
Before You Go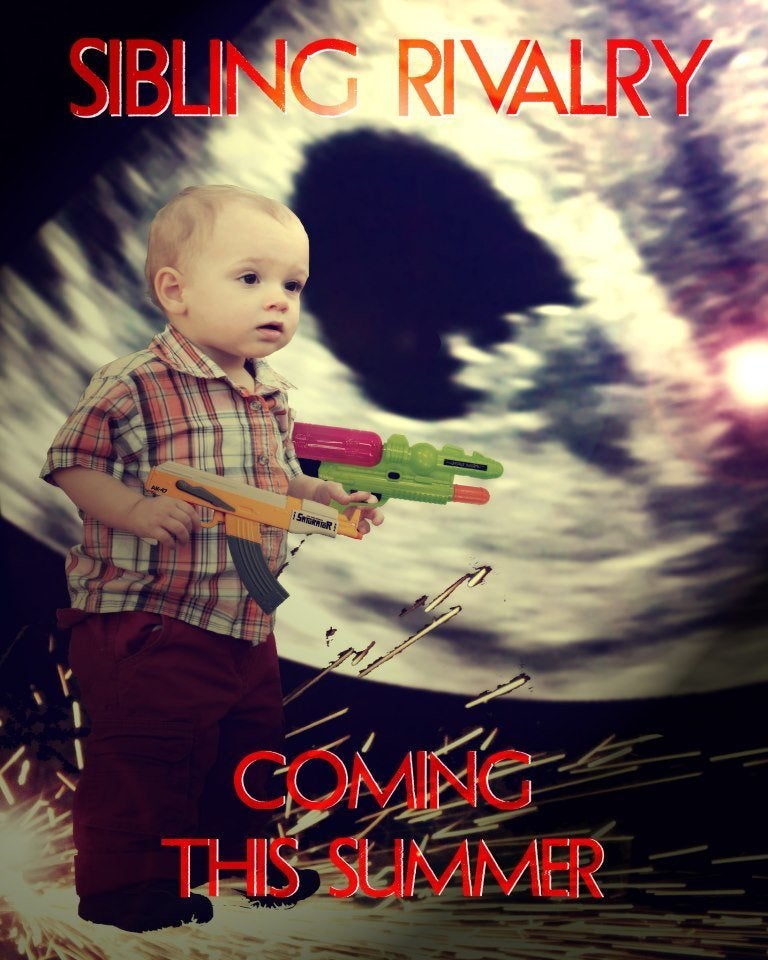 Creative Pregnancy Announcements