Meet Kianga: a baby rhino with a whole lot of attitude.
Born on Tuesday at the San Diego Zoo Safari Park, Kianga is the second calf of a pair of white rhinos named Kacy and Maoto.
Here is is exploring her new surroundings:
NBC San Diego reports that Kianga's mother Kacy tries to keep the young calf from getting into trouble, although she isn't always successful.
"Kacy is a very attentive and protective mother," zookeeper Tina Hunter said. "She is going to have her work cut out for her, as Kianga is rambunctious, has lots of energy and is a very curious little calf."
Curious is right. Kianga has already gone bravely nose-to-nose with an adult female rhino: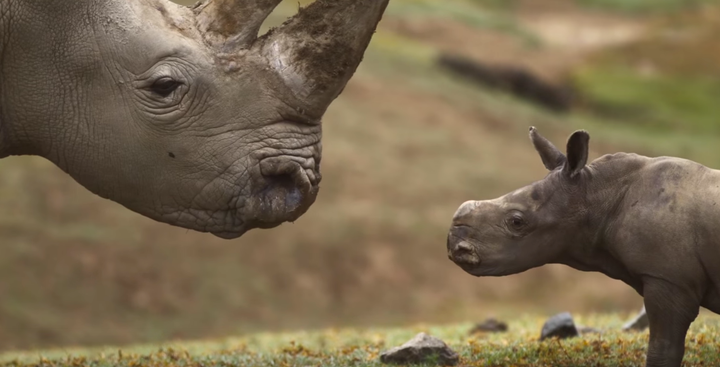 She's the 94th white rhino to be born at the San Diego Zoo Safari Park. The species is considered 'near threatened' because they are highly sought after by poachers for their valuable horns. An estimated 18,000 rhinos live in the wild, according to CBS 8.