A woman says she watched a man catch a baby tossed from a London high-rise as a deadly fire tore through it early on Wednesday.
Samira Lamrani was outside the burning Grenfell Tower apartment complex when she looked up to see a woman holding a baby at the edge of a ninth- or 10th-story window, she said.
The "lady was frantically gesturing and screaming, with her hands, from her body language, that she was about to throw the baby," Lamrani told HuffPost UK. Then, Lamrani recalled, the woman let go of the child.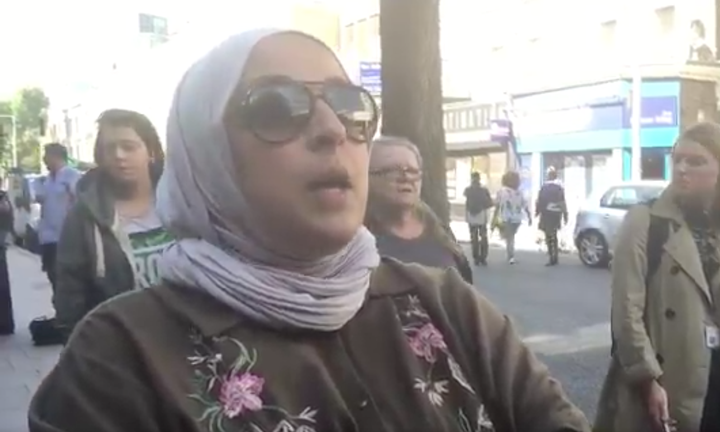 "A member of the public, a guy, ran forward and just miraculously grabbed the baby at the right moment," Lamrani said. "I'm not sure what the guy did with the baby, but the baby was picked up safely."
That was the last Lamrani saw of the woman, who vanished inside of the building moments later, she said.
"It was honestly like a horror movie unfolding in front of us," she told The Telegraph. "I could see people from all angles, banging and screaming for help."
"Us members of the public were reassuring them, telling them we've done what we can and that we've phoned 999," she added, "but obviously the look on their face was death."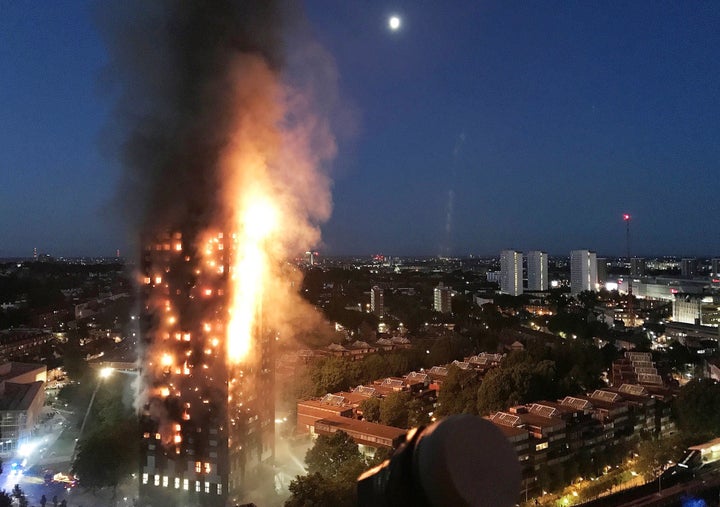 Another woman, who identified herself as Zara, told LBC radio that she saw a woman throw a boy, around 5 years old, from a fifth- or sixth-floor window.
"I think he's OK," she told the station. "I think he might have just had some broken bones and bruises."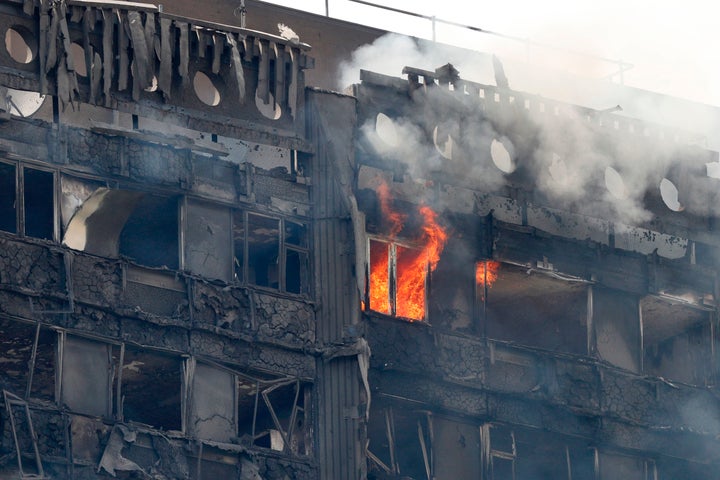 A man who escaped the 17th floor with his 68-year-old aunt said he saw another man looking out of a 19th- or 20th-floor window as the fire raged around him.
"Everyone was saying, 'Get out of there, get out of there!' He didn't know what to do. The smoke was already strong when I was getting out; God knows how it would have been minutes after," he told British broadcaster Channel 4.
At least six people died in the early morning blaze, authorities have confirmed, while dozens more were hospitalized. The cause of the fire has yet to be determined.
Calling all HuffPost superfans!
Sign up for membership to become a founding member and help shape HuffPost's next chapter
BEFORE YOU GO