A female sea lion in San Diego is still just a pup but she's already got a taste for the finer things in life.
The sea lion was spotted Tuesday morning lounging in a chair at the Pantai Inn, an all-suite hotel in La Jolla, Calif., which surprised hotel manager Shane Pappas.
Surveillance video shows the sea lion had quite a trek making it from the ocean to the hotel, slithering up stairs to reach the road from the beach, then crossing the road and then finding its way into the courtyard.
The sea lion was eventually removed from its cushy lounge chair by officials from SeaWorld who took the creature to its Animal Care Complex a few miles south so it can be rehydrated and eventually released back into the wild, KGTV-TV reported.
"Usually, we rescue the seals from backyards and public restrooms or they swim up the San Diego River," Robinson told AOL News in 2010, after rescuing a sea lion stuck under a car.
It's strange to find a sea lion lounging on a pool chair, but Robinson's most bizarre rescue occurred in 2009 after one sea lion pup managed to cross a field, a shopping center and four lanes of traffic before rescuers caught him in the parking lot of a Chevys Fresh Mex restaurant.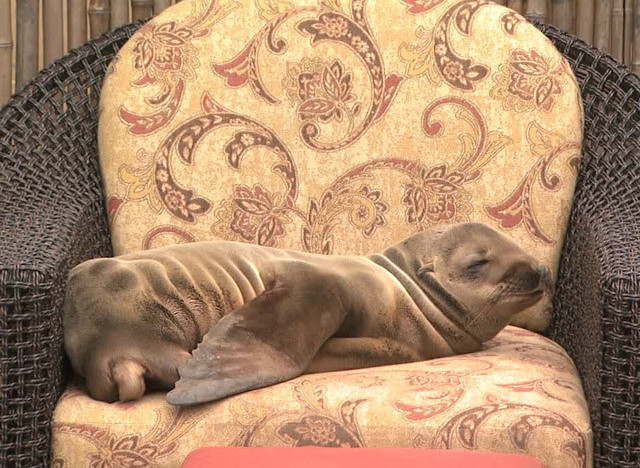 (Photo courtesy of SeaWorld)
Before You Go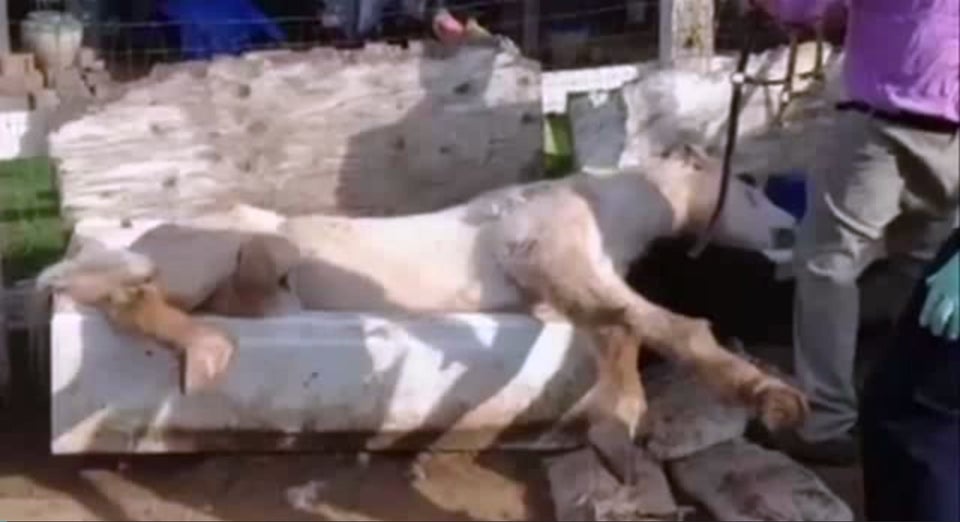 Animals In The News
Popular in the Community