Her life began with adversity: At just 4 weeks, she was separated from her mother, possibly during the tumult of a storm. She later had to be rescued from crashing waves on a Carmel, California, beach.
But fortunately for this orphaned baby sea otter, her days are starting to look up. She's found a forever home -- and is being given another shot at life.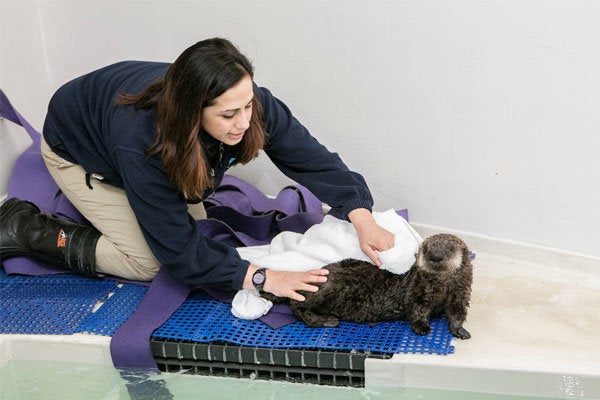 The 10-week-old sea otter (named Pup 719 for now) was rescued by the Monterey Bay Aquarium in early January. Rescuers believe the now-"healthy, alert and feisty" pup had been with her mother for about a month before they were separated.
With approval from the U.S. Fish and Wildlife Service, the baby otter was flown to Chicago's Shedd Aquarium, her new permanent home, on Jan. 27.
Unfortunately, the U.S. Fish and Wildlife Service has determined that the pup cannot be safely returned to the ocean. Sea otters typically spend up to nine months with their moms learning how to survive in the wild, and this baby only got to spend a few weeks with her mother.
Shedd Aquarium says, however, that the sea otter pup is adjusting very well to her new home and is developing normally.