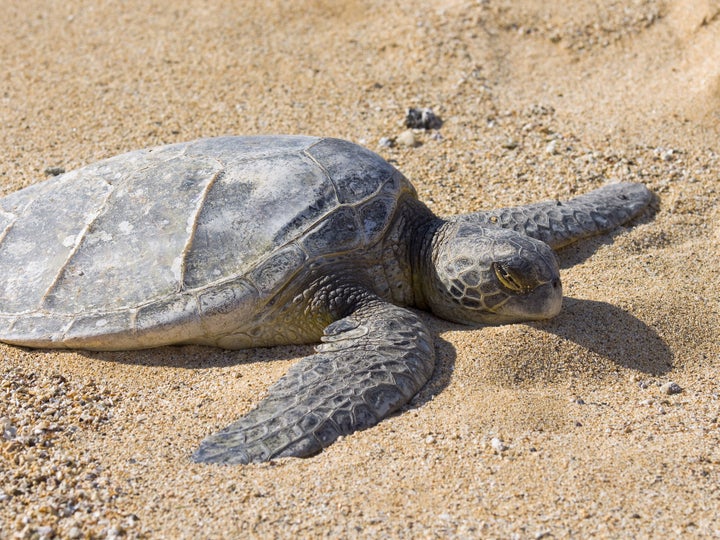 It has been more than two years since the Deepwater Horizon oil disaster hammered the Gulf of Mexico with an unprecedented 200 million gallons of crude oil, but we are still seeing the effects today. Coast Guard officials have confirmed that an oil slick found in the Gulf last week matched oil from the spill two years ago.
While the Coast Guard has said the oil slick "does not post a threat to the shoreline," it most certainly will affect the Gulf's offshore waters. Although this marine environment is not as easily observable as the coastal shoreline, it is just as vital to the region's overall health.
In fact, during the initial oil disaster, the vast majority of the toxic exposure to fish, wildlife and ecosystem functions occurred offshore -- in marine waters.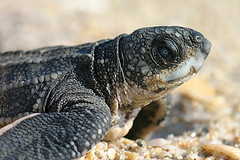 That's why restoring this American treasure requires an approach that addresses marine resources as well as coastal environments and Gulf communities. The nation must commit effort and money to address all three in order to achieve a resilient, healthy Gulf with a sustainable future.
The Gulf ecosystem depends upon both coastal environments and marine waters, which are intricately connected and interdependent. Commercially important shrimp and crabs use sheltered coastal waters and open marine waters to reproduce and complete their life cycles. Valuable recreational fish species like red drum, or redfish, do too.
All of these animals, and the Gulf ecosystem in which they live, are important to the economies of Gulf Coast communities.
So how do we start restorings the Gulf's valuable marine resource? Consider the iconic sea turtle, which needs both the shore and blue water to survive. All five species of sea turtles found in the Gulf are either endangered or threatened, and the Deepwater Horizon blowout only made their predicament worse.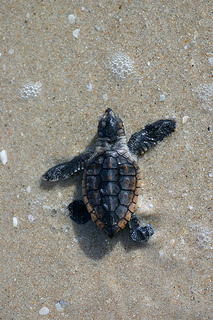 Sea turtles are at sea for most of their life cycle, but they return to beaches in Texas, Alabama and Florida to lay their eggs. Although the Deepwater Horizon oil spill harmed turtles, we can help them recover by taking steps on the shore to protect their nesting habitats.
Bright lighting from beachfront residences, parks and piers may mislead hatchlings who may follow the bright lights and travel in the wrong direction, away from the water -- with deadly results.
By retrofitting existing lights near beaches with lights that are dimmer or have filters or shields that help keep the beach dark, we can help more baby sea turtles reach their ocean habitat and have the chance of surviving to adulthood.
Efforts to protect sea turtle nesting habitats provide multiple benefits, including helping local economies that depend upon tourism. In fact, Pensacola, Florida, has taken some of those steps, and the community's efforts have made an important contribution not only to sea turtles but also to a sustainable economy.
This is just one example of a marine restoration project that can help revitalize the Gulf, but there are many others. Earlier this year, Ocean Conservancy and the Gulf of Mexico University Research Collaborative teamed up to gather experts from academic institutions, governmental agencies, non-governmental organizations and fishing groups to identify and rank marine restoration priorities.
The resulting Marine Restoration Workshop Report provides a roadmap for science-based marine restoration in the Gulf. And it serves as a call to address marine resources as well as coastal environments in order to achieve lasting gains.
Using a balanced approach, Gulf communities will benefit enormously from restoring fisheries, marine wildlife, human uses of those resources and the remarkable Gulf ecosystem on which they all depend.
Photos: Florida Fish and Wildlife via Flickr