March signals the beginning of the annual sea turtle nesting season in Florida, where loggerhead and green sea turtles are found in numbers not seen anywhere else in the United States.

While male sea turtles live out their lives along the continental shelves of almost all of the Earth's oceans (aside from the Arctic), females must return to sandy shores to lay their eggs.

Thanks to conservation efforts by the Florida Fish and Wildlife Conservation Commission and concerned volunteers, biologists are hoping to match the success of last year, when more than 36,000 green turtle nests were identified along Florida beaches.

From now until October, thousands of volunteers will patrol more than 800 miles of shoreline to count, mark and safeguard sea turtle nests.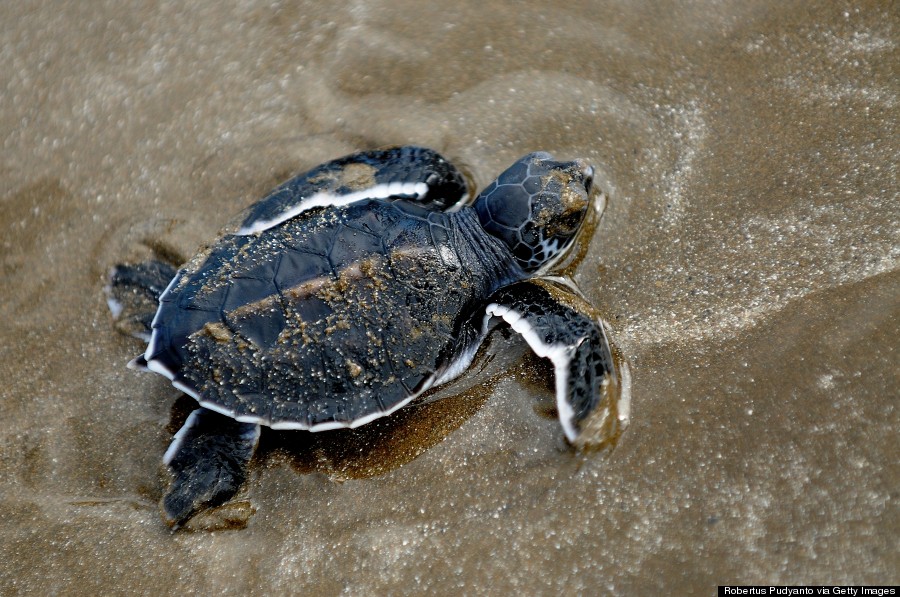 But the focus on turtles goes far beyond Florida's shores.

Female sea turtles lay between one to eight nests per season, each containing between 50 and 200 eggs at a time, depending on the species. While they produce a lot of offspring, the estimated rate of hatchlings that reach adulthood is only about one egg per nest.

Couple this low survival rate with an increase in manmade ecological threats and it's easy to understand why nearly all species of sea turtle are listed as "vulnerable," "endangered" and "critically endangered" under the IUCN Red List of Endangered Species.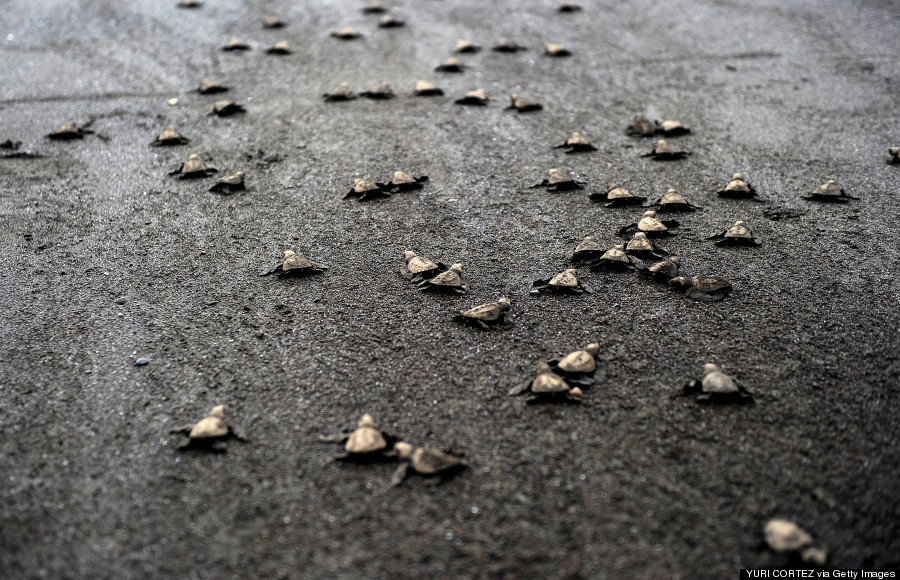 Sea turtles use the ambient light of the ocean horizon to find their way into the water, so white light pollution along developed coastlines can seriously disorient them. Due to this sensitivity, red light (a wavelength invisible to the turtles) is generally used for night time observations.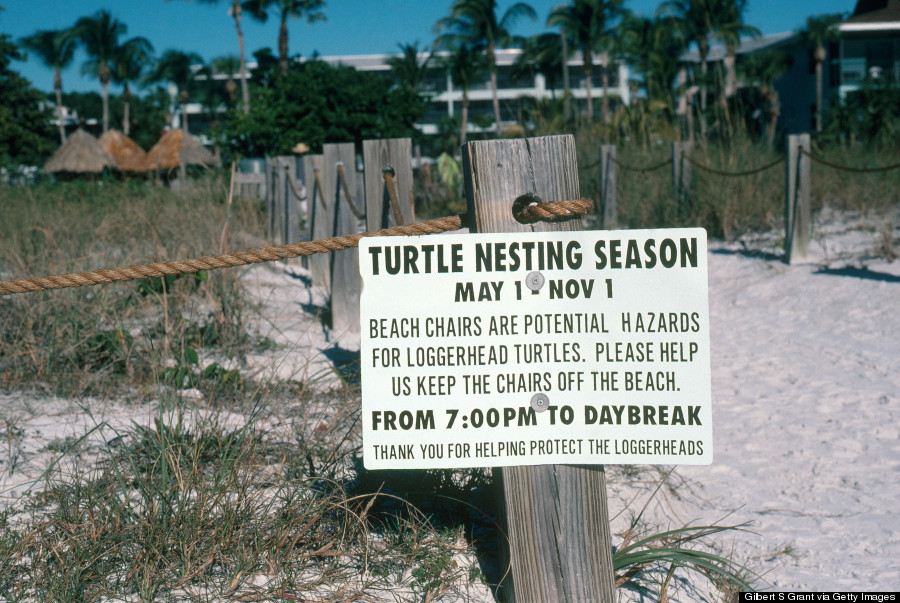 A sign alerting beach-goers of a loggerhead sea turtle nest is posted in Myrtle Beach, S.C.

Due to their endangered status, sea turtle eggs, hatchlings, adults and even carcasses are strictly protected under both federal and state laws across the country.

Many coastal towns and cities have passed strict sea turtle conservation laws and organized educational initiatives for residents and tourists, like this classic "Sea Turtles Dig the Dark" campaign commercial from Georgetown, S.C.: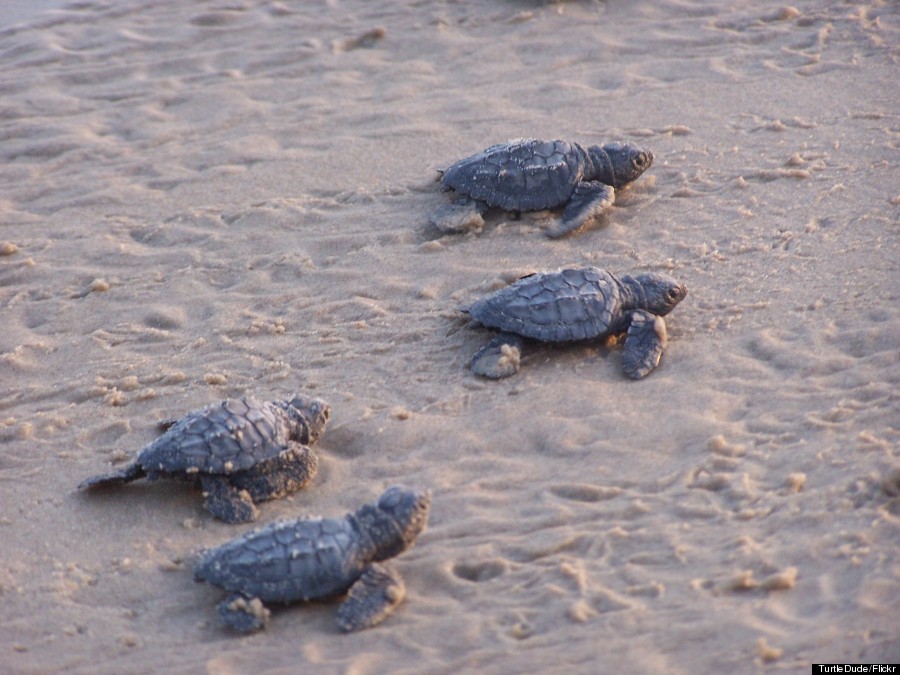 An adorable bale of 110 newly hatched Kemp's ridley sea turtles traverse a sandy beach on South Padre Island, Texas, before being swept up by the ocean waves.

While most sea turtles are solitary in their nesting, the critically endangered Kemp's ridley sea turtle is the only species that comes ashore en masse during daylight hours to nest. This phenomenon, called the "arribada" ("arrival" in Spanish), usually occurs in Tamaulipas, Mexico, or on South Padre Island.

The cause of the coordinated nesting isn't totally clear, but scientists believe it may be the result of offshore winds, lunar cycles and the release of female turtle pheromones.
REAL LIFE. REAL NEWS. REAL VOICES.
Help us tell more of the stories that matter from voices that too often remain unheard.
BEFORE YOU GO
PHOTO GALLERY
Awesome Animal Photos