One expectant mom got a sweet surprise at her baby shower when friends and family decided to give her a cake inspired by, ahem, real life events.
Nora McInerny Purmort, author of It's Okay to Laugh: (Crying Is Cool Too), shared a photo on Twitter Monday of the cake at her cousin Johanna's baby shower. The baked dessert, served in a tinfoil tray, featured a baby's head coming out a very realistic-looking vagina with mashed strawberries and frosting.
Photographer Chuck Johnson, owner of Freak Photo, took a pretty epic shot of the cake.
Johanna, who is expecting her second child, told HuffPost that she loved the very, erm, detailed cake.
"Most of the women at the party were earthy mamas who clean up every bodily fluid on the daily," she wrote in an email Wednesday. "The cake did not really [faze] them. I think we talked more about how the short stubble sprinkles on the cake were not realistic because who can actually see or reach that area to shave after 7 months pregnant. When my friends wanted to throw me a shower I asked them instead to throw a party. I think this is an important aspect because mamas I find, do not have or give themselves the opportunity to let their hair down enough."
At the end of the day, it's all about celebrating.
"I highly encourage from one mama/woman to another, more baby parties," she added. "It gave mamas the chance to laugh about a baby exploding through their vagina and it gave the women who are not moms yet the chance to see there is life after an exploding vagina where you still get to drink mimosas and dance on a boat."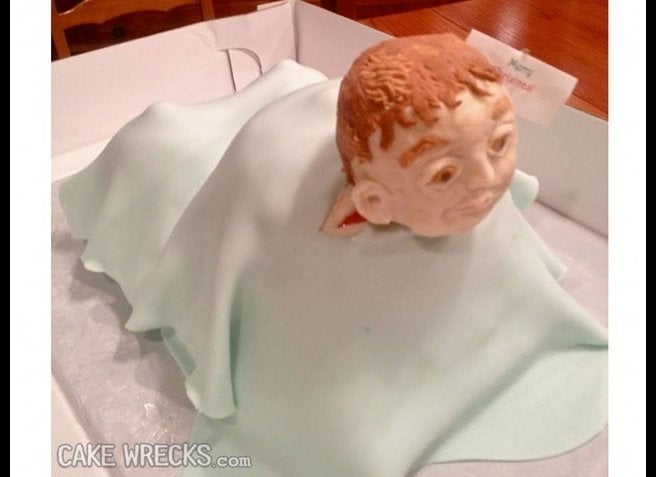 Deliciously Awkward Baby Shower Cakes