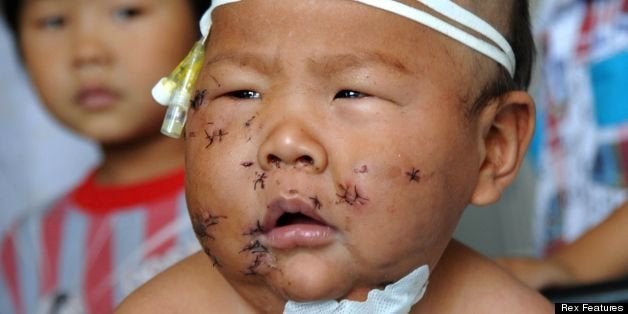 An 8-month-old boy in China was found swimming in a pool of his own blood, moments after his mother stabbed him 90 times with scissors.
Bao's mother, who wasn't immediately identified, allegedly attacked the boy when he bit her during breastfeeding.
Photos show Bao with stitches all over his face, feet and legs. He can be seen sleeping and then sitting up and looking off into the distance, with bandages on his head and neck.
PHOTO (Story continues below):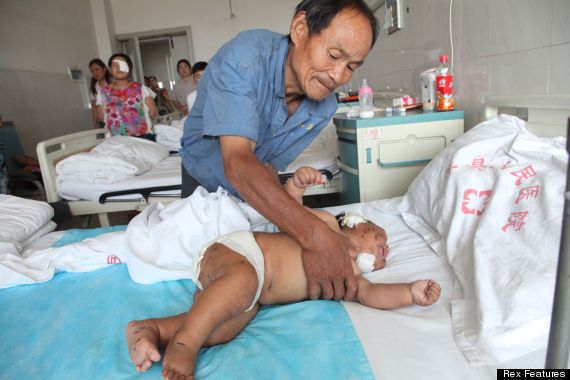 Neighbors have asked the local government to take the baby away from his mother, but that request was denied, the Daily Mail reported. Bao's two uncles -- who make a living selling recyclables -- have reportedly agreed to watch over the boy, according to The Mirror.
It's not clear whether the mother was arrested or charged. There are reports that the local government is looking into whether the mom suffers from mental illness.
If charged and convicted, the mom will likely spend the rest of her life in prison, according to the Daily Mail and International Business Times.
Related
Before You Go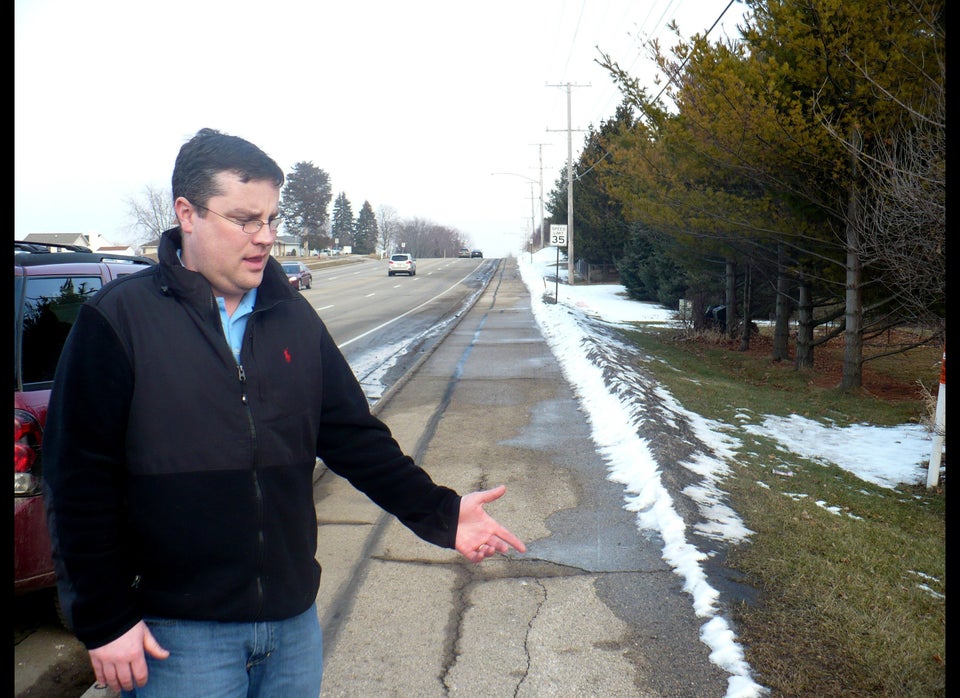 Questionable Parenting
Popular in the Community