What does happiness look like? If Jorge Tirado's latest surf video is any indication, it looks like a baby riding a wave for the very first time.
Tirado, who has posted bodyboarding videos in the past, paddled out with his 9-month-old son and a GoPro to capture the infant's first surfing session.
Story continues below.

Story continues below.

"I would say that the parents have to trust their instincts if they're thinking of taking their young kid out into the water and only tandem surf [with the child] when the waves are small," Kaulukukui, who has been surfing ever since he was a toddler, told The Huffington Post. "But if the kid has grown up around the ocean and the parents know what they're doing out there, then it should be okay. It's really up to the parents' discretion."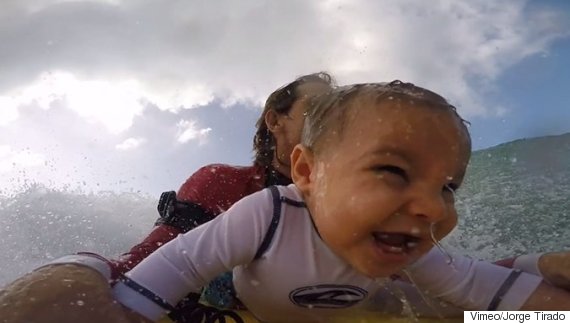 Related
Before You Go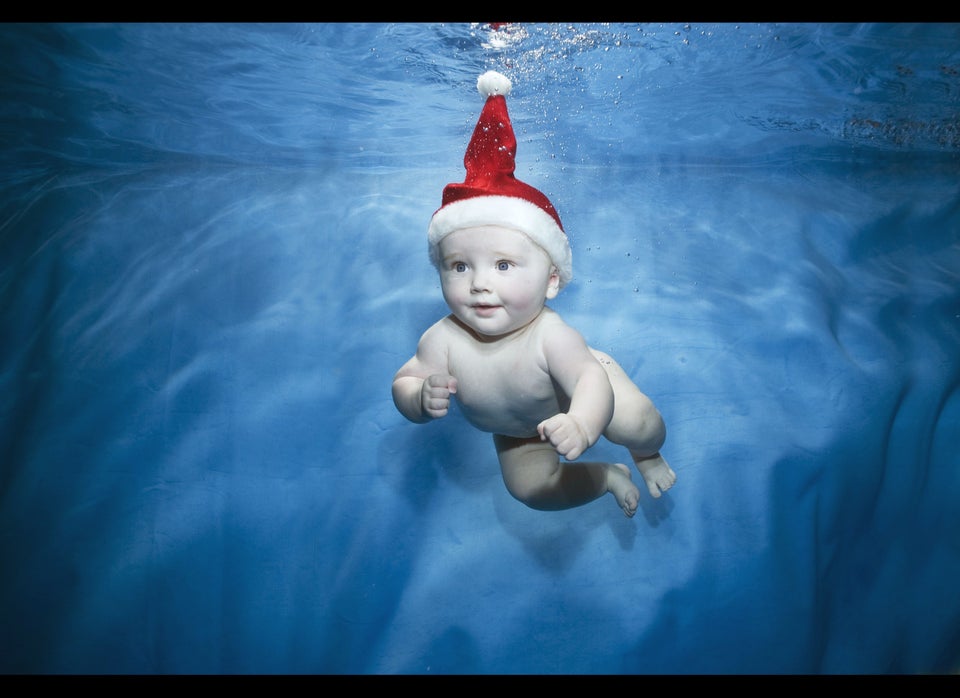 Underwater Babies