With their snowy coats, these baby white lion cubs may seem like the perfect winter present, but the adorable duo almost didn't survive their dangerous and unexpected birth in Germany.
The Daily Mail reports that keepers at the Serengeti Park didn't realize the twins' mother, Brouks, was pregnant until a baby was found at her side, which unfortunately died 48 hours later.
Suspecting more were on the way, staff rushed the mother lion with a police escort to Veterinary University in nearby Hanover. After a Caesarian procedure that lasted seven hours, the two cubs Nero and Niza came out alive on December 2.
After 15 days in intensive care, the cubs are now off the critical list.
Check out photos of the cute white lion twins below.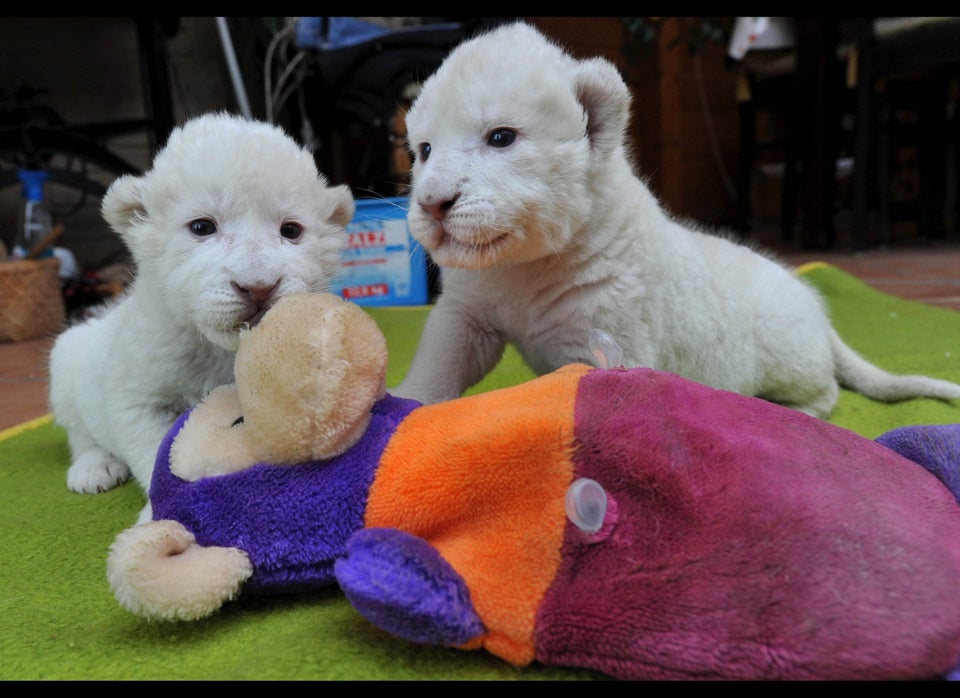 Baby Lion Cubs Debut
Popular in the Community