No doubt about it: this adorable baby has better hair than you.
Mackenzie Kaplan of Redwood City, California, posted a photo of her 2-and-a-half-month-old daughter, Isabelle, on Facebook and Instagram two weeks ago, according to ABC News.
But one of Kaplan's cousins thought that Isabelle's luscious locks deserved a wider audience, and posted the photo to Reddit. "I can kiss my days of being the cutest relative goodbye," he wrote.
As her father, David Kaplan, said, "She woke up that way."
Related
Before You Go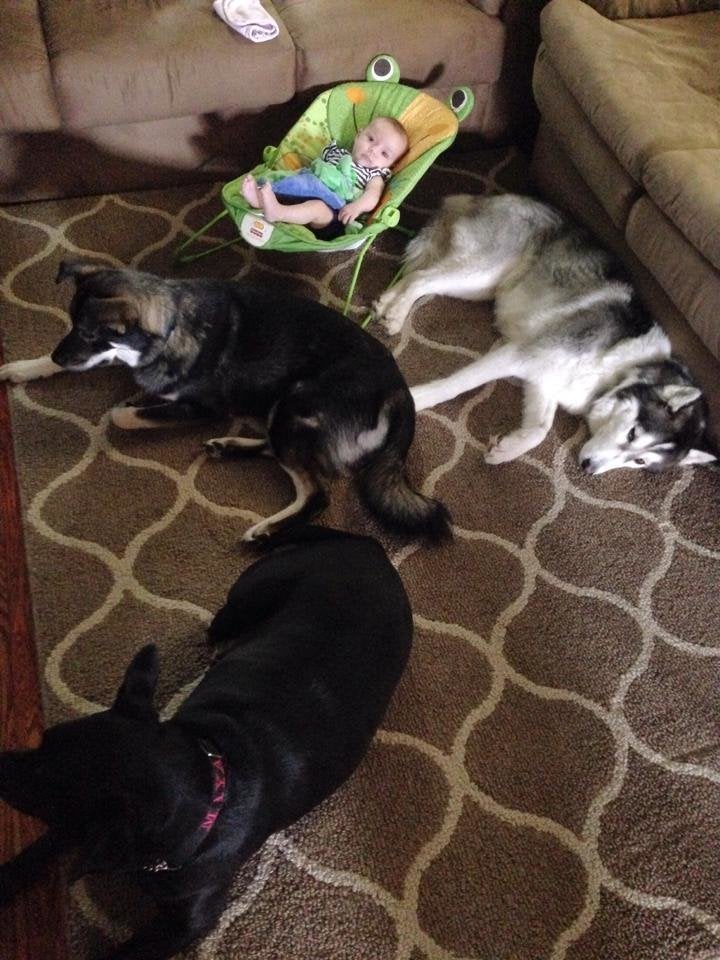 Babies and Dogs