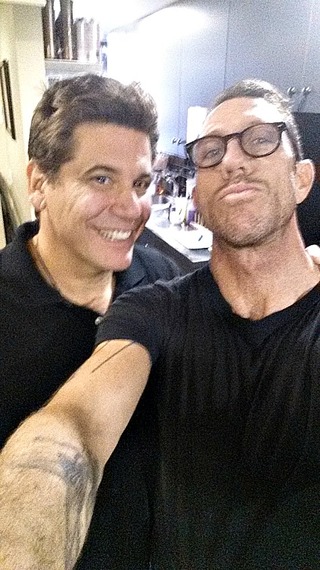 Jen's hair gurus got it right again. Time for another trend.

Just after working on Jen -- her longtime colorist Michael Canale sat down and chatted about how excited he is about the results.

"We did a whole new look to bring out the whole new hair style," Canale confided to our co-exec producer, who was on-site in his Beverly Hills salon when Jen was there.

Her new "baby blonde" look, Canale predicts, will "be the hot color for holiday," and was created by removing the gold tones to bring in "the lightest and brightest in soft tones -- a light, pale blonde."

Canale's worked on Jen's hair for almost 20 years -- since he and Jen's hairstylist Chris McMillan, who's also a partner with Canale in their Malibu salon, created "The Rachel."

"She is much more 'popped' throughout the part and fading to a darker tone in the back" -- very blonde, then blonde then deeper.

Canale, who's known for meticulous color creation -- there is no one who does a more natural blonde -- shared how he gets this effect for Jen, through 'veining,' using "paper thin highlights all around the face so that the hair shows movement and also accents the sides of the face."

"I get an onslaught of colors that I pull out so we aren't using a toner to make the color. We pull the foils off the hair at the right time to ensure proper color."

Canale also revealed that Jen's hair damage wasn't the result of a keratin treatment but from wear-and-tear and blow drying on-set.

But from the looks of her now -- Jen's about to set a new trend for a mid-length bob and lighter hair, and McMillan and Canale -- seen in this phone pic Michael texted to us, look to be pretty pleased.

See Lives of Style's past TV segment on Michael Canale cached on our Lives of Style youtube channel: https://www.youtube.com/watch?v=7th1aQswfvE
Calling all HuffPost superfans!
Sign up for membership to become a founding member and help shape HuffPost's next chapter