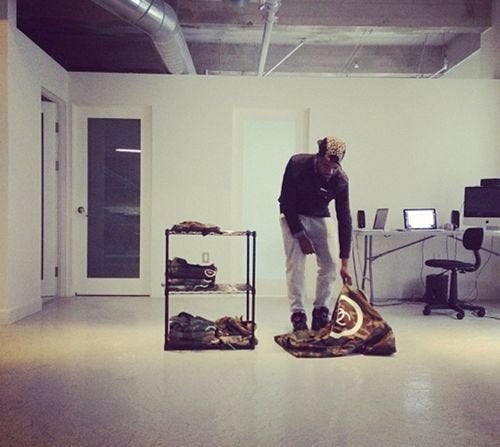 Babylon Cartel brought Trinidad James to the Theatre of Living Arts in Philadelphia, Pennsylvania, less than a week after a fatal shooting following a French Montana show at the same venue. Fashion designer Gianni Lee was a DJ for the evening. After the show, Lee invited me backstage to talk about his collective, his theories on art, design and being a young black man in today's art world.
"People see the color of my skin and they hear 'artist' they think 'rapper, DJ' but not in the way it is. They don't think I was educated in Art," says Lee, who created Babylon Cartel in 2006, along with Mark Wrice and Aaron Ramey. The Cartel is a collective of artists, graphic designers, and musicians, much like Andy Warhol's Factory.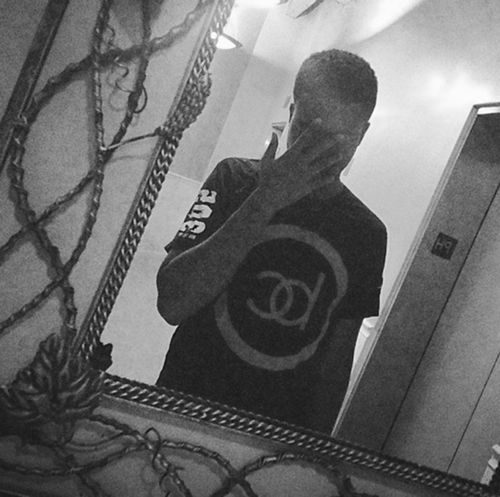 The Mirror by Aaron Ramey
Just about anyone is welcome to stop by the new Babylon Cartel loft in Los Angeles and inspire, or be inspired. Lee describes it as a place to "get away from the stigma" of violence and oppression surrounding artists of color.
Within Babylon Cartel, the collective shares responsibilities, where different people take different leads on projects. They make an effort to attach 'something profound' to all of their work, from the flyers to the Trinidad James show highlighting the rapper's layers of gold capped teeth to the fashion line with religious and social symbolism.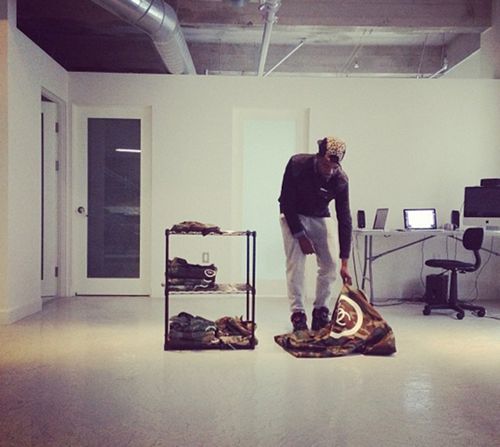 Shirt making at Babylon Cartel Loft by Aaron Ramey
Lee explains that one shirt they created with a likeness of President Barack Obama was met with confusion because of the Japanese writing that accompanied the image.
"For us, what that represented was Obama ascended. The language didn't matter; it was internationally recognizable even if you couldn't read it." These concepts come from life experience, and are why Babylon Cartel focuses so much energy on working and creating collectively, making each participant a kind of "human canvas," their art is being.
Lee grew up in a neighborhood called West Philadelphia, and considers the interactions he had as a child as fundamental to developing the artist he has become. The sense of community and his mother's encouragement of his artistic talents pushed him and kept his influences diverse. "Crazy shit happened," Lee reflects "but we were family."
After attending the Charter High School for Architecture and Design, Lee attended Temple University in Philadelphia, where he majored in Communications. "I wasn't into that whole starving artist thing." He admits of his motivation to not pursue his degree in visual arts. Lee pursued much of his design education in his spare time, reading about the history of the House of Chanel, learning about Japanese DJ and designer Nigo, studying the work of Frida Khalo and Jean-Michel Basquiat. Always with him though, his love of art and his optimism for what art can do to transform groups as well as individuals.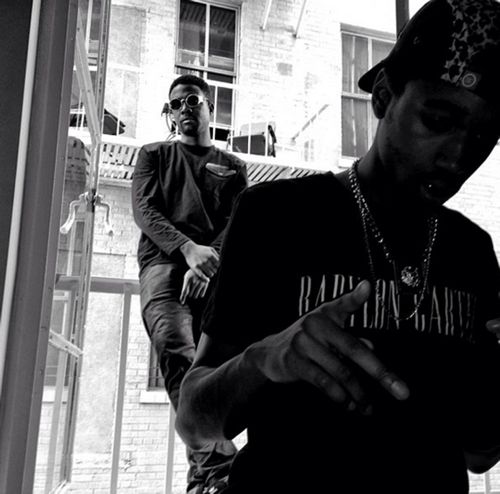 Gianni Lee and Aaron Ramey by Mark Wrice
Babylon Cartel's Spring / Summer 2013 seems to be inspired by the collective's recent expansion from Philadelphia to Los Angeles, as the styles are very inspired by varied international cultures. Lee maintains a focus on simplicity and an ability to make something visually or audibly beautiful from nearly anything. Lee's training in architecture is evident in the structure of the many of the jackets in particular Babylon Cartel creates (one of which, an oversized camouflage jacket, has been seen on none other than singer and fashion lover Rihanna) and the images he creates.
Photographs used to promote the clothing line make strong statements about where Babylon Cartel is going. Their ability to create social commentary in an appealing and sometimes dark but sensitive way is self reflective in ways only a collective can develop, by keeping the members grounded while encouraging each other's success.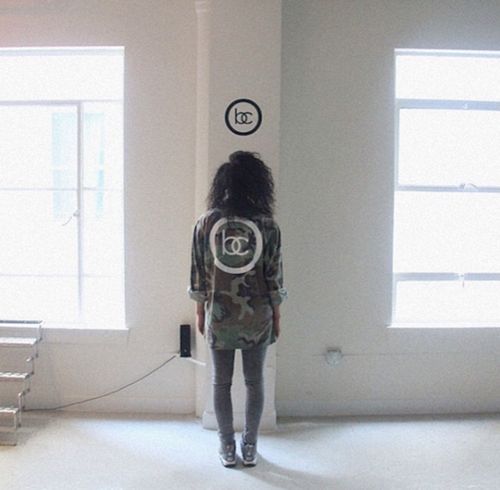 Model wears the camouflage jacket by Gianni Lee
The most recent photo being used to promote their new line of jackets shows a grainy image of a group of three young black men, members of the Babylon Cartel, on a security camera, leaving a convenience store. Emblazoned on the back of each jacket are two large lowercase intertwined letters, b and c, within a large circle. Almost like a bull's eye on the back of each young man, a symbol of the violence Lee and his colleagues have seen and experienced and their work transforming that difficult life into art.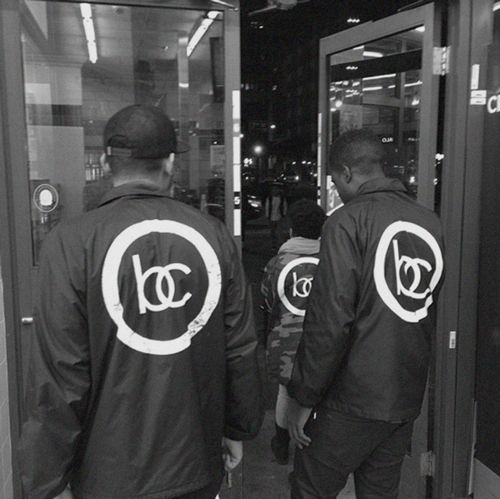 Convenience Store by Aaron Ramey
At the end of the interview back stage Lee reflected on being back in Philadelphia and the shooting that happened just days earlier. For him, that violence felt very close, and he reflected on how his ability to pursue different styles of artistic expression forged the most defining path in his life so far.
"Art is a direct projection of your surroundings, environment, and upbringing. I believe that even the most profound and developed idea can manifest in some of the most hostile environments. Especially the hood. Poverty stricken areas always have a handful of kids who develop skills and talents that they practice to escape the harsh realities of everyday life. The chances of these kids making it to share their talents with the world is cut short because many of their neighborhoods are already programmed for them to fail. Arts programs, more leaders willing to get their hands dirty, it's bigger than us, art is important."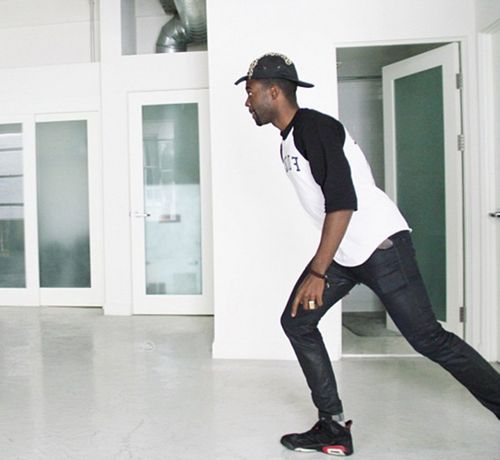 Gianni Lee by Quinta Brunson
Gianni Lee will be performing at Bat Bar, 218 East 6th ST Austin, TX, Thursday March 14th as part of SXSW.
Related
Popular in the Community