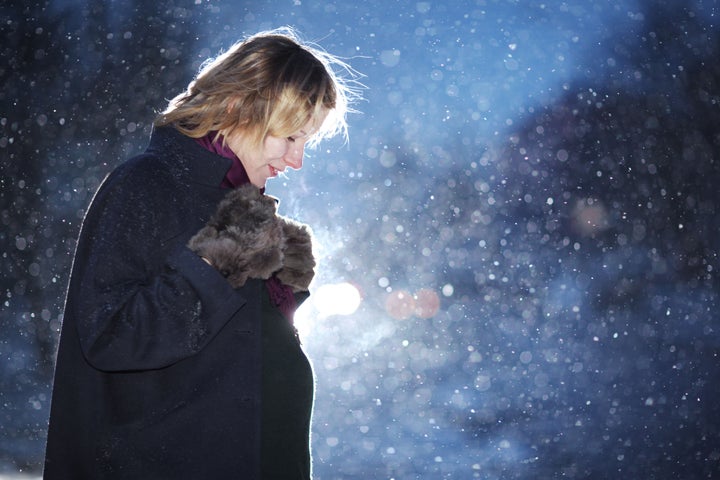 For all the joy and lifelong happiness babies bring, they also demand a lot of work. Before long, you and your partner will be making frequent diaper runs and pulling all-nighters, so why not indulge in a little R&R while you still can?
A "babymoon" -- a vacation you take with your spouse before your bundle of joy arrives -- might just be the best thing you can do to prepare for parenting. We recommend traveling during the second trimester or the beginning of the third, and using your pre-baby escape to explore a new city, kick up your heels in an old favorite, enjoy some romance at a secluded retreat or simply enjoy some peace and quiet... anywhere.
To help you plan your prenatal escape, here's a list of nine great places to babymoon, as well as some tips for making it the most enjoyable getaway as possible.
This lowcountry locale is a great babymoon spot for a number of reasons, but its leisurely pace of life tops them all. Charleston is a relaxing and calm city, which makes it particularly enticing for expectant couples. But that's not to say that there isn't an abundance of things to do. We recommend enjoying some shrimp and grits or fried chicken at Poogan's Porch or Magnolias, savoring some (decaf) coffee at Kudu, taking languorous strolls along The Battery and stopping in art galleries and boutiques like Kids on King. You can book a room at one of the charming hotels downtown, or you can stay along the beach at a resort like Wild Dunes in nearby Isle of Palms, where you can indulge in a divine prenatal massage.
If you're thinking that pregnancy and Miami don't mix, think again. This Floridian hot spot is also a sweet destination for parents to-be. Think of it as a last hurrah of sorts, and go out dancing with your baby daddy (with your doctor's approval of course!); most mamas and babies benefit from exercise like dancing. If tearing up the floorboards while pregnant isn't your thing, this city has plenty of ideal relaxation venues. Miami hosts a bounty of high-end hotels, including the Setai Miami Beach with its lavish spa and oceanfront location. And the bright white sands of South Beach are as good a perch as anywhere to unwind as you flip through What to Expect When You're Expecting or Great Expectations (the pregnancy edition).
The small town of Stowe has a lot to offer pregnant couples. For one, the Ben & Jerry's Ice Cream Factory: Babies need a lot of calcium to grow their bones, and, let's be honest, pregnant moms need ice cream just as much. Stowe also hosts the Trapp Family Lodge, the home of the real-life von Trapps of Sound of Music fame -- what better place to appreciate the impending transition to family life? Even if husbands aren't thrilled by the prospect of touring the lodge, this is the best chance wives have to guilt-trip their husbands with phrases like, "I'm the one carrying our baby." And when it's time to bed down, both parties will enjoy the fine cuisine (created with local ingredients) and spa treatments (maternity or couples massages) available at the Topnotch Resort and Spa.
If there were ever a time to indulge in a luxurious massage, the 40 weeks of pregnancy would be it. Back aches, leg cramps, swollen feet and worse threaten to bring you down, but a little pampering can replenish your prenatal glow. To get coddled by the best, we suggest heading to the dry heat of Scottsdale, Ariz., an enclave just east of Phoenix. For a super-lavish Swedish prenatal massage, head to The Phoenician. While you're rejuvenating, your hubby can perfect his swing at the hotel's 27-hole championship golf course before you both head off to admire the resort's two-acre cactus garden and $25 million art collection. Or -- for the ultimate indulgence -- you and your beau can sign up for the "Perfect Pair" couples spa treatment.
If your ideal vacation involves listening to Zydeco music and savoring mouthwatering beignets for breakfast (not to mention crispy crawfish for dinner), you should definitely consider baby-mooning in the Big Easy. But we make one disclaimer: The raucous festivities surrounding the New Orleans' Mardi Gras celebration should be avoided. But all other times of year, this laid-back spot serves up an easy-going, good time for couples who enjoy culture, great local music and excellent food. Spend your days exploring the historic French Quarter or gaping at the gorgeous houses in the Garden District. Or, if you'd rather take a load off, enjoy a lazy afternoon in City Park.
City vacations become exponentially more difficult with kids in tow. First of all, you'll be toting extra luggage, from a stroller to a portable crib to diapers. And then there's the extra stress of subduing the wails of an overtired baby bouncing off the MoMA's tall walls. Instead, get your city fix while your baby is still contained in the womb: New York City is an obvious choice, with its abundance of things to do for art enthusiasts, foodies, shopaholics, and the like. Speaking of shopping, we recommend popping into some super-cute urban baby boutiques, like Mini Jake, Giggle and Metro Minis. And while you're out hitting the racks, treat yourself with goods from trendy maternity stores, like Upper Breast Side and Veronique Maternity. After you've stretched your legs -- and your wallet -- to the limit, unwind at a trendy Manhattan hotel like the W New York, where you can get pampered with a lavish prenatal massage at BLISS®49 SPA .
Don't let San Francisco's steep hills deter you from jet-setting here on babymoon. The workout will benefit both you and your baby: The Mayo Clinic reports that exercise can reduce the risk of gestational diabetes and excess weight gain, and it can even help you prepare for labor. (If you prefer flatter terrain, you can head north of San Fran and traipse between the redwoods at the Muir Woods National Monument.) After you've explored the city's interesting neighborhoods, like SoMa and Nob Hill, take a breather and get a photo of your baby bump with the Golden Gate Bridge in the background. When hunger sets in, fill up on tasty fare at some of the city's legendary restaurants, or satisfy your sweet tooth at Ghirardelli Square. As for accommodations, why not splurge for the Mandarin Oriental, with its goose down bedding, deep-soaking tubs and lavish spa complete with an aromatherapy mother-to-be massage?
In the shadows of the Teton Mountains lies the breathtaking landscape of Jackson Hole, Wyo. Amorous couples can admire the area's natural beauty while reveling in the lap of luxury at palatial accommodations like Amangani. At this resort, expecting mothers can ease their aches in a heated outdoor pool or on a massage table. Many of the top things to do here revolve around things that are probably off-limits to pregnant moms -- skiing, for example -- but daddies-to-be can shred some powder while their wives unwind at the spa. And those planning a Jackson Hole visit during the warmer months can enjoy the scenery and mingle with wildlife at the National Elk Refuge. No matter the season, this gorgeous setting is the ideal backdrop to an intimate getaway for a family of two before it expands.
Babies don't tend to be interested in the past, so if you and your hubby are avid history buffs, we strongly urge you to get the educational vacay out of the way while you still can. We recommend heading to Boston, where you can walk the nearly three-mile Freedom Trail before spending all the time you like touring the Paul Revere House and Old North Church. Later, you can peruse the goods at baby boutiques like Red Wagon and Tadpole. All the walking and shopping will probably work up an appetite, so we recommend trying a few fancy restaurants like Bistro du Midi, where you can indulge in delectable French fare that you (and the baby) are sure to enjoy.