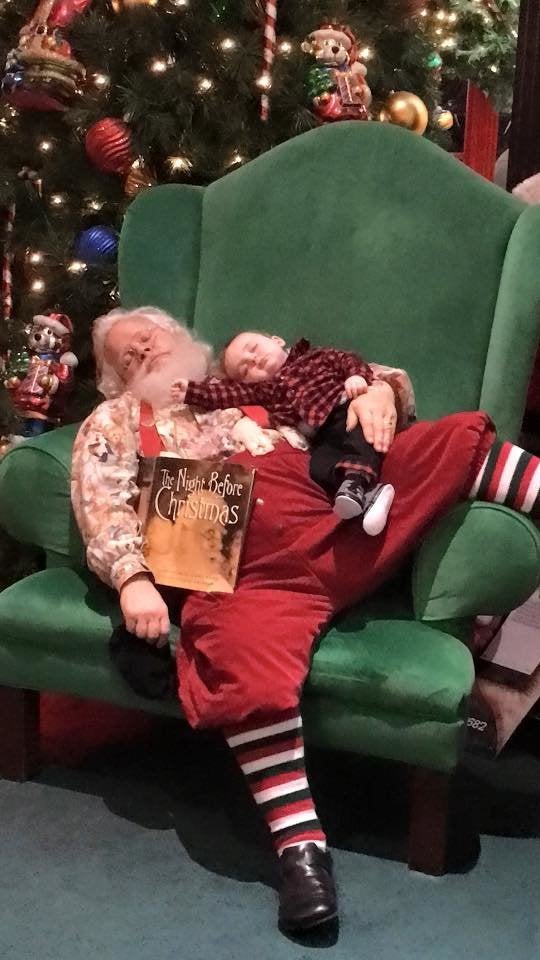 A young Indiana couple's hope of getting their baby's first photo with Santa was nearly dashed when they say their little tyke nodded off while waiting in line.
But what happened next resulted in a truly heartwarming moment sure to melt even the most frosty of hearts.
In a photo of their visit, Father Christmas sits passed out in his chair with the 6-month-old boy snoozing on his lap.
Nestled under Santa's arm is a copy of "The Night Before Christmas," making it appear as though they had just been reading.
"We thought about leaving the line and coming back later when he's awake," the baby's father, Donnie Walters, told The Huffington Post on Sunday.
That's when he says another customer in line advised them not to leave, telling them, "this Santa is notorious for taking pictures of sleeping babies."
Walters recalled Santa's directions to his wife. "He said, keep him asleep, so she did and he sat in the chair and told her where to lay him," Walters said.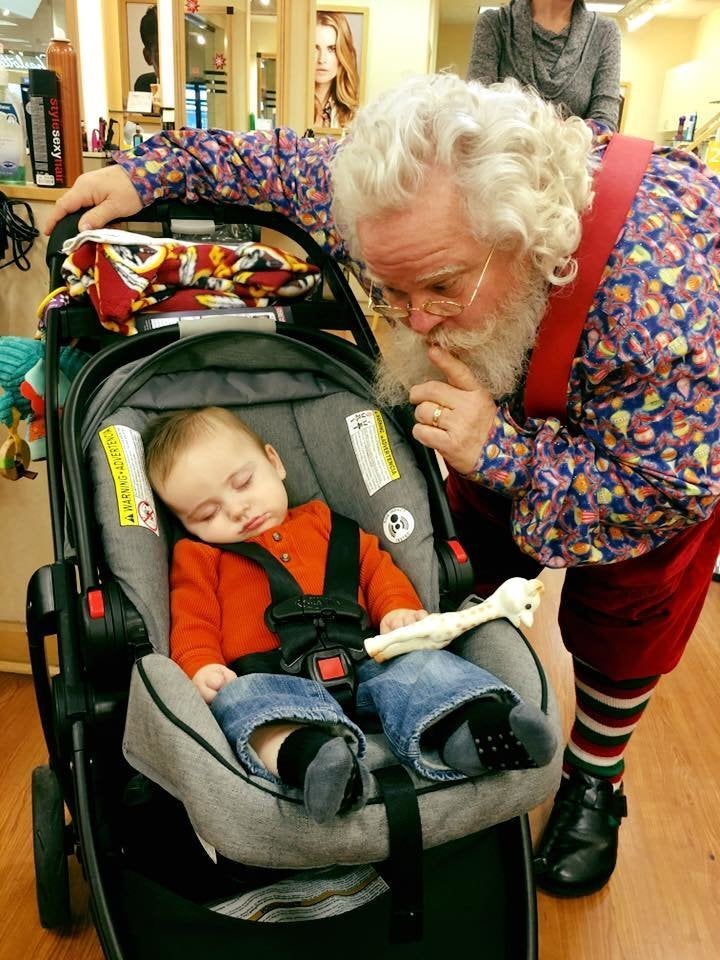 Walters, who says he's a disabled Army veteran and stay-at-home dad, said he was amazed by how incredible the photos came out -- and the public response he received after posting them to Facebook on Thursday.
"It been just amazing, just the response we've gotten to it," he said. "I'm getting messages from all over the place."
As of Sunday, the photo has been shared on Facebook more than 157,000 times and liked more than 303,000 times. Other media outlets and Reddit and Imgur, where the photo has 2.8 million views, have also picked it up.
Walters is mystified as to how the photo started to spread. "I wish I knew!" he said.
He posted the photo to a closed Facebook page for similar stay-at-home dads, he said. From there, "it just started getting pulled, used and shared. It would go from five to 10 shares almost every second. Just through the roof!"
What's particularly amazing to him is the tone, he said.
"Of the 22 million views and the numerous amount of comments, there hasn't been anything negative said," he said. "Everybody is just so sweet and so kind and saying how it's their favorite picture."
On Sunday Walters went back to the Evansville mall where the shoot took place to tell the Santa about the photo's fame. The Eastland Shopping Mall's Kris Kringle, Walters learned, has about 33 years of experience under his belt.
Walters' son accompanied his dad on the visit -- asleep, naturally.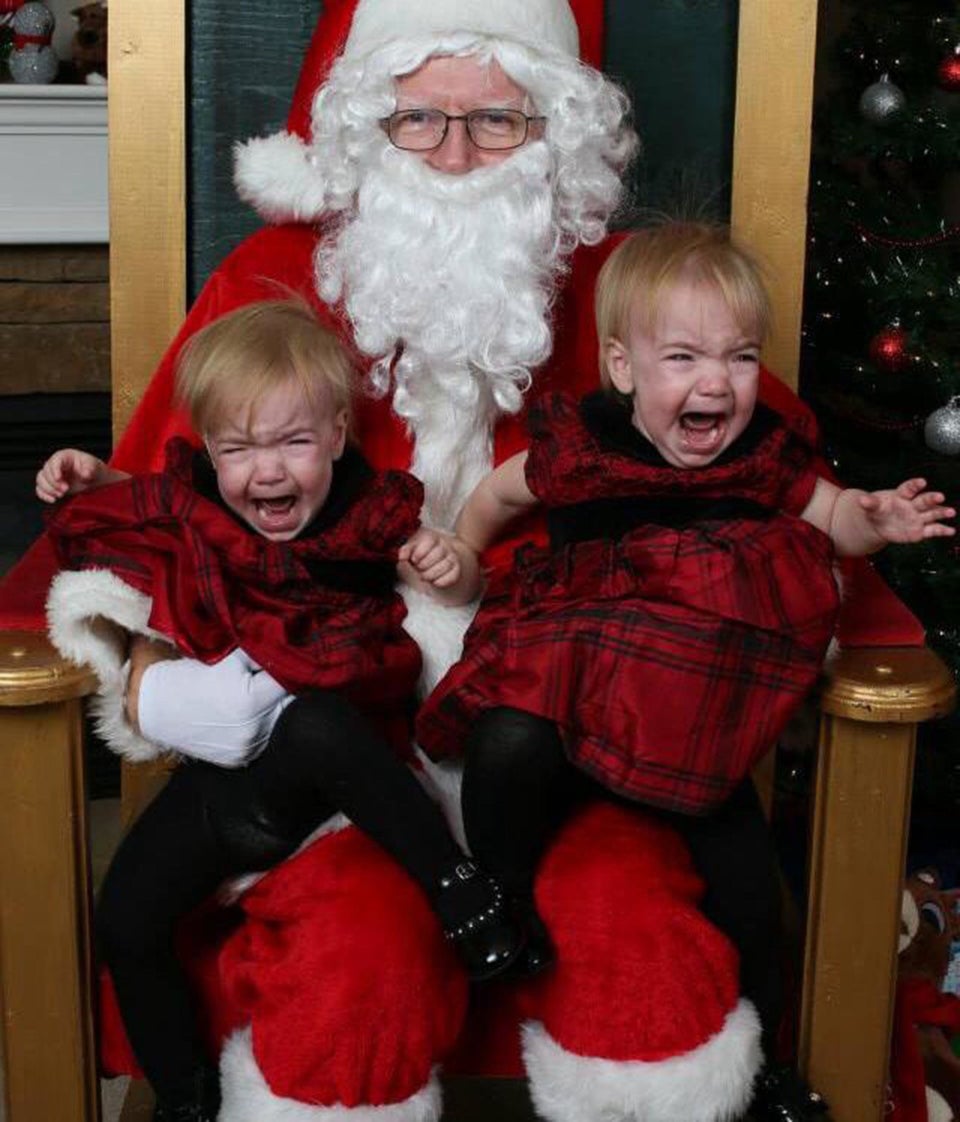 Santa Photos That Did NOT Go As Planned