Marketing manager Ceylan Sahin Eker has degrees in graphic design and illustration, so when she became a mom, she channeled her creativity into an adorable photo series of her newborn.
The Istanbul-based artist takes creative weekly photos of her 9-month-old son Timur dressed in funny (and often pun-y) onesies. "During my pregnancy I bought tons of cute onesies but soon realized after my son's birth that he was growing faster than I expected," Sahin Eker told The Huffington Post. "The onesies were getting smaller by the minute and I had to at least use them once before putting them away."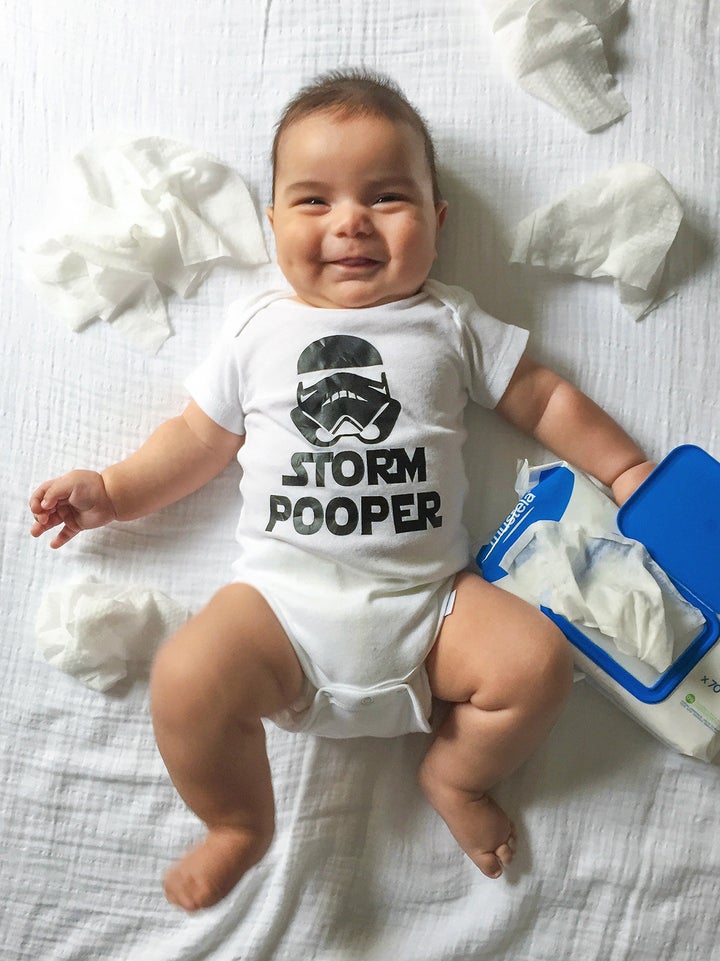 "He changes every day and I don't want to forget any moment," the mom added. "So this project gives me a chance to document his uncontrollable growth. Babies do grow freakishly fast."
Because Timur was born on a Thursday, Sahin Eker selected that day for her weekly Instagram posts and named the series "Happy Thursdays." Her husband Bediz helps out as art director. "He always comes to my rescue when I am sleep deprived and brain dead," she said.
So far, Sahin Eker has taken 31 photos for project, first on her iPhone and then her higher quality Canon camera. She also began incorporating props related to the theme of each onesie, and even created homemade onesies as her supply ran low. "The whole thing got bigger and bigger every week as everybody (myself included) started waiting for the next one," the mom said.
As for baby Timur, he enjoys himself during the photo shoots and especially likes playing with all the props. If he doesn't seem to be having fun, Sahin Eker said she finds a different activity.
The mom said she plans to print out the photos and put them in an album for Timur's first birthday. "I know for sure that he will not remember this year of his life but with these photos he'll see how he grew week by week in the future."
She's happy to let others enjoy the project as well. "My son is the reason why I want to wake up in the morning and be a better person," she said. "I hope these photos can put a smile on people's face."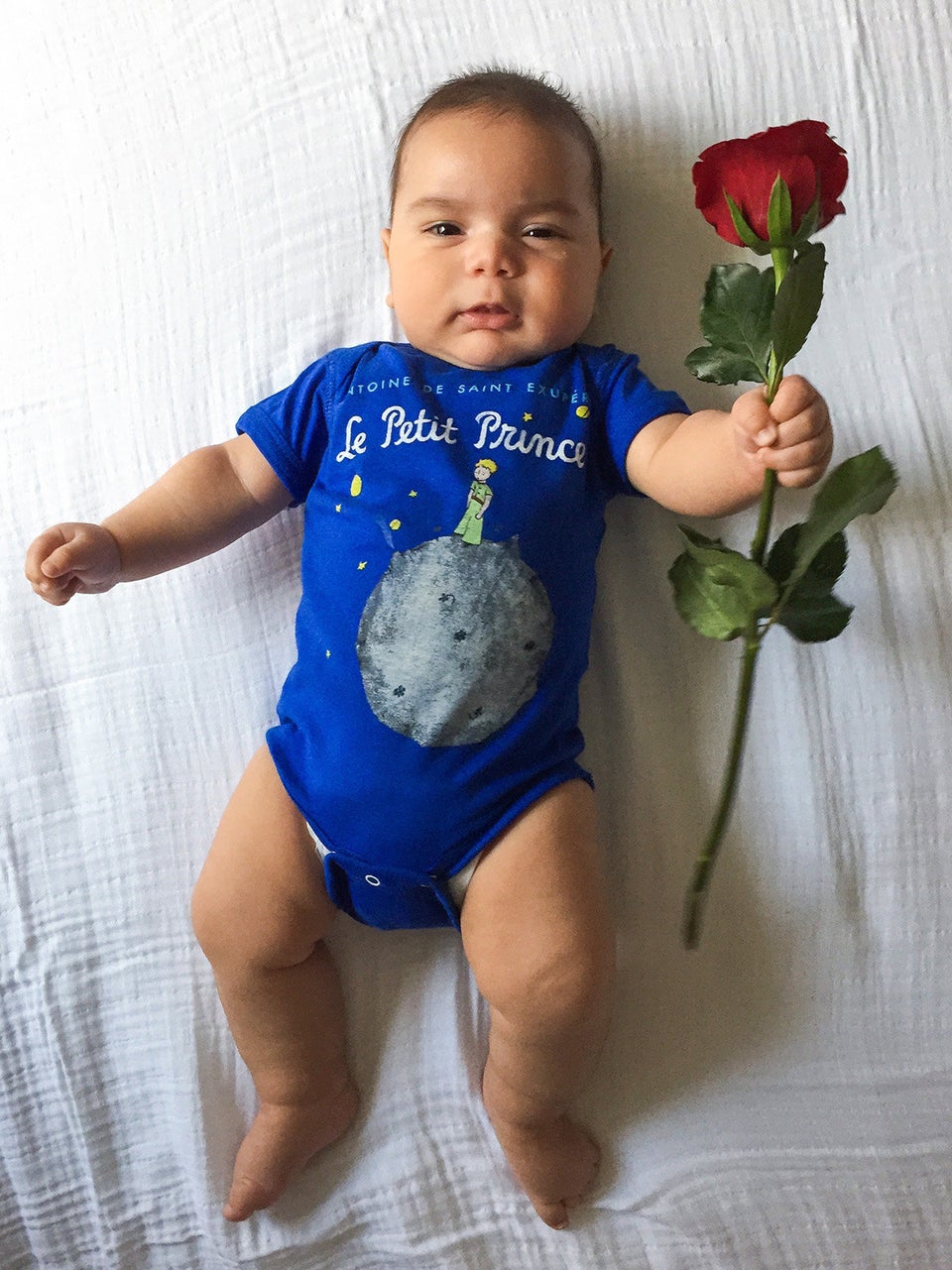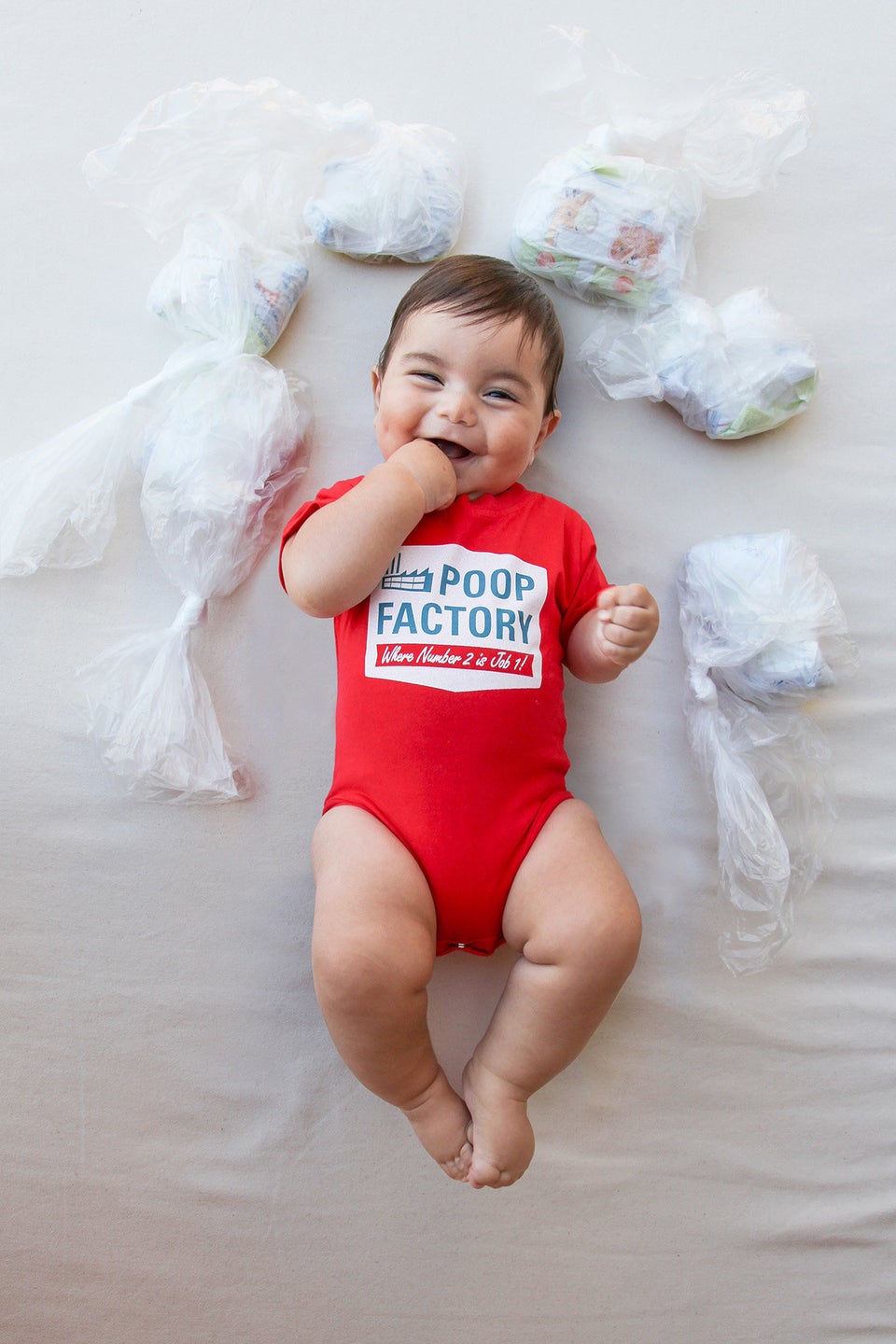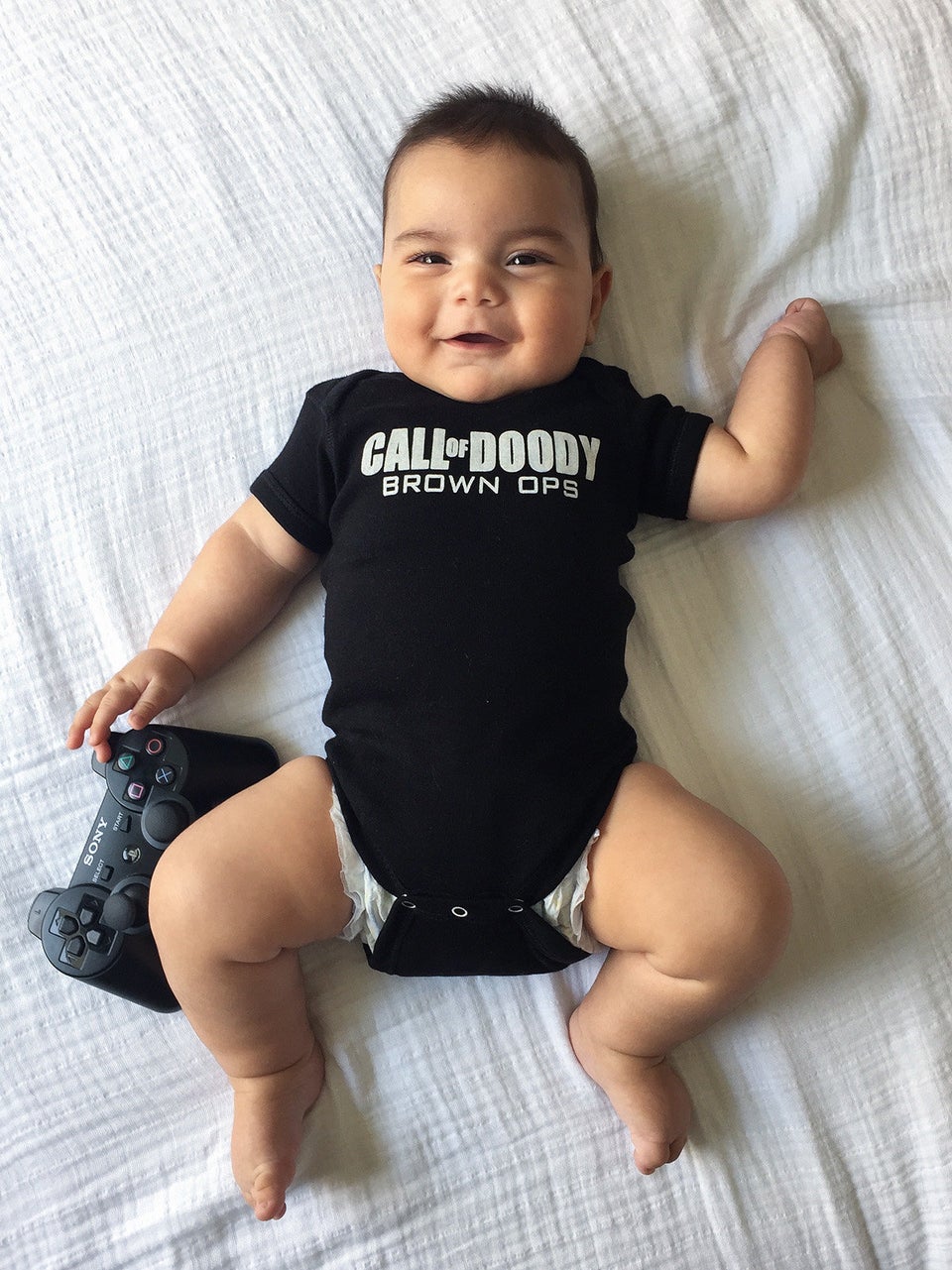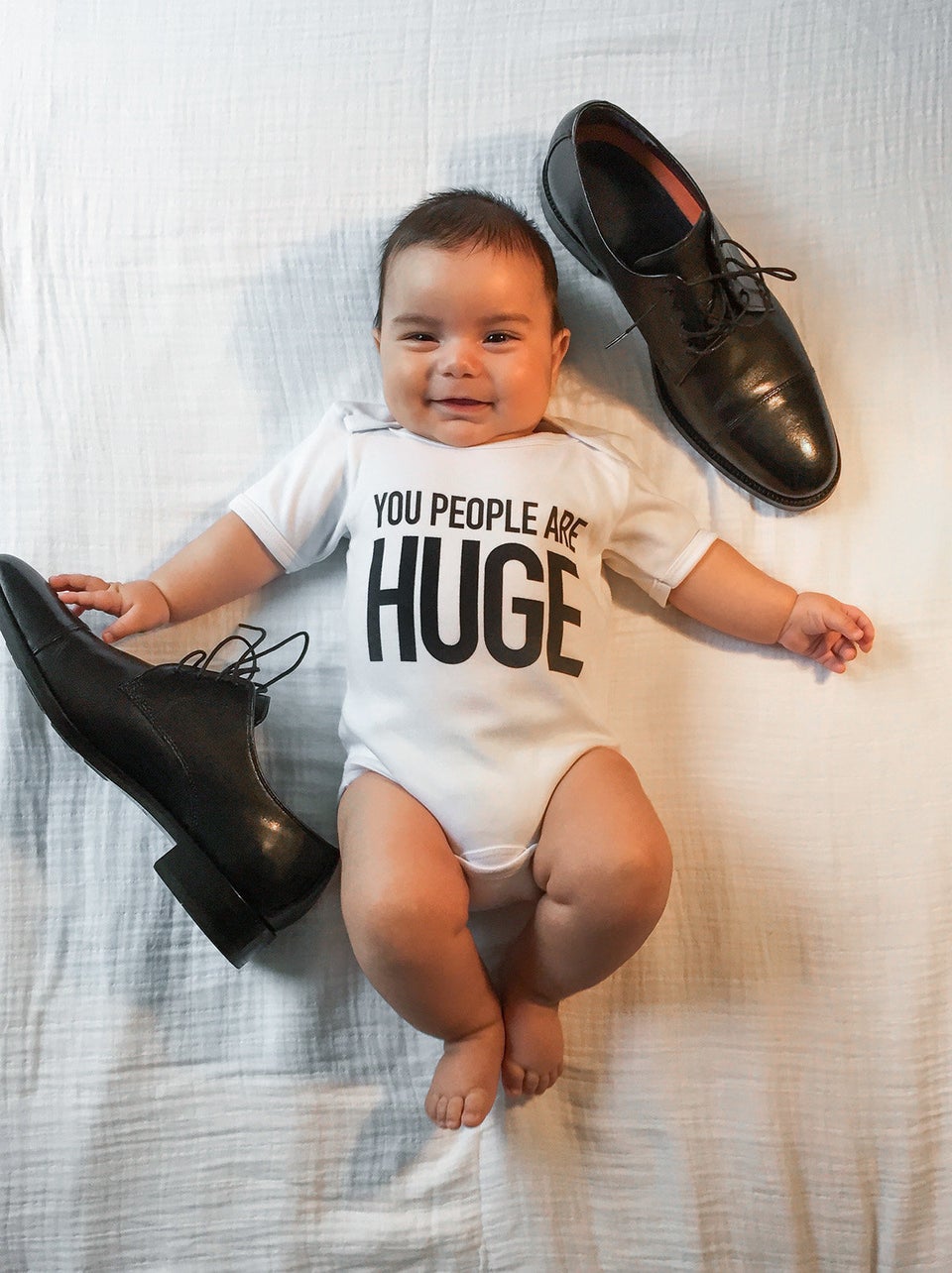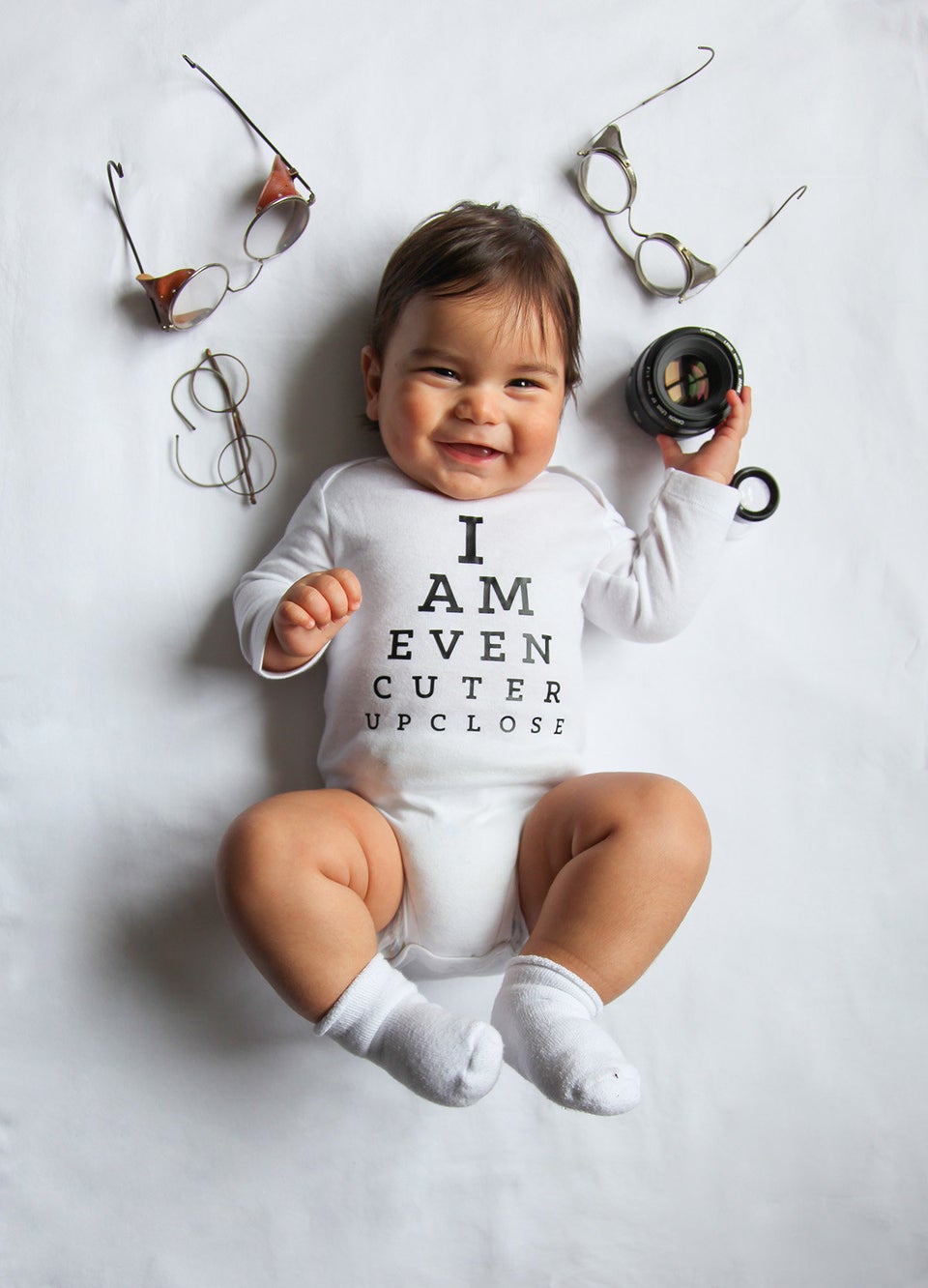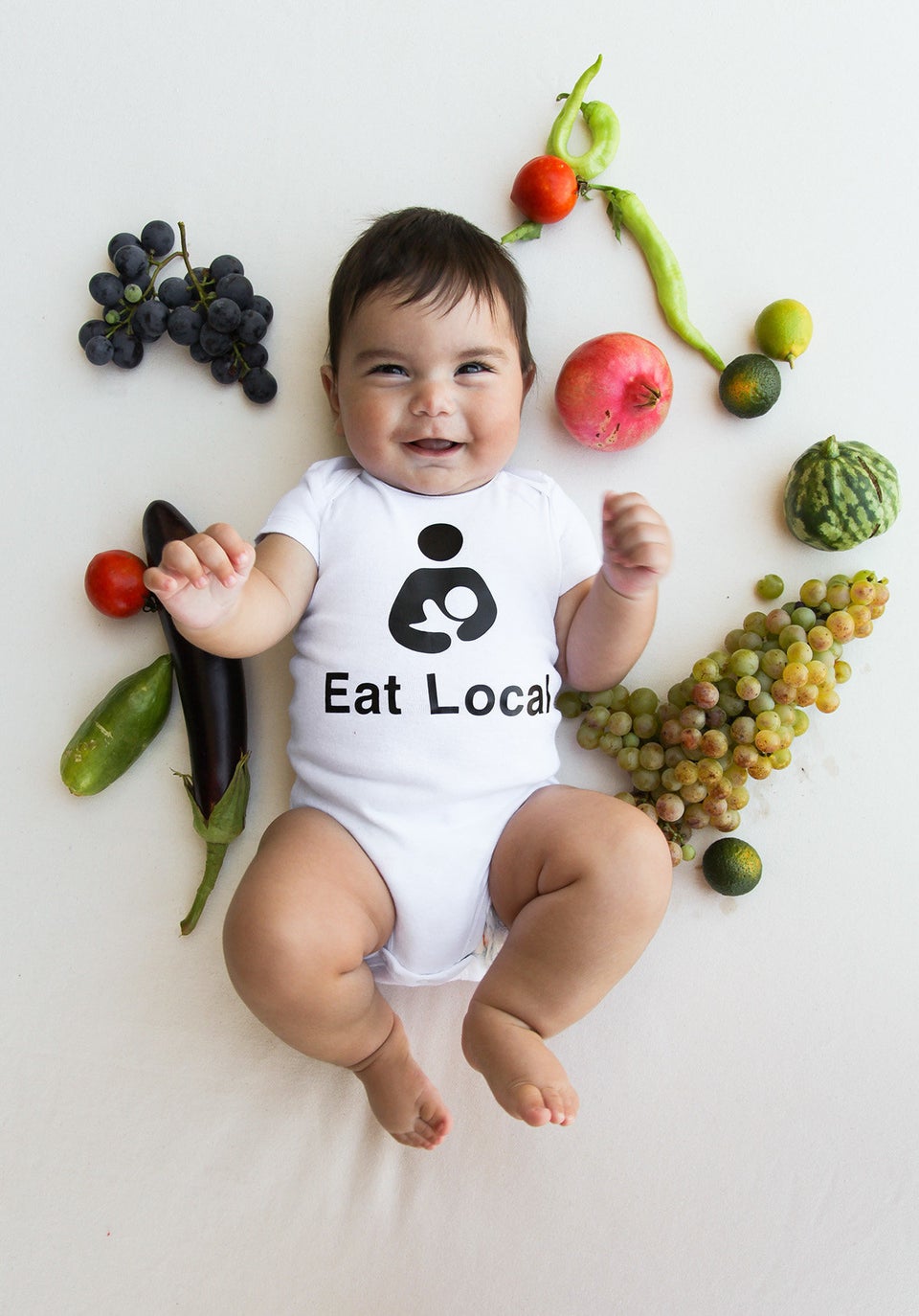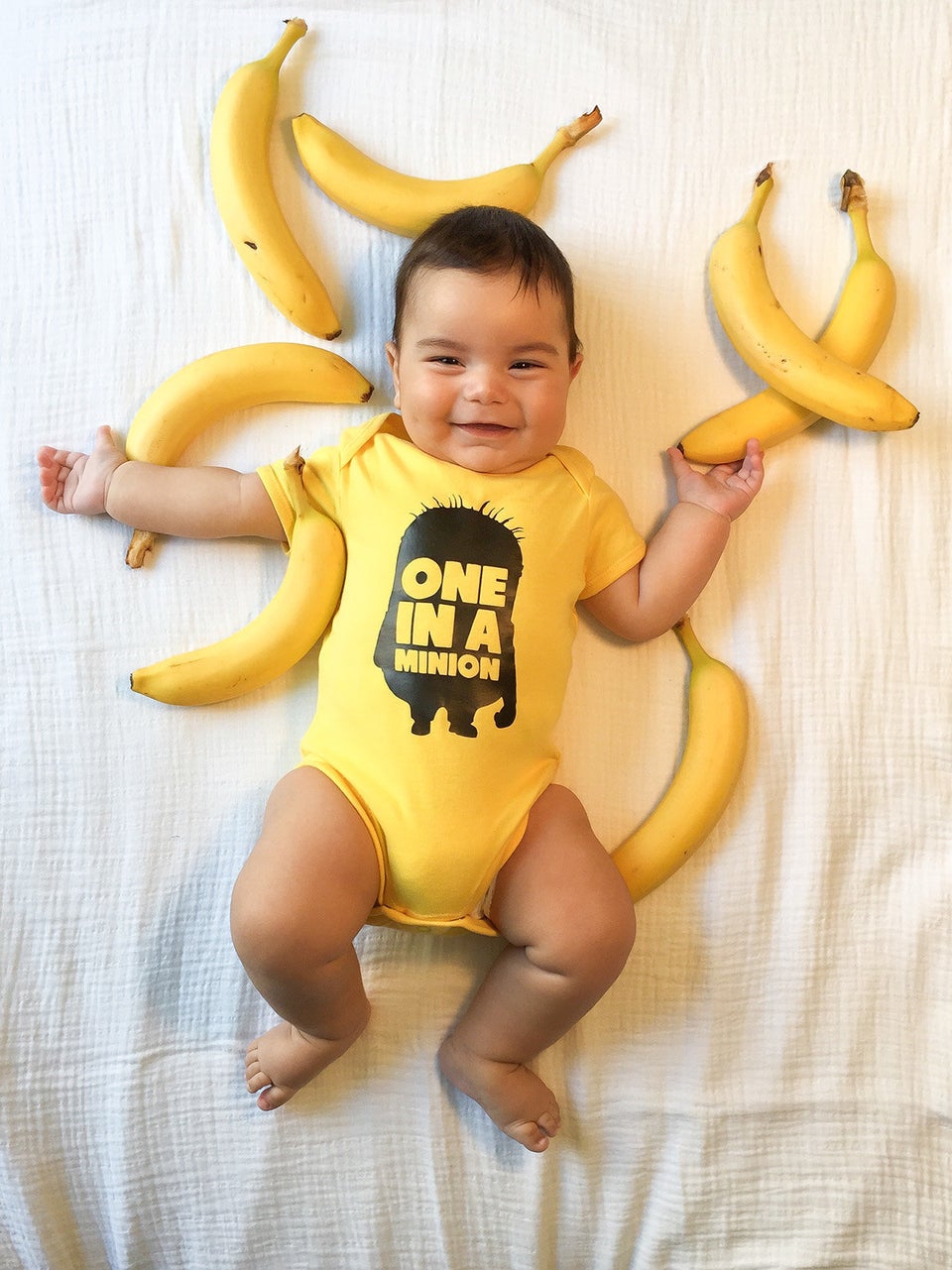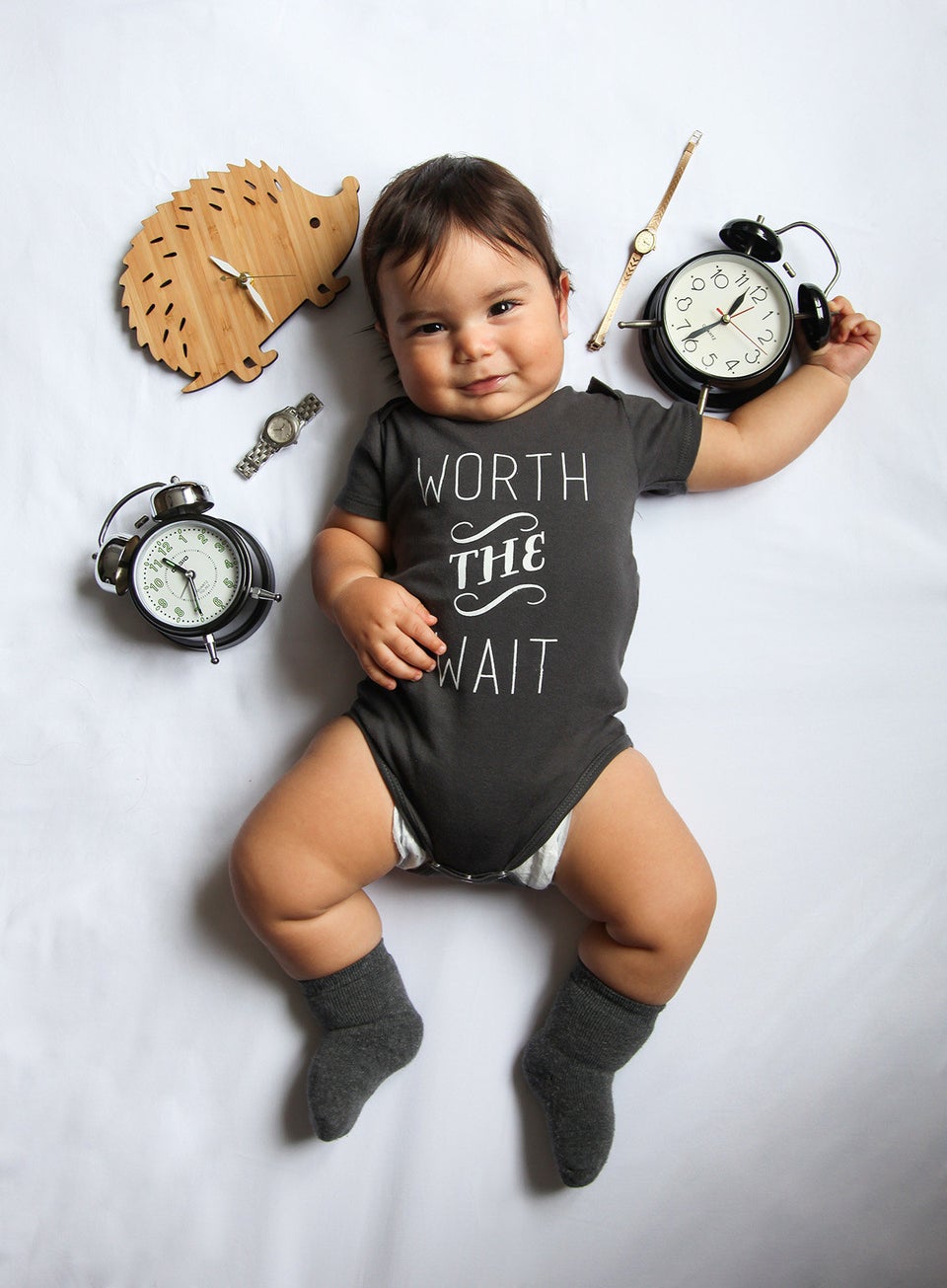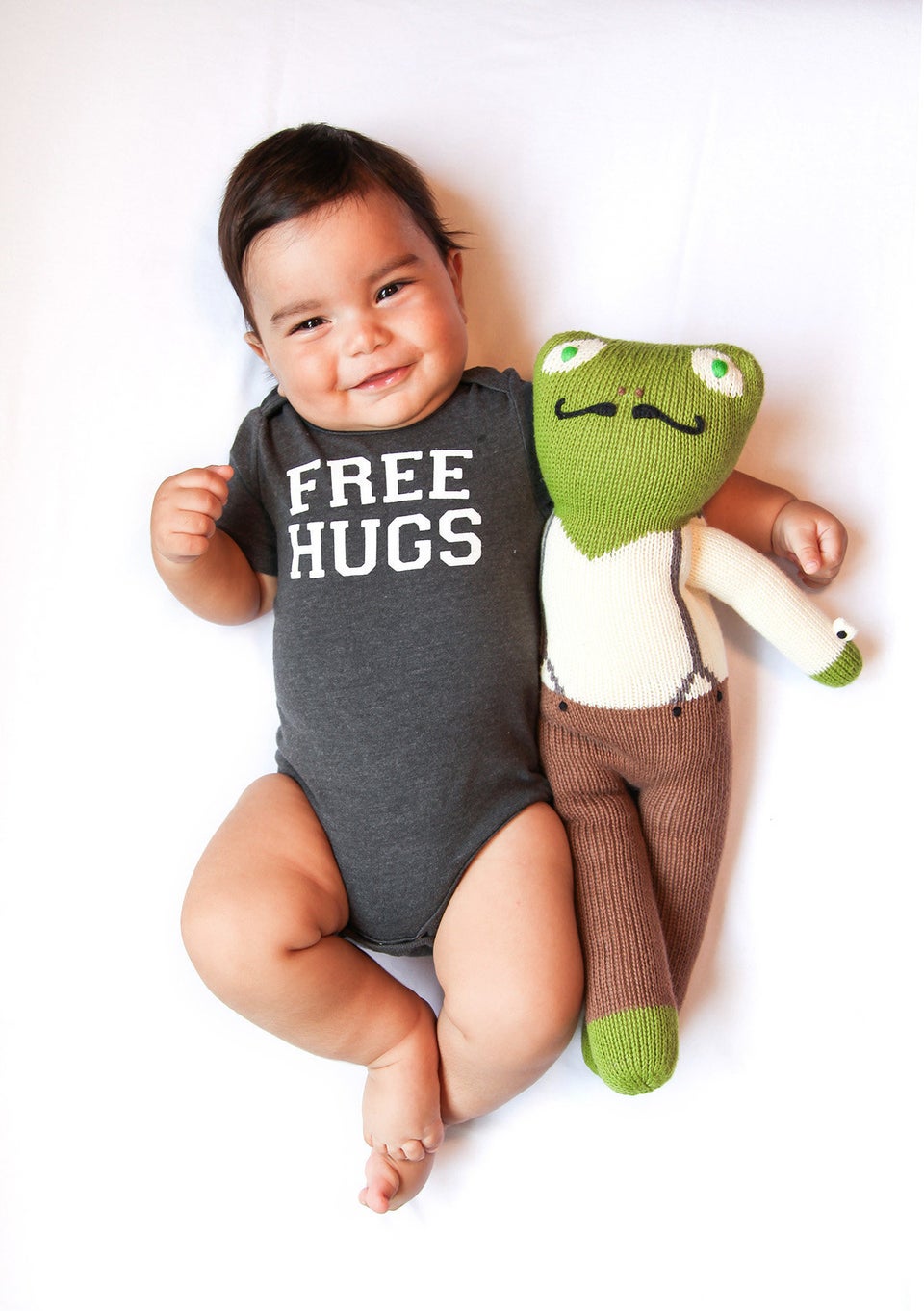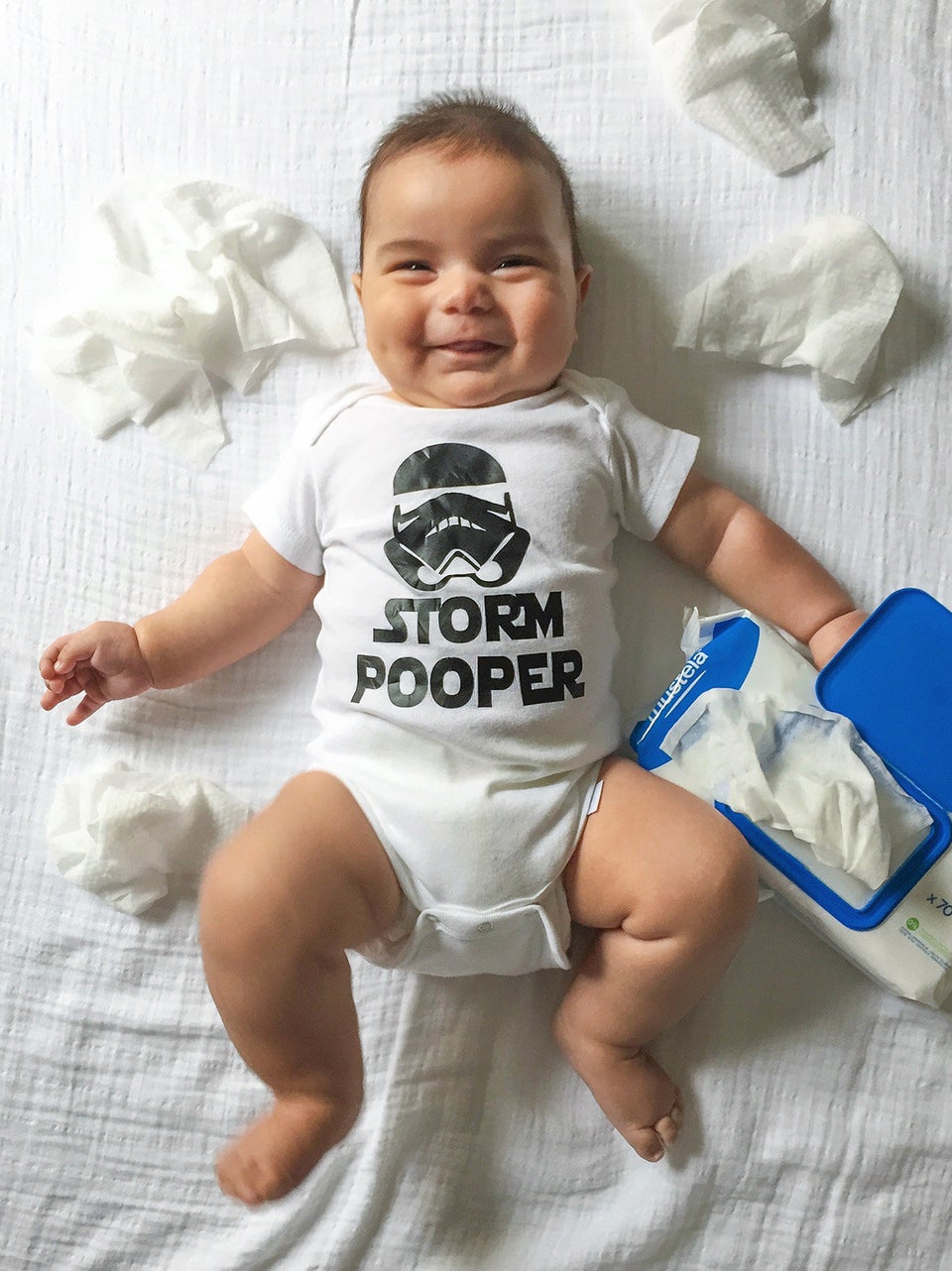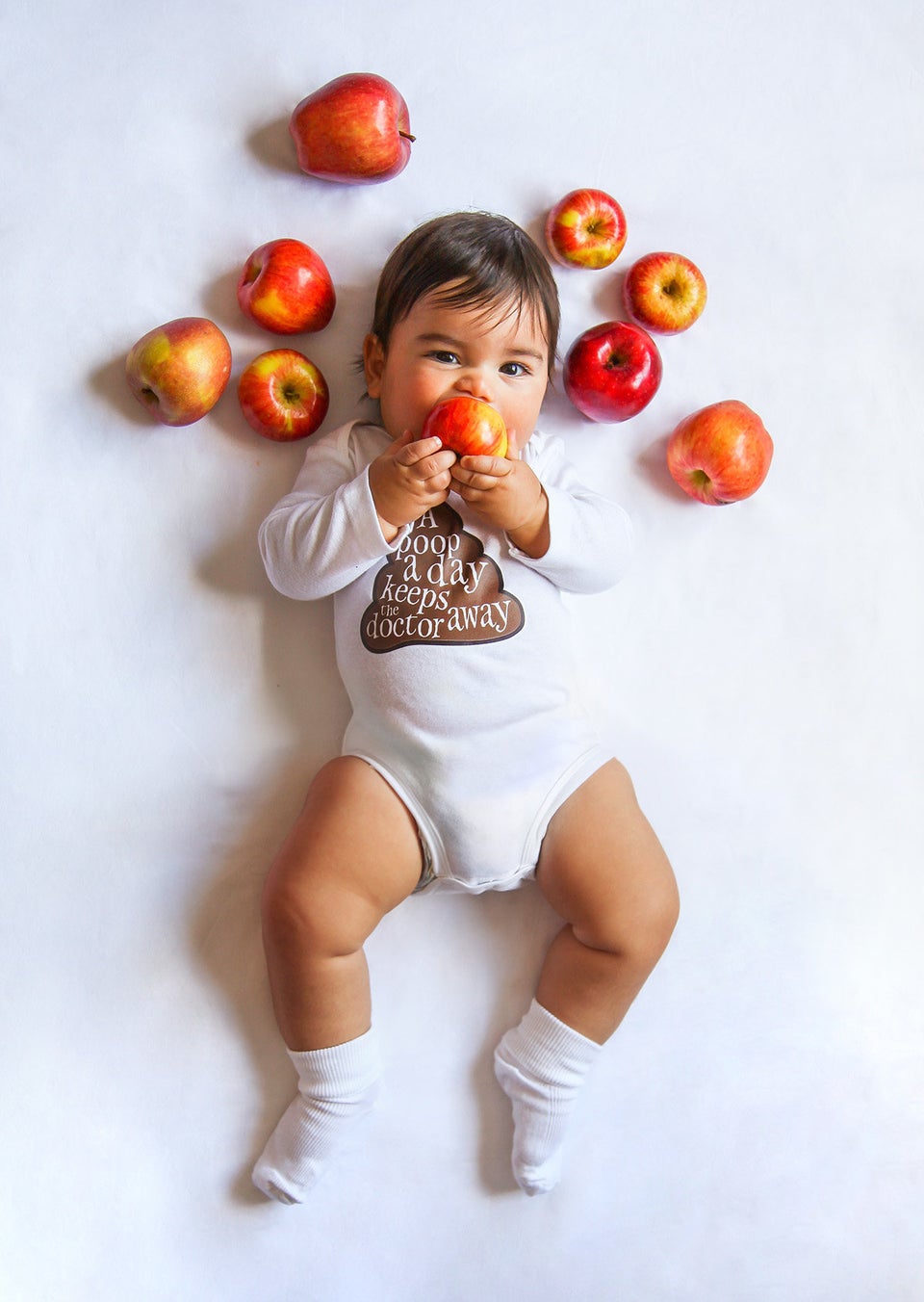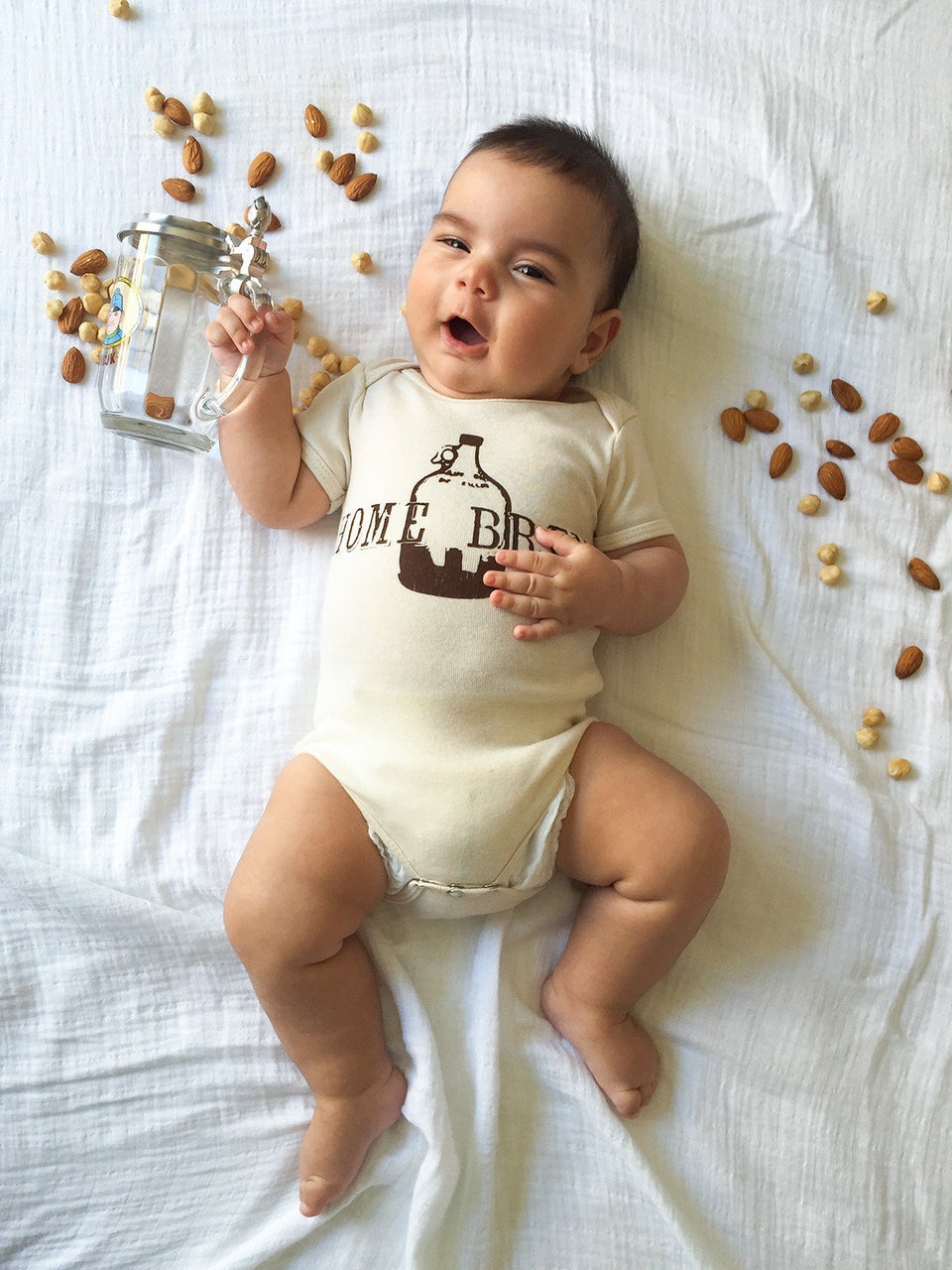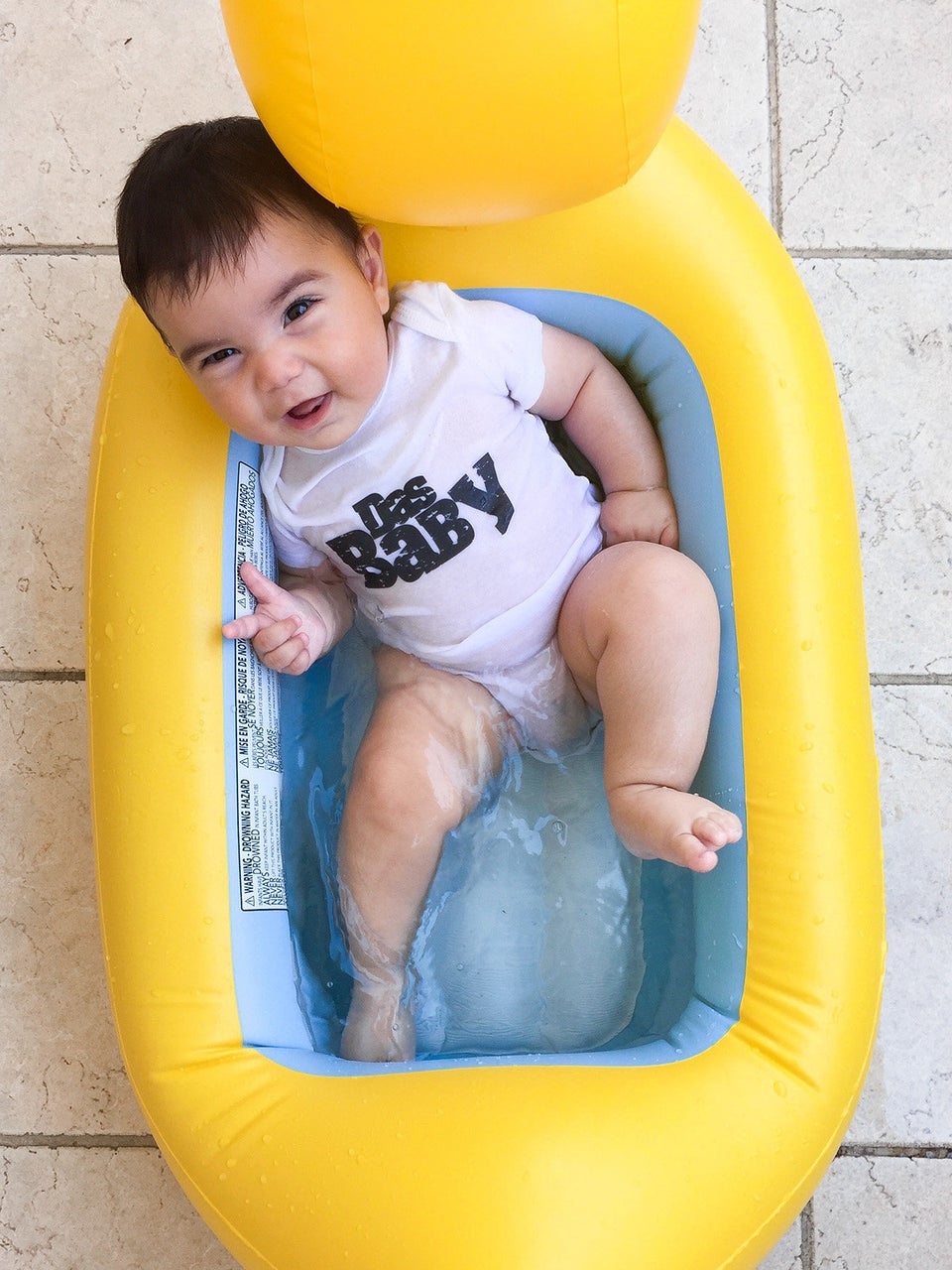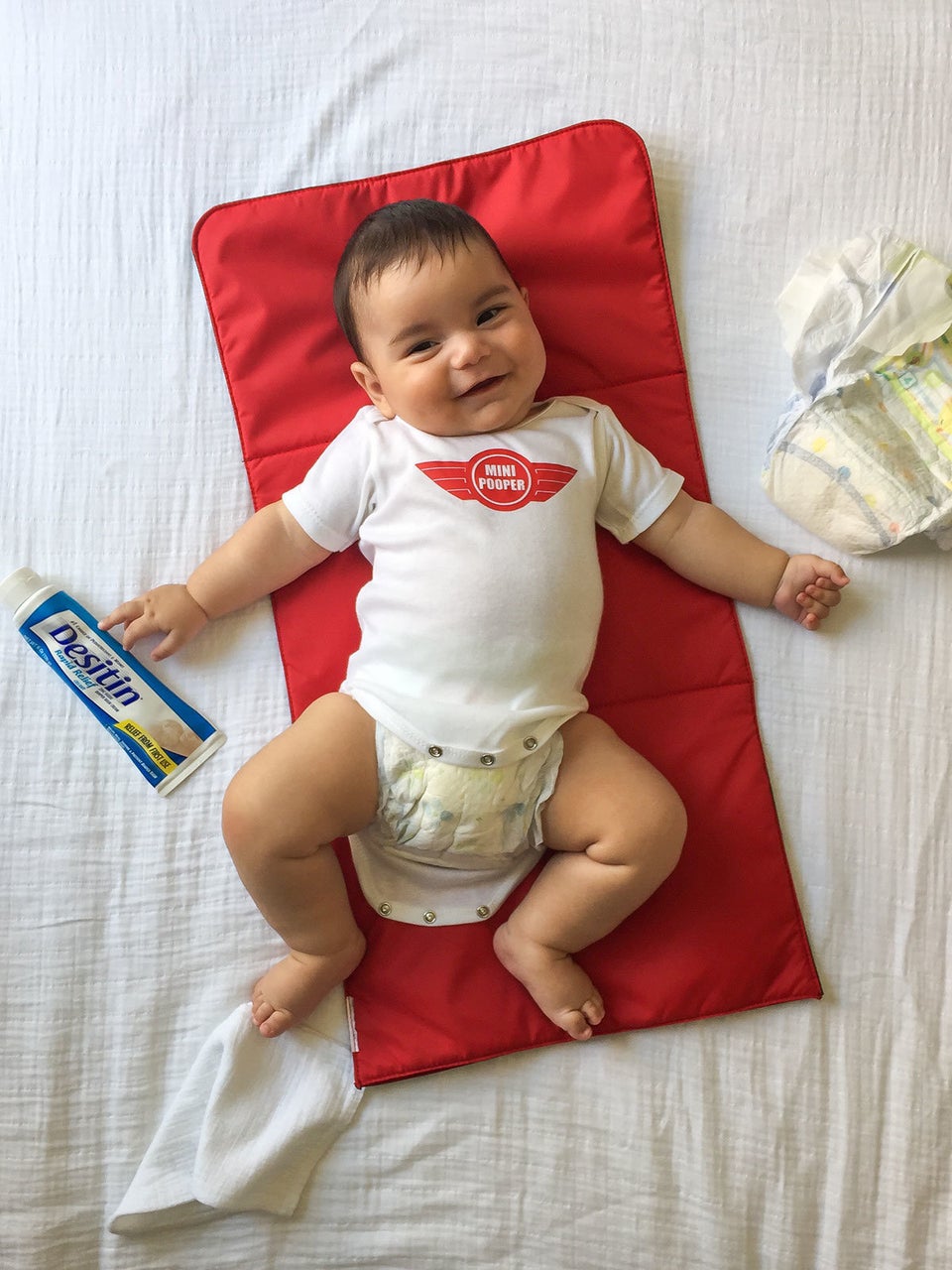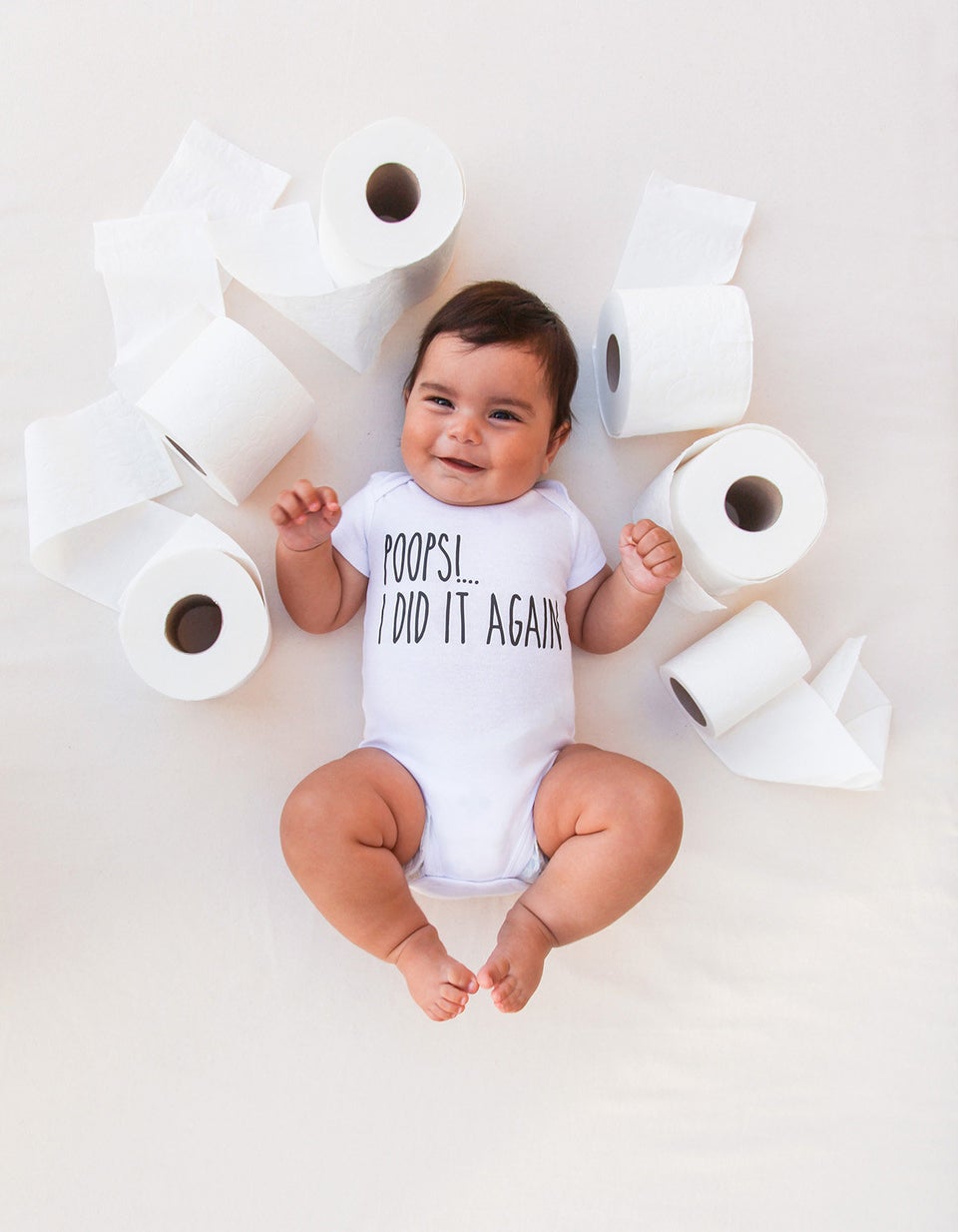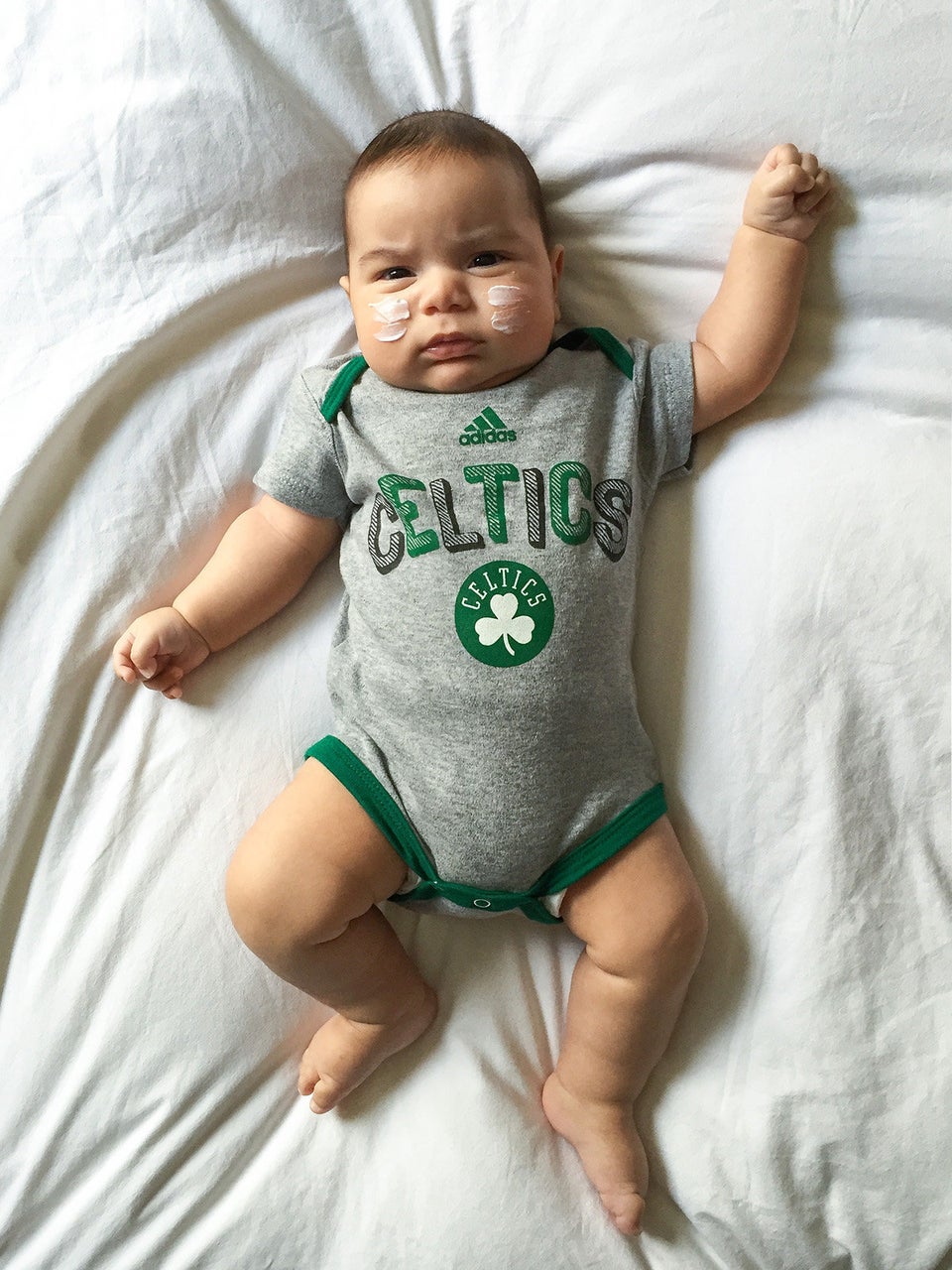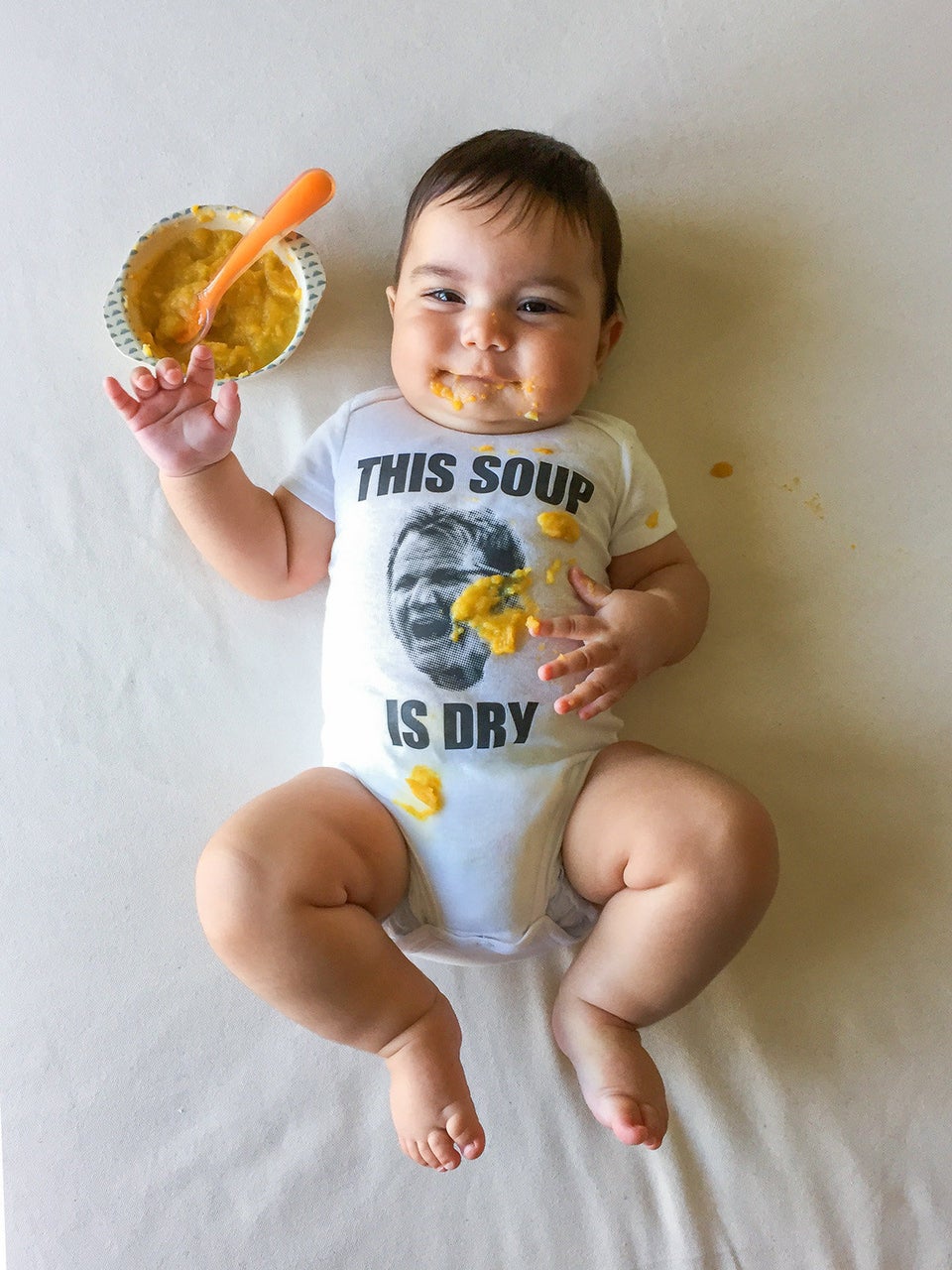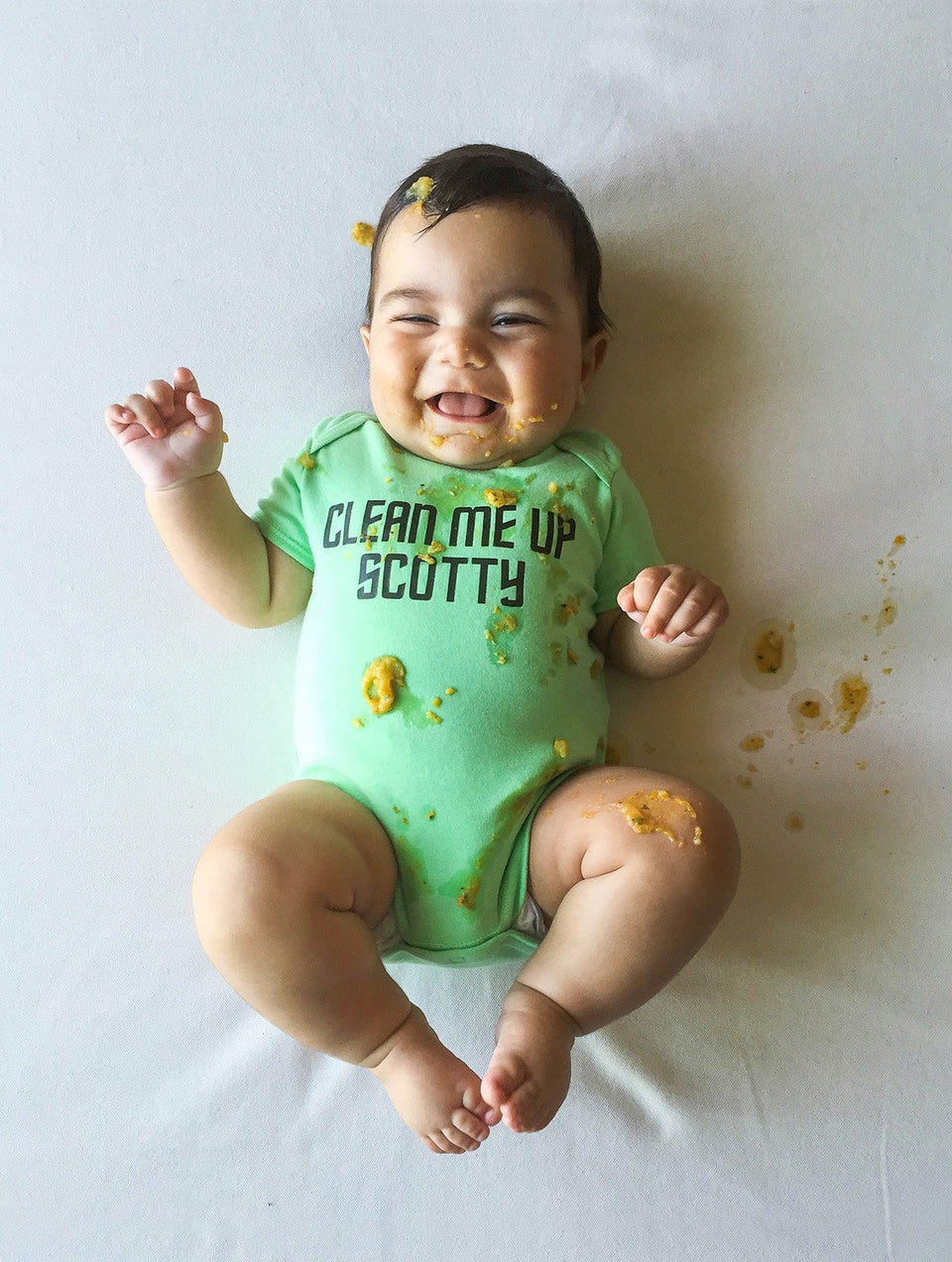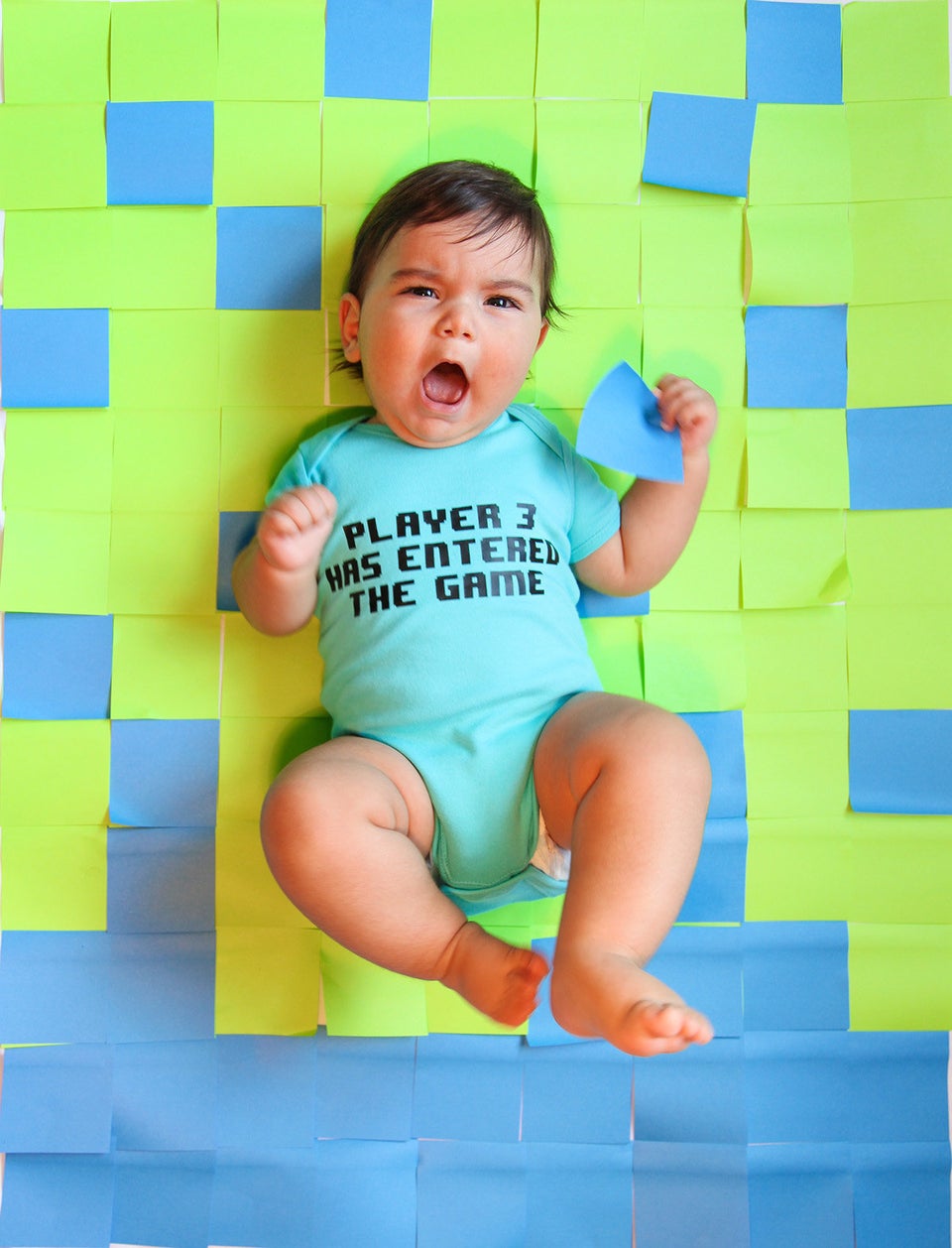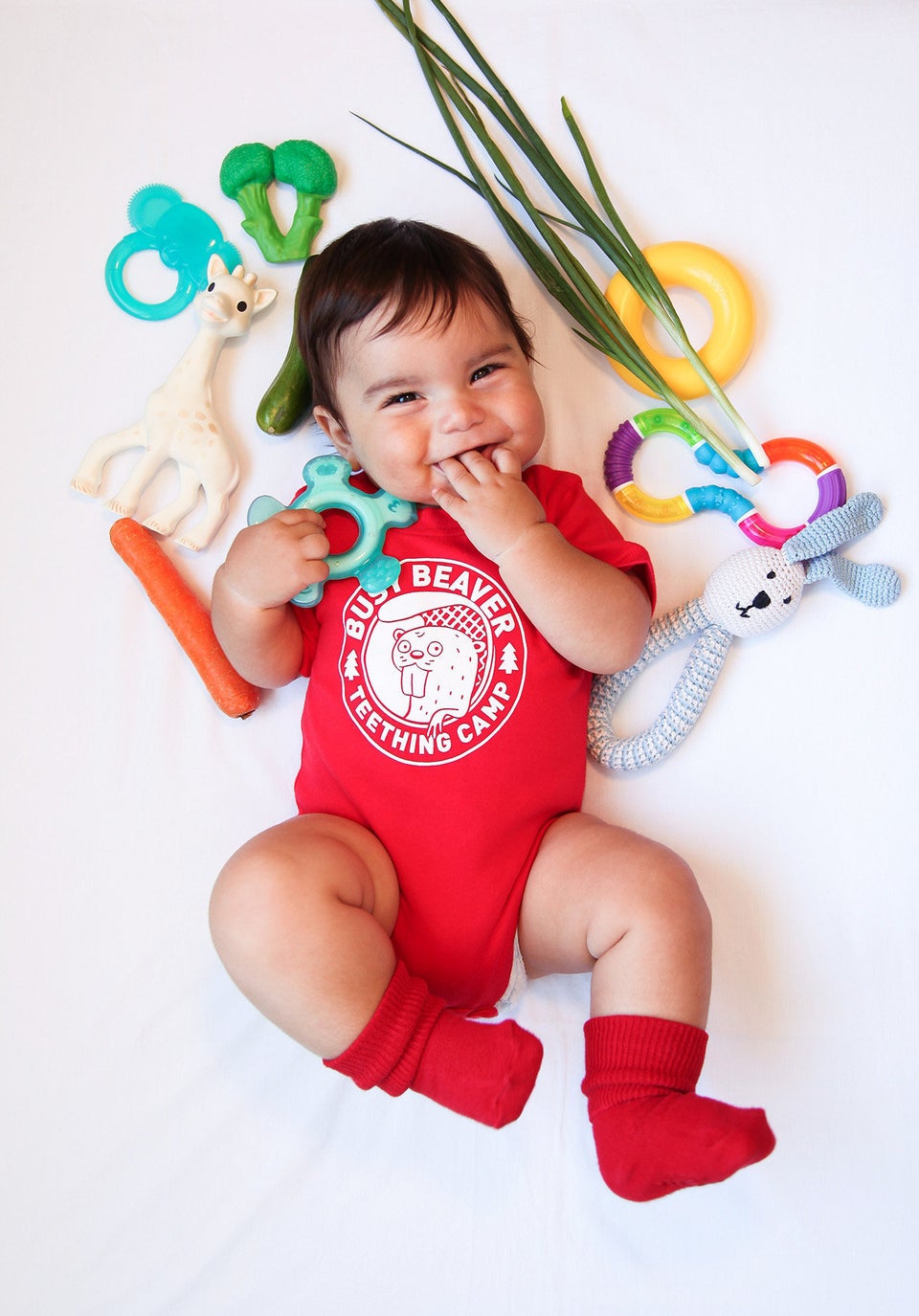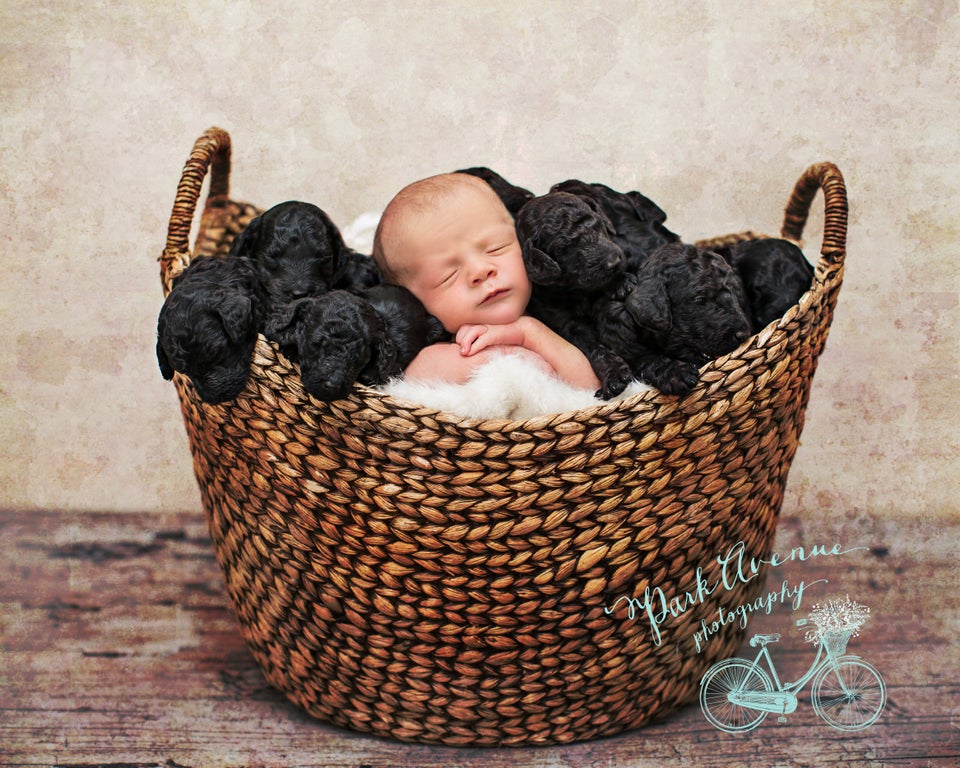 Newborn Baby And Puppies Take Part In Adorable Photoshoot
Related