Before he passed away, Alidy Clark's dad called her his little princess.
Following his death in November, the 3-year-old from Tampa, Florida has been wearing princess costumes every day.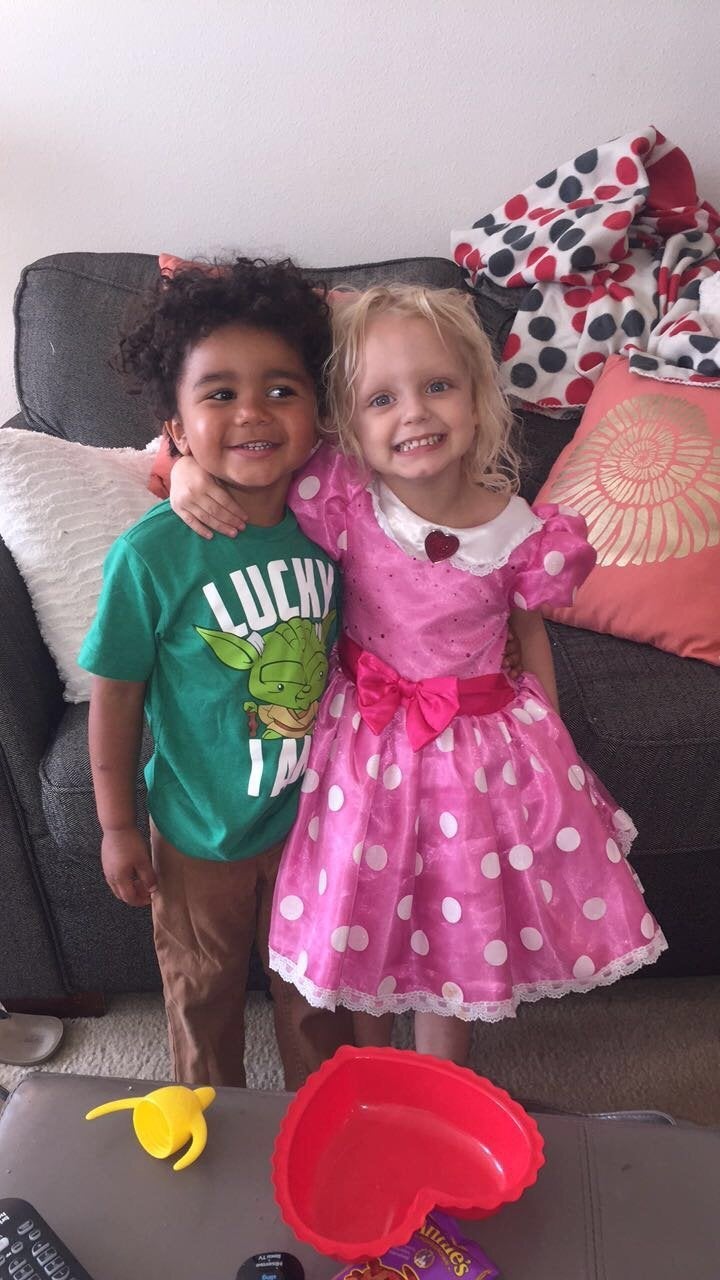 "Her therapist calls it coping with costumes," Alidy's mom, Jenna Haslam, told The Huffington Post. "Every day she puts one on and whispers, 'Look, Daddy, I'm your princess.'"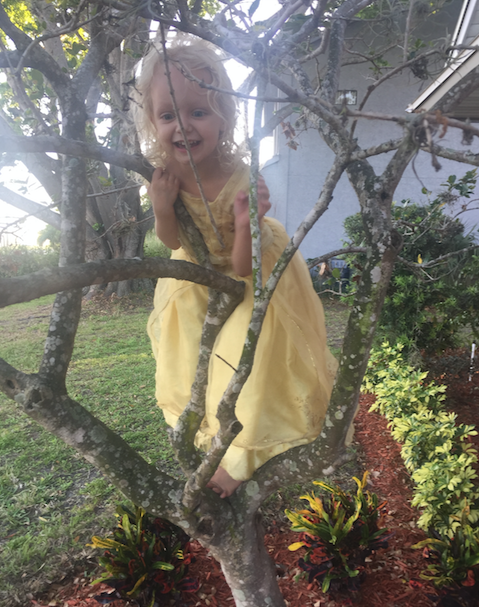 Alidy's favorite costume is Ariel from "The Little Mermaid," which is the one she wears most days.
And because she loves mermaids so much, she's also pretty fond of her 15-year-old babysitter, Keegan Carnahan who has pink hair just like some of her mermaid dolls.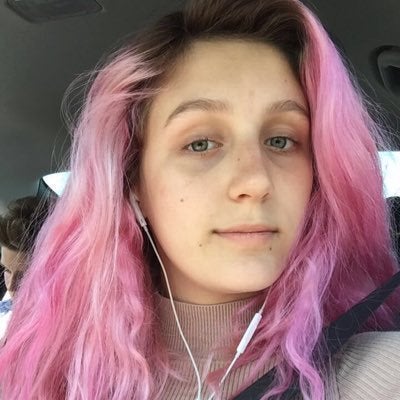 On March 22, Keegan babysat Alidy. And of course, the toddler arrived at Keegan's house in her signature Ariel fins.
"I had gone through a phase a couple years ago in which I bought a mermaid tail that I could swim around in my pool in,"Keegan told HuffPost. "I had it in my closet for a couple years so [Alidy] had never seen it."
When it was bath time, Keegan surprised Alidy with her scaly ensemble.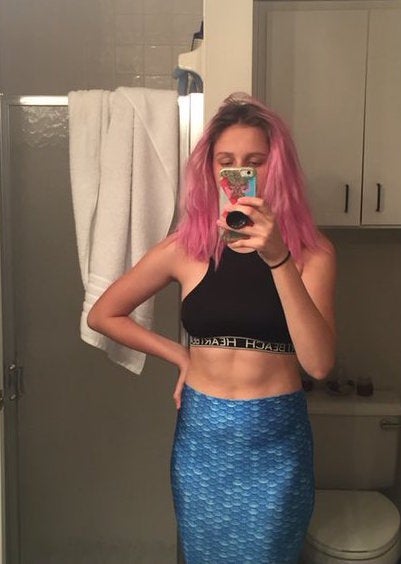 "It was a great way to lure her into the bathtub," Keegan said.
And, boy, did she make a splash. Alidy absolutely loved being in the tub with another lady of the sea.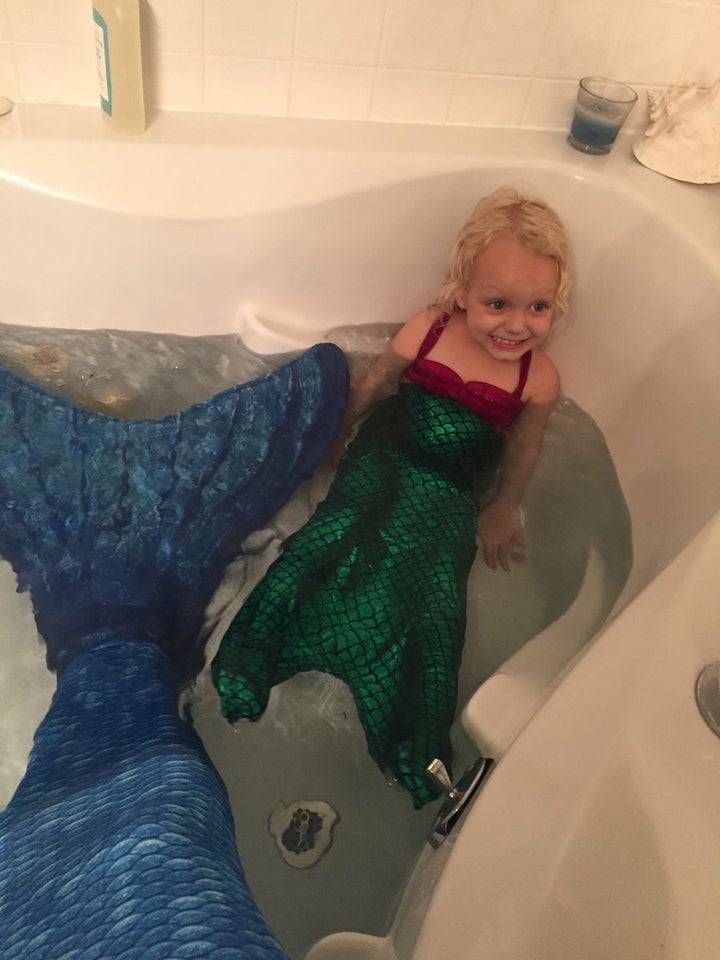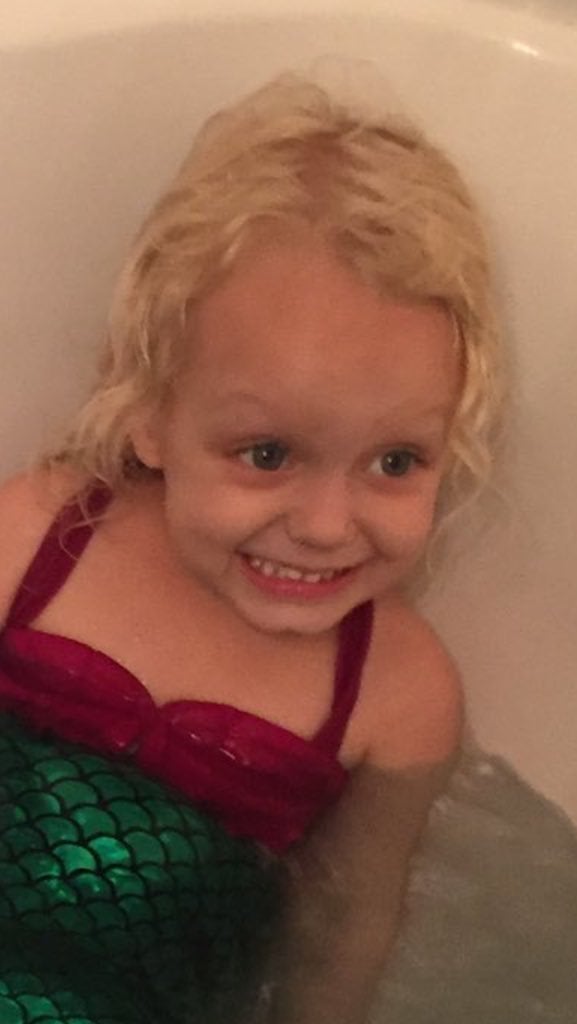 "Alidy was smiling from ear to ear. She commented on how 'beautiful' my tail was," Keegan said. "I was overjoyed. She has been having a really hard time comprehending her dad's death, so I was so happy that she could spend 20 minutes being a worry-free little mermaid."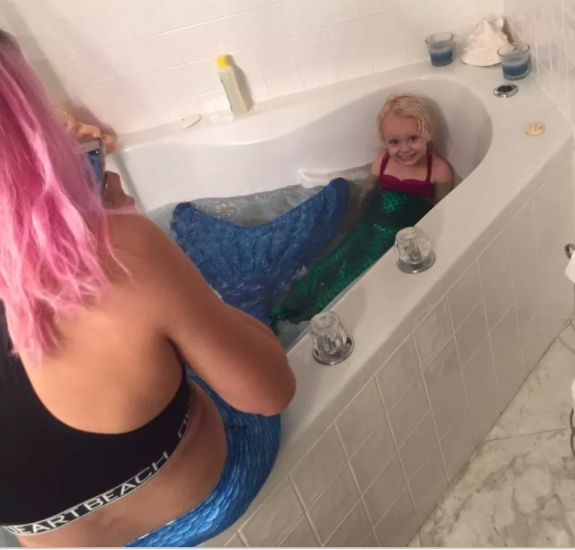 Keegan was so touched by the experience, that she decided to share pictures from their mermaid adventure on Twitter:
The tweet soon went viral, receiving over 31,000 likes and 18,000 retweets.
But when it comes to Alidy, Keegan is just happy to be part of her word.
"I'm elated that I'm able to be a part of her life," she told HuffPost. "Because she really is a hilarious and kind-spirited kid!"