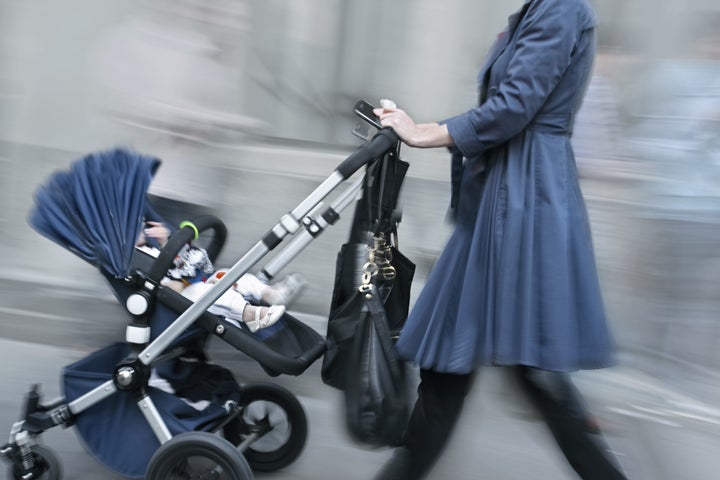 Even when all the presents for family and friends are wrapped and under the tree, many parents still aren't done with their holiday shopping. They've got to figure out what to give the people who help change their kids' diapers, fix them after-school snacks and tuck them in at night.
Sitters in some areas can expect bigger bonuses than others -- residents of Park Slope, New York, for example, will be giving their nannies an average $720 bonus, according to a local survey. Others will get more modest gifts, like Starbucks gifts cards and baked goods.
A new survey by UrbanSitter reveals that 75 percent of parents plan on giving their babysitter a gift or bonus this holiday season, and when it comes to nannies, that number jumps to 97 percent. The most popular gift for nannies is one week's pay, while 44 percent of parents give their babysitters more than $75 for a holiday or year-end bonus.
So how much should you be giving your babysitter or nanny this season? Check out UrbanSitter's infographic below to see what other parents are doing.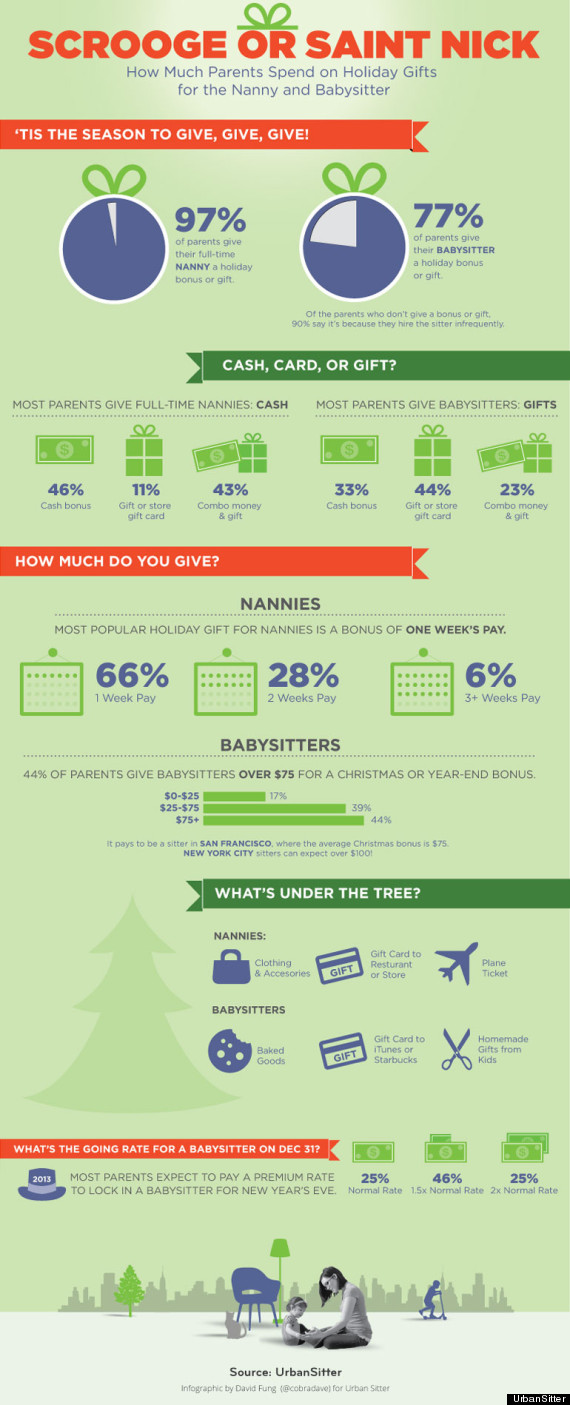 Source: UrbanSitter. The UrbanSitter Holiday Bonus study was fielded in November and December 2012. It includes results from 395 parent respondents.
Before You Go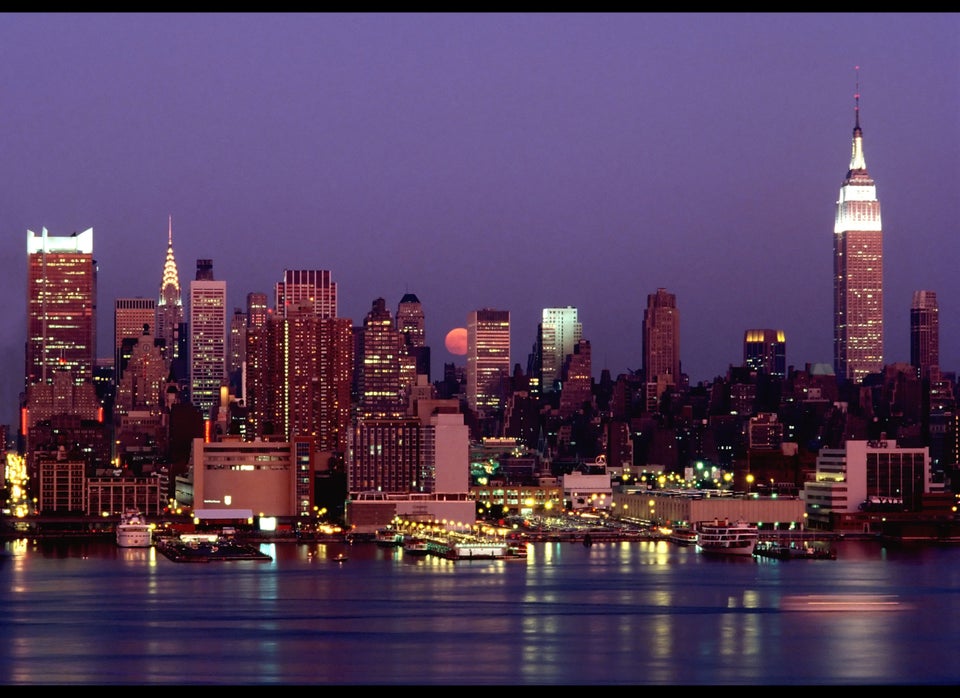 The Most And Least Affordable States For Child Care
Popular in the Community