These babies are doing pliés, tendus and coupés -- before they can even walk. Well, sort of.
"The babies often fall asleep as the music plays and we are moving and even if they don't they all seem so mellow... The mamas get in a little sweat, some toning and time to snuggle their little ones and meet other new moms," Castner told BabyCenter.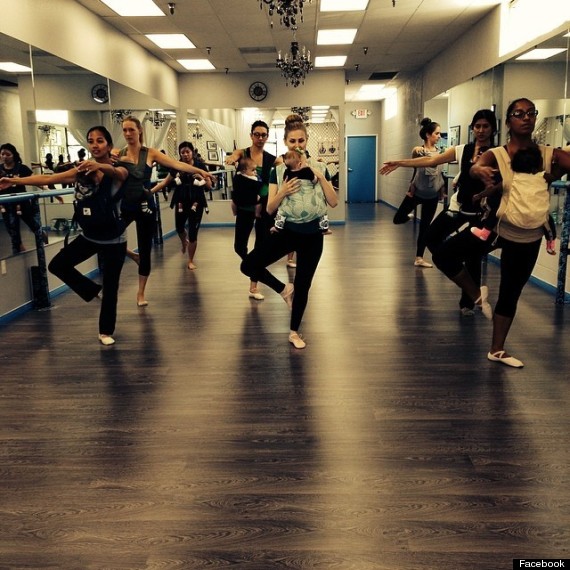 The video above features dancers performing a modified "petit allegro" combination. It was posted on Facebook at the end of June, and currently has more than 200,000 shares.
On the Babywearing Ballet's Facebook page, Castner quotes Dr. William Sears who once explained why babies love dancing. "It's only natural that dancing calms babies. Their whole uterine existence was a moving experience. Babies crave movement after birth because to them it is the norm. Being still disconcerts babies. They don't understand it and it frightens them. Movement relaxes them," he said.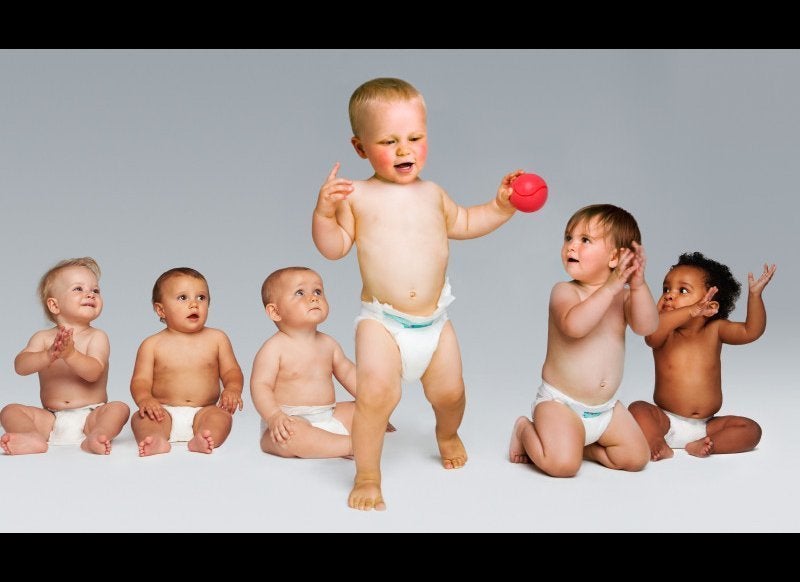 Seven Things You Didn't Know About Babies