In a rare ruling, a federal jury ordered several Sheriff's Department supervisors to pay $210,000 in punitive damages to five inmates severely beaten by deputies at Men's Central Jail in 2008.
The same jury last week awarded the five inmates $740,000 in general damages.
The five-week trial included videos of deputies forcibly taking inmates out of cells, giving them skull fractures, broken limbs and other serious injuries.
Inmates accused the deputies of punishing them for the murder of another deputy by gang members outside his home a few days before, but deputies said they merely defended themselves during a riot by some of the jail's most violent felons.
Sheriff Lee Baca's spokesman, Steve Whitmore, said the department "disagrees with the verdict" and is considering post-trial motions, including an appeal.
"Although we respect the jury system, we stand behind our deputies," he said.
"What they did was within policy," Whitmore added. "The force they used was justifiable."
The Office of Independent Review in 2009 also investigated the cell extractions and found them consistent with department rules.
But Ron Kaye, lawyer for the plaintiffs, said the ruling showed "juries of L.A. County will no longer tolerate trampling of the rights of inmates."
"This sends a strong message to the Sheriff's Department to change their practices," he added.
Punitive damages against law enforcement agencies are "quite rare," according to research by UCLA assistant law professor Joanna Schwartz, and yet separate juries this month and last month ordered department officials to pay a combined total of $375,000.
Baca was held personally liable for $100,000 of that amount.
American Civil Liberties Union of Southern California legal director Peter Eliasberg hopes the county Board of Supervisors will hold the officials accountable.
"The question now is whether the board is going to force the taxpayers to cover these damages, or whether the board will decide that they should be paid by those sheriff's officials whom the juries concluded acted maliciously or in reckless disregard of the rights of the inmates."
Former Capt. Daniel Cruz was held ordered to pay $75,000 of the punitive damages awarded this month. He was also held personally liable in the other case decided last month.
Schwartz's research revealed only 20 cases over six years in which a jury awarded punitive damages against defendants from the nation's largest law enforcement agencies.
Of those 20 cases, five were in L.A. County, totaling $126,000.
"LASD had the second most punitive damages judgments (one less than NYC) and third highest payout in punitives," Schwartz said.
(c)2013 the Daily News (Los Angeles)
Distributed by MCT Information Services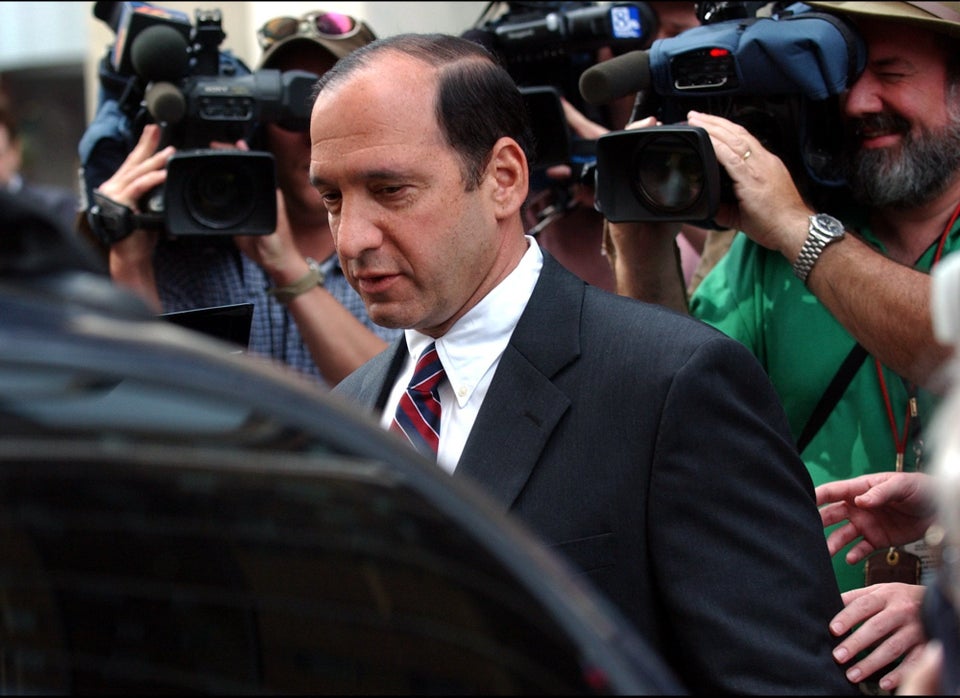 Top Ten CEOs Sent To Prison
Popular in the Community