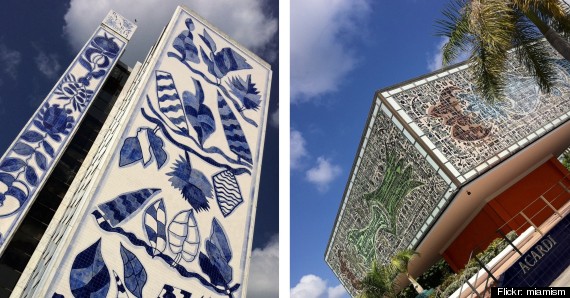 The iconic tropical modern Bacardi USA complex on Biscayne Boulevard has been sold, and the former corporate campus will get a makeover from renowned architect Frank Gehry.
"These buildings represented our home — they helped keep us unified coming out of Cuba," Facundo L. Bacardi, the company's chairman and a fifth-generation family member told the New York Times. "So we wanted to make sure they ended up with someone who could extend that legacy of community."
Bacardi moved to a new campus in Coral Gables in 2009, leaving the beloved buildings maintained but largely unused. The 8-story tower was built by architect Enrique Gutierrez in 1963 and clad in 28,000 tiles by the Brazilian artist Francisco Brennand; the Times reports it will now house an art gallery in its recessed entry level with offices and housing for artists in residence above.
Ignacio Carrera-Justiz's 1975 Jewel Box, whose murals salute the rum-making process, will soon hold studios and classrooms.
Neither building's exterior will be touched by Gehry, who will turn the complex's parking lot into a park and transform an adjoining, non-landmark office building into a performance space.
Instrumental in the deal was YoungArts founder Lin Arison, for whom Gehry already designed the New World Symphony building in Miami Beach. She and her late husband Ted, who owned Carnival Cruise Lines, founded both organizations.
YoungArt's mission is to nurture and develop talented artists across 9 disciplines in the performing, visual and literary arts, mainly through scholarship and mentoring programs. Notable alumni include Hernan Bas, Vanessa Williams, Kerry Washington, Viola Davis, and Nicki Minaj, among others.
More about the new campus:
Related
Before You Go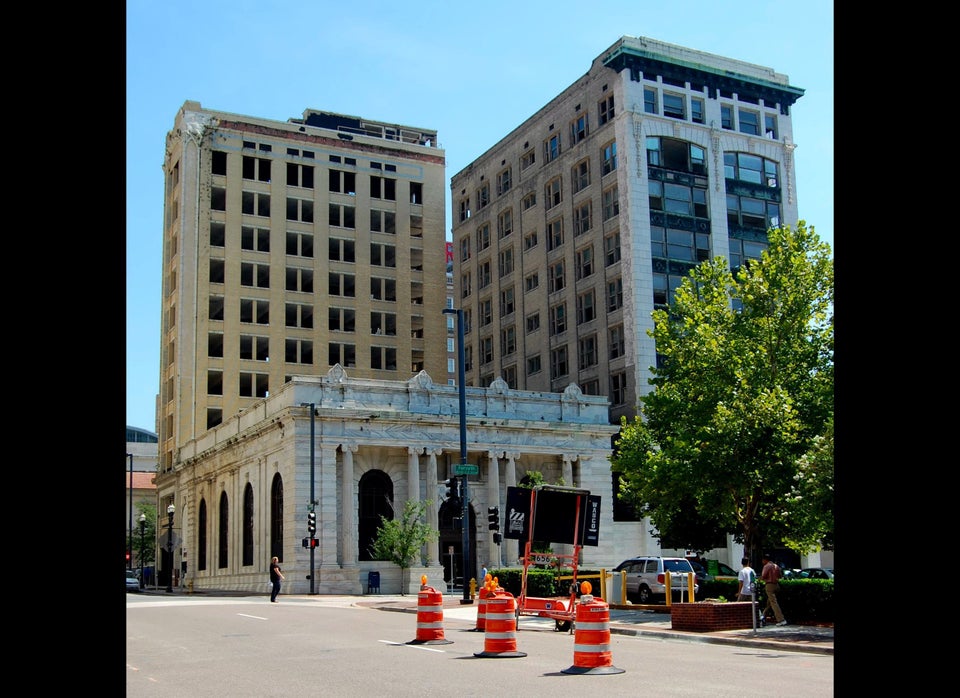 Top 100 Buildings In Florida
Popular in the Community