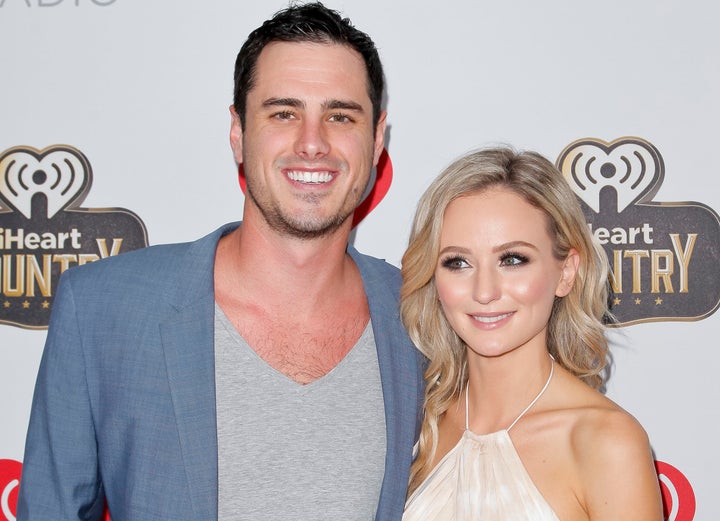 Below is a comprehensive timeline of Mr. Higgins' political rise and fall:
Jan. 21, 2016: Juliet Litman tells Higgins he should run for office on "The Ringer" podcast. Here is a transcript (via Jezebel) of the moment Litman set Higgins' political aspirations in motion:
Litman: When you're ready, I think that you should run for public office in the state of Indiana, or Colorado. I just think that you would win. I'm fairly certain you would win.

Higgins: Do you really think that?

Litman: Yeah I do. I really think that you have the composure to be a politician.

Higgins: All right. Well, when I do, can we make the announcement ― well I should say, if I do, I haven't really ever thought about that ― but if I do, can we make the announcement on your podcast?

Litman: 100%. I can't wait.
May 27, 2016: The Colorado Statesman reports that Higgins is weighing a run after the paper obtains an email from Willie Pinkston, then the Republican candidate for the seat Higgins had his eye on: 
Pinkston, Denver Republicans say, plans to step aside and let the HD 4 vacancy committee nominate Higgins to challenge Pabon.

"I am very impressed with Ben," Pinkston wrote in an email obtained by The Colorado Statesman. "Super great guy. I think he would be a very strong HD 4 candidate and will support him."
July 22, 2016: Ben Higgins releases a statement saying, Whoops, never mind. He can't run ― due to "UNFORESEEN CIRCUMSTANCES." His statement reads:
I regret that I must withdraw my candidacy. Despite my best efforts to pursue this opportunity in good faith, I recently received information that has made such a pursuit unworkable. Due to unforeseen circumstances, I will not be able to move forward as a candidate. I find solace in knowing that our intentions and actions have been fair and sincere. I entered into this endeavor wanting to bring positive change to my community, and it is with that same spirit that I will move forward, albeit on a different path.
A few working theories on what could have possibly gone so wrong (or so right, if you're a Democrat who enjoys "The Bachelor"):
Election night conflicted with fiancée Lauren Bushnell's meticulously planned wedding timeline.

Higgins and his "Bachelor" beloved are expecting a bundle of premarital joy.

He just feels really unelectable.

"Bachelorette" JoJo Fletcher is blackmailing him to stay out of the spotlight, perhaps using a secret sex tape or nude photos obtained during their fantasy suite date.

He finally checked with Freeform and found out it wouldn't really be chill to campaign for office and star on a reality show about his wedding simultaneously.

He got sleepy.

Officials reviewing his campaign paperwork found he had plagiarized several paragraphs from a Michelle Obama speech.
Or perhaps ABC threw its considerable weight against Higgins' attempt to enter the political arena less than a year after his season of "The Bachelor." Reports suggest this is the most likely circumstance at play: 
Maybe a political career just isn't in the stars for our dear Benny Boy. Maybe his true calling as an American hero is to broadcast the mundane details of his everyday life to the masses for their critique and consumption. And isn't that about as American as apple pie?
For more on Ben Higgins' political career and other reality TV gossip, check out this following episode of HuffPost's "Here to Make Friends" podcast:
Calling all HuffPost superfans!
Sign up for membership to become a founding member and help shape HuffPost's next chapter
BEFORE YOU GO
PHOTO GALLERY
Reactions To 'The Bachelor' Season 20 Finale