The discussion was part of the show's attempt to address an incident between two cast members, which resulted in a producer lodging an allegation of misconduct against production. This complaint led Warner Bros., which oversees production of the show, to shut down production and conduct a formal investigation. During the 10-day shut down, the names of the cast members involved in the alleged incident, Corinne Olympios and DeMario Jackson, were leaked to the press, along with conflicting reports of what had actually occurred. Many online took sides, assuming either that Jackson had violated Olympios' consent, or that Olympios had falsely accused Jackson of sexual assault. At times the comments devolved into slut-shaming, victim-blaming and full-out racism. After a little under two weeks, the investigation concluded, and Warner Bros. announced that they had found no evidence to "support any charge of misconduct by a cast member," and thus production would resume. Nine days later, Olympios announced that her legal team's investigation into the incident had also been completed to her satisfaction, and that she would not be taking further legal action.
The first part of the cast's conversation with Harrison, which aired during the second episode of the show's two-night, four-hour premiere, focused largely on reinforcing the message that more harm was done by the media coverage of the incident than by the show's production. (My colleague Claire Fallon breaks down what that dynamic looked like here.) The latter half got into some of the larger questions that the "BIP" controversy brought up: What does consent look like? How does intoxication impact consent? How does race play a role in the way people perceive sexual interactions between white women and black men? What are the consequences for black men who are perceived (even falsely) to have acted in a sexually inappropriate manner toward a white woman? How did harmful sexist and racist assumptions collide in this particular incident?
These are big, complicated questions for anyone to tear into. Hell, there are entire college courses that explore these questions.
The exchange can perhaps be best described as messy; at times far better than viewers may have expected from a franchise that has historically hinged on retro gender dynamics and whitewashed casting, and at others just as misguided as viewers may have expected. No outside experts were brought in to moderate the discussion ― just host Chris Harrison ― and no further resources were offered when the 15-minute segment came to a close.
What came across was that the "Bachelor" franchise is invested in protecting the "Bachelor" franchise. And thus, in an effort to drive home that no misconduct was committed on set in this particular instance, the burden of educating the audience about consent, racial bias and slut-shaming in general was placed on the show's most visible representatives: its cast members ― who, spoiler alert, are not necessarily experts on any of these subjects.
"We are very confused as a nation about consent when alcohol is involved. The conversation [on 'Bachelor In Paradise'] reflects that reality."
The conversation kicked off with the contestants emphasizing that despite producer presence, they make all of their own decisions in "Paradise." ("We're responsible for ourselves, what we say, how much we drink, who we kiss," Taylor Nolan said at one point. "We're not here to be babysat by production.") The discussion then jumped around from the longterm impact the allegations of misconduct and media circus might have on Jackson's life ("He has 20, 30 years of Google searches that are going to be done in his name," said Diggy Moreland), to why Olympios' attorney put out a statement explicitly calling her a victim ("She wanted to try and save face, was what I took from it," interjected Danielle Maltby), to the slut-shaming Olympios experienced ("[Slut-shaming] is never OK," said Alexis Waters), to the complicated role race might have played in public and internal perceptions of the situation.
"I'm from the South, and we have a stigma that seeing a white woman with a black man is wrong," said Raven Gates. "Not only is consent important, but it's also [important] to get rid of the stigma that interracial couples can't be or blaming African-American men for crimes they didn't commit." (There is a long history in this country of white womanhood being used to justify violence against black men. Think the Charleston church massacre and Emmett Till. For more on that dark history, head here.) Gates later brought up that she herself is a survivor of sexual assault. "I hope this situation doesn't deter actual victims from coming forward and really speaking their truth and getting help and asking for help," she said.
In the final few minutes of the conversation, Harrison explicitly asked the cast about consent. Can someone can give consent if they are passed out or unresponsive? ("No!") Can someone can give consent when drunk? (Moreland gave a meandering answer, ultimately landing on "yes.")
Harrison had Nolan define consent, which she did: "Verbal consent is the best way to know that someone's giving consent. People can give you nonverbal cues with their body language that they are consenting, but I think it's also really important to get that verbal consent to make sure."
Ben Zorn then jumped in and pointed out that consent must be continuous. "Just because somebody gives consent in the beginning doesn't mean that they can't have the right to say no at any point," he said. "So consent needs to be throughout everything."
Harrison wrapped up with a general reminder to "keep consent issues in mind" in Paradise and beyond.
Kristen Houser, Chief Public Affairs Officer for the National Sexual Violence Resource Center, described watching the segment as "whiplash," oscillating between positive and questionable messaging. She told HuffPost that the responses the contestants gave when asked by Harrison to discuss both the role producers play in creating action on the show (the party line seemed to be a hearty "they don't") and describing the rules of consent, seemed to mirror the gaps between what the public as a whole understands about sexual violence and what experts understand.
"The main thing that was jumping out at me," said Houser, "was that people seemed to know and say the right things about rape not being the fault of the victim, being sensitive to the seriousness of the crime, and in this case, understanding how damaging slut-shaming can be and even recognizing that the way the show handled all of this could have an impact on what other survivors who might be watching at home choose to do about their own situation."
She continued, pointing out that while there seemed to be a general sensitivity to issues of consent among the cast, that sensitivity didn't always carry throughout the segment.
"What we've seen in the research is while people can say things like, 'it's never the victims fault,' they go on to say 'but you shouldn't drink too much, you shouldn't go out alone, you shouldn't dress like this, you shouldn't do that,'" said Houser. "That's sort of what I was picking up on in the ["BIP" cast's] comments. People started out the segment talking about how [they] don't expect the producers to babysit [them]. 'We're all adults. We make our own decisions. We're responsible for ourselves. It's our choice if we drink.' It's not overt victim-blaming, but it was also very much focused on individuals' responsibility for themselves, and was missing the point about looking out for each other."
And although Houser praised the show for having a dialogue about consent and "demonstrat[ing] that you can have these conversations and that it doesn't have to be scary," she also suggested that the show missed an opportunity to dive deeper or have a trained facilitator step in.
"People were very focused on what was criminal or wasn't criminal," Houser said. "That's fine if you want to only focus on rape, but if you want to talk about responsible standards, healthy relationships, how do we look out for one another, that's about intervening [in situations] that aren't so egregious that they're criminal, but you want better for one another. I feel like that's the part of the conversation that didn't happen at all."
Some fans praised the show's decision to address these topics during primetime:
But others were more critical:
So, did this surface-level ― but in primetime ― sit-down do more harm than good? Houser told HuffPost that it was hard for her to answer that question definitively.
"We know America on the whole is very confused about the dynamics of sexual assault," said Houser. "We are very confused as a nation about consent when alcohol is involved. The conversation [on 'Bachelor In Paradise'] reflects that reality, so I don't know that it necessarily helped move the needle in a positive direction depending on which things resonated with any particular listener. It really was a mixed bag."
Do people love "The Bachelor," "The Bachelorette" and "Bachelor in Paradise," or do they love to hate these shows? It's unclear. But here at "Here to Make Friends," we both love and love to hate them — and we love to snarkily dissect each episode in vivid detail. Podcast edited by Nick Offenberg.
Want more "Bachelor" stories in your life? Sign up for HuffPost's Entertainment email for extra hot goss about The Bachelor, his 30 bachelorettes, and the most dramatic rose ceremonies ever. The newsletter will also serve you up some juicy celeb news, hilarious late-night bits, awards coverage and more. Sign up for the newsletter here.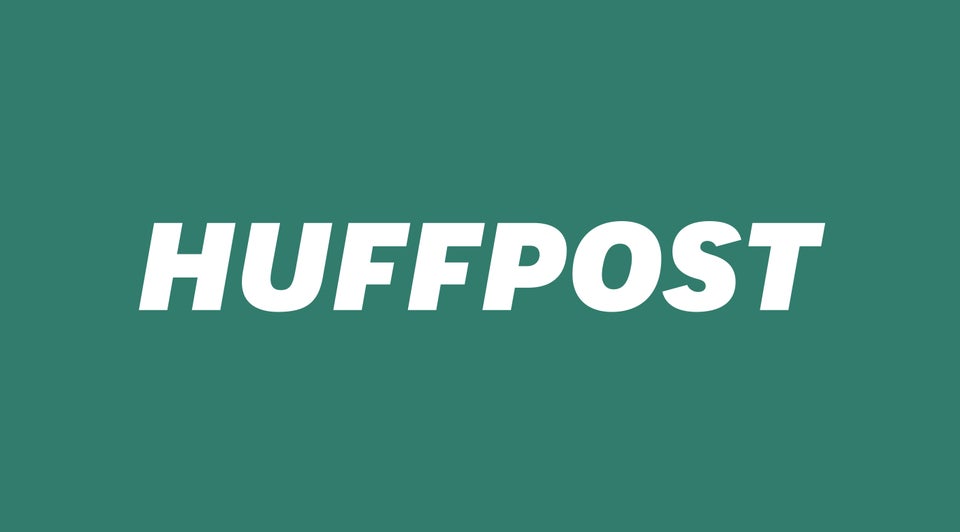 Tweets About "Bachelor In Paradise" Season 4, Episodes 1 & 2
Popular in the Community