You're getting hitched! Good for you and good luck to her, or him. Naturally, the end of bachelorhood must be celebrated with a guys trip unlike any other, and no cliché Vegas trip is going to cut it.
From helicopter pub crawling in Australia to white water rafting across the Colorado River, here are some unusual (but memorable) picks for an ultimate boys weekend.
1. Skydiving in Honolulu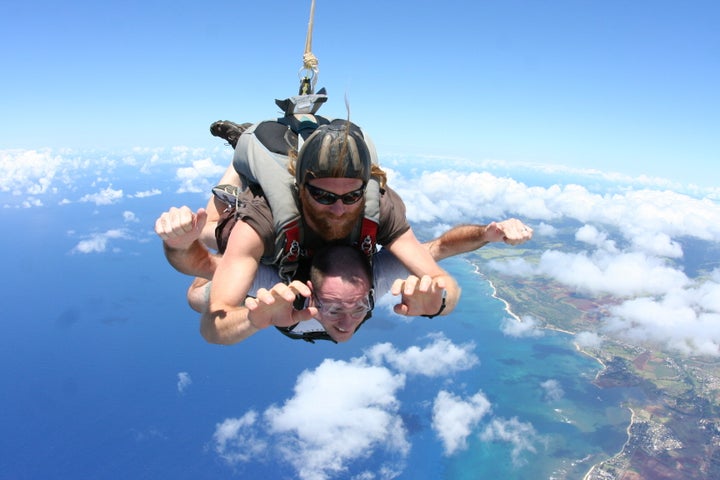 The sky's the limit, so why not cross off this bucket-list staple? For adrenaline junkies, free falling through Hawaii's skies with an amazing bird's eye view of the island is the perfect way to go all out before tying the knot. Whether you're an expert skydiver or looking to take the plunge for the first time, this is one experience on which you and your crew won't want to miss out.
Book it: Groups of four to nine people can get a discount price of $140 per person with Skydive Hawaii.
2. Helicopter pub crawling in Sydney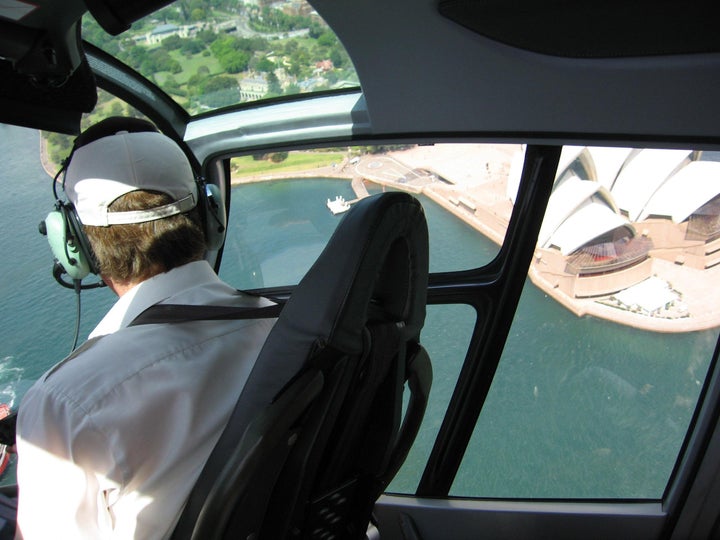 Odds are you've experienced a few pub crawls, but we're betting you haven't experienced a heli-pub tour. Instead of stumbling from bar to bar, you and your mates can hop into a chopper for a full day of touring Aussie pubs and epic sightseeing. Top off the stag trip Down Under by stopping by Manly Beach, one of Australia's famous surfing beaches, to recuperate and catch a miraculous sunset view.
3. White water rafting on the Colorado River
Go off the beaten path by spending an outdoorsy weekend white water rafting through the Colorado River. There's no better way to experience the real meaning of teamwork than to raft through the river's most powerful rapids with your closest friends. If you decide to go in winter, forget rafting and bring your skiis instead. And if your group is craving a night out on the town, head on over to the bars in Denver to get a party fix.
4. Scuba diving in Cancun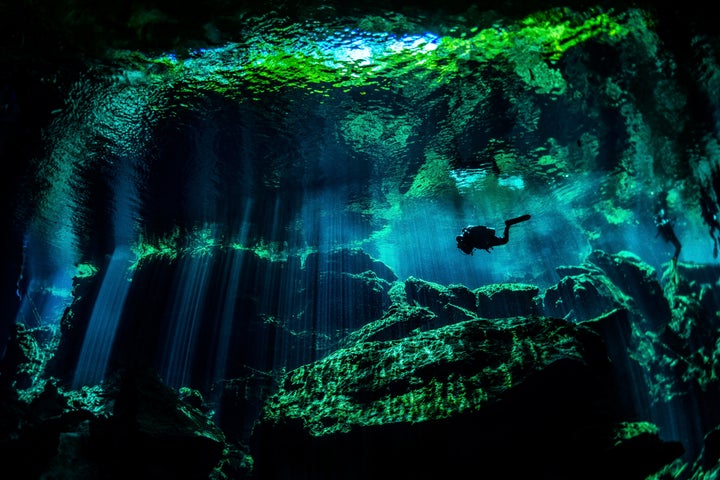 Cancun's many adventures are often overlooked because of the locale's rep as a spring break party destination, but it's also home to several dive sites and reefs packed with marine life. For dive enthusiasts and thrill seekers, an underwater bachelor party is a must. Not certified? No worries. Several scuba sites in the area offer classes for beginners. Toss in some tequila and head out to Coco Bongo at night, and you've got yourself one hell of a man-bash.
Book it: Scuba Diving Cancun starts at $85 per person (including bilingual guide, dive equipment and two reef dives).
5. Kayaking in the Galapagos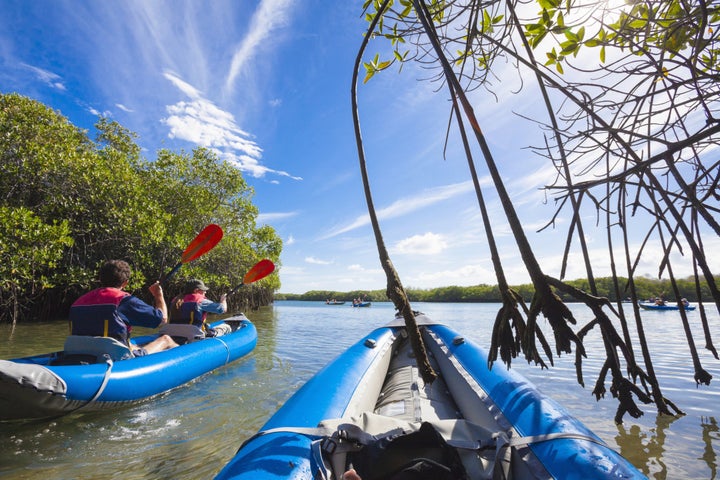 Looking for some island R&R without the chaotic party scene? Galapagos is the answer for your crew. Get up-close and personal with iguanas, sea lions, penguins, wild tortoises and more wildlife while kayaking the calm blue waters of the archipelago's volcanic islands for eight days. The itinerary includes five nights of camping on two different islands and a trip to Kicker Rock, a one-of-a-kind snorkeling destination. For a group of high rollin' nature lovin' dudes who want to splurge, we say you can't go wrong with Galapagos.
Book it: Sea Kayak Adventures starts at $3,730 per person (Hotel is included on arrival and departure days in Guayaquil, Ecuador).
6. Golfing in Hilton Head Island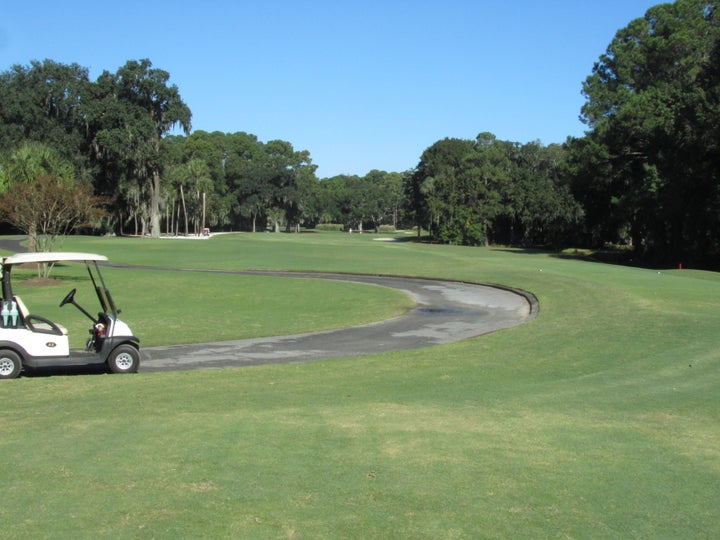 If the groom is crazy about golf, grab your clubs and tee off at Hilton Head Island, which is one of America's top golfing destinations. With more than 20 golf courses, 12 miles of sandy beaches and tons of delicious BBQ restaurants, Hilton Head is an ideal way to relax and get away.
Book it: Golf packages start at $299, Hilton Head Golf Vacations.
7. Camping in Yosemite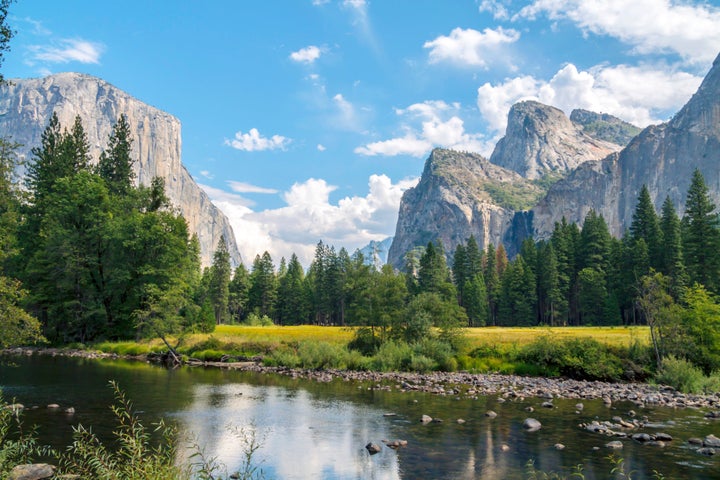 Tough to imagine a better way to celebrate the end of bachelorhood than swigging beers with the guys around a campfire at Yosemite National Park. Whether you opt for traditional tent camping or RV camping, you'll still be able to enjoy Sierra Nevada's breathtaking views and spot unique wildlife. Rock climb, swim, bike and hike during the day, and indulge in some campfire s'mores at night. Don't miss out on the Yosemite Falls, the highest waterfall in North America.
Book it: Yosemite National Park has 13 campgrounds, and seven of them require a reservation. Warning: First-come, first-served campgrounds can fill by noon. Here's how to make a reservation.
8. Paragliding in Rio de Janeiro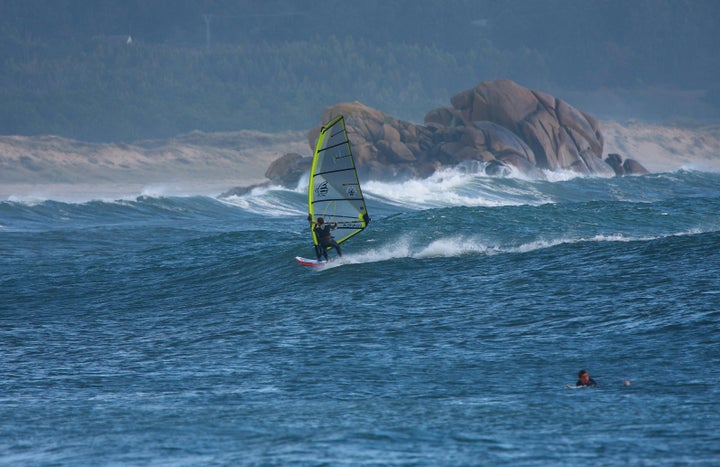 Step out of your comfort zone and reward yourself (and your guys) with an unforgettable hang gliding excursion. The panoramic views of the city's mountains, beaches and forest are a must-see. Rio is a great option if you're looking for both an adventure and a tropical getaway, offering prime parties into the wee hours. If paragliding isn't your thing, Rio offers a wide variety of other water sports, delicious food, beautiful architecture and museums worth checking out. A trip here isn't complete without a visit to Ipanema Beach, which is consistently ranked as one of the world's sexiest beaches.
Also on HuffPost: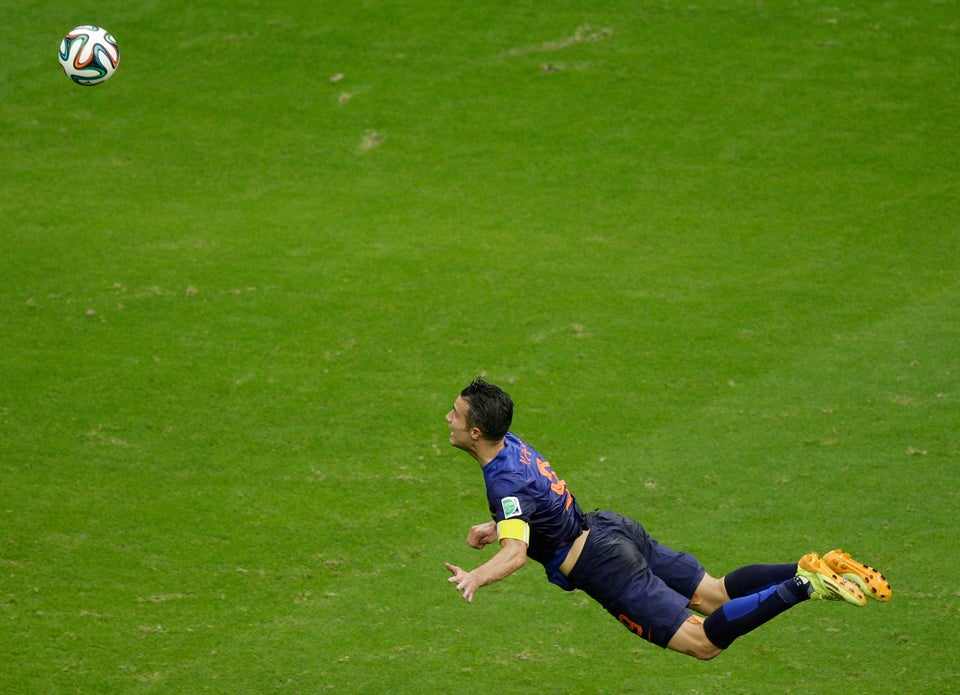 Amazing Sports Photos
Popular in the Community