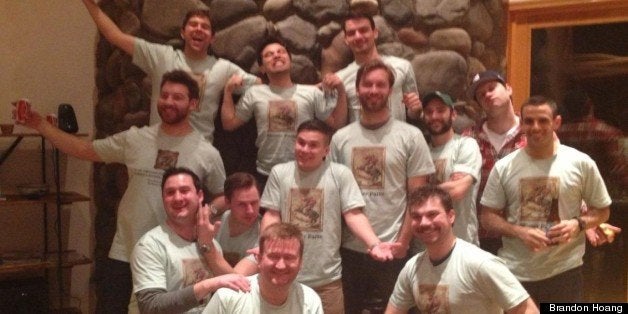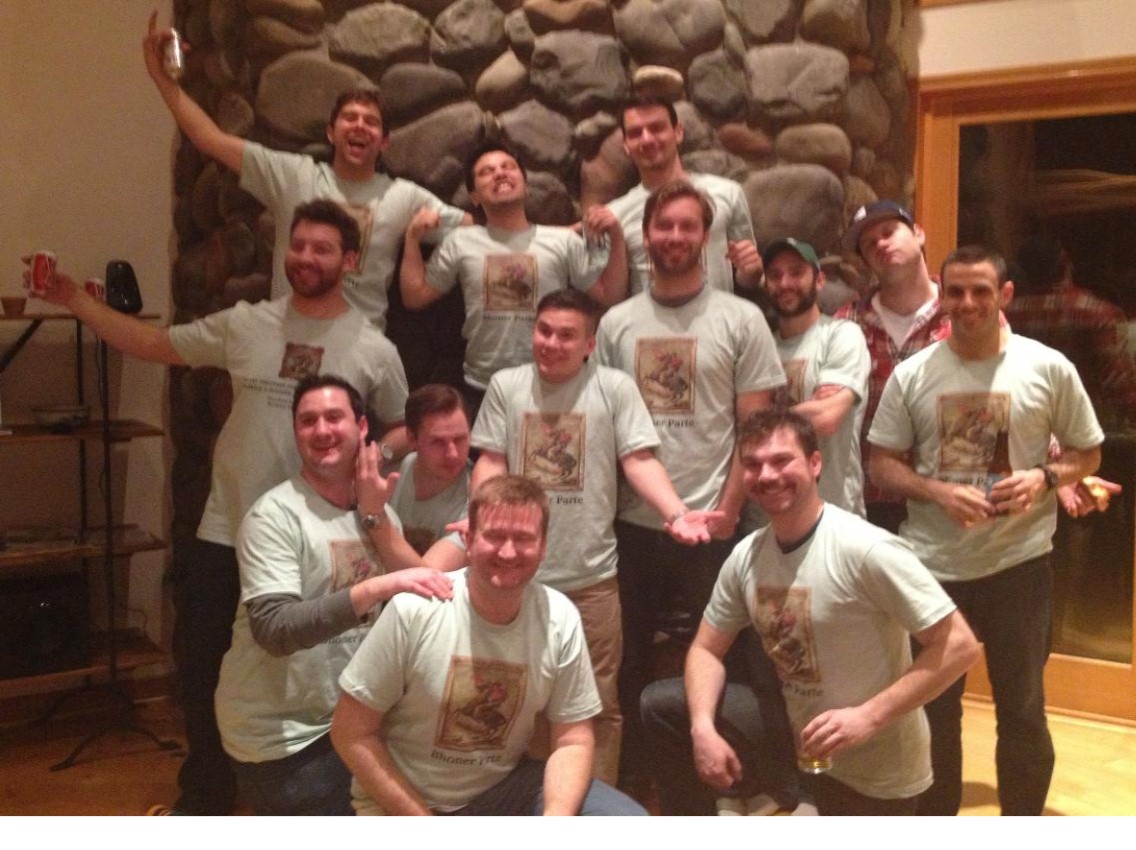 You've been to one bachelor party, you've been to them all. That's not to say they're not a hoot -- it's pretty easy to have a good time when the prime directive is: drink, eat and get dangerous with your A-Team. However, I think there's room for improvement when it comes to the typical, tired bachelor party blueprint. Here are a few suggestions on how to celebrate all the hallmarks of bachelorhood while simultaneously taking a sledge hammer to the mold:
1. Force your buddies to surprise you
I'll admit that it seems weird and perhaps a bit narcissistic to insist that your friends surprise you, but it's an easy way to jump-start the beast with a nice jolt of adrenaline. And I'm not talking about going half way either: don't plan a thing and keep yourself completely in the dark. Let the group figure out the date, location, activities, etc. Trust me, you're going to be doing plenty of organizing. Let this one go.
For my own party, I shot my friends a few suggestions based off my preferences and dusted my hands of the project. In turn, they worked out the logistics with my fiancée to help ensure everything would work out as planned and even coordinated with my bosses so that I could take a long weekend.
When the Thursday before my bachelor party came around, I was completely clueless. I was making serious headway on my Outlook inbox when my friends barged in with fiendish grins and duffel bags. My brain switched from panic mode to giddy elation. Before I knew it, I was being shoved into a taxi headed for the airport. Being surprised from the get-go was one of the most exhilarating parts of the whole experience.
2. Keep it small
Back in the Paleolithic era when a caveman was getting hitched, he brought along 20 of his buddies to aid him in hunting down a mastodon. That's how they did bachelor parties back then. But in 2013, we have the luxury of not having to invite the entire village to track our metaphorical mastodons. It's not necessary. In fact, it can actually hurt the vibe. I have attended too many bachelor parties where the guest list is way overloaded.
One of the best things about bachelor parties is that it's an excuse to bring together your closest friends who may not know each other so that when it comes wedding time, everyone's on the same party page. I was fortunate enough to have friends from all across my timeline attend: from the awkward middle school years, through the blurry college years, and finally to those tumultuous post-college years. But my band of all-stars didn't all know one another, and there was only one or two from each "group." If you have too many people, they will separate into familiar cliques. That won't happen if you're only inviting your varsity squad. Keep it contained.
3. Be considerate of everyone's budget and travel
If you're like me and your crew is spread out like World War II paratroopers, think long and hard about where this shindig is going to go down -- and if your buddies are planning it as a surprise, urge them not to pick some exotic locale. These guys are going to be spending a lot of money on you in the near future (plane tickets, gas money, hotel rooms, wedding gifts); so do the decent thing and cut them some slack on the bachelor party location. If you can, pick a town that meets all of your party criteria and try to keep it central to everyone. Your friends and their wallets will be most appreciative.
4. Pull the reins on the strip clubs
Easy there. Before you light your torches and polish your pitchforks, hear me out. I'm aware that stuffing Washingtons down sequined G-strings is one of the Bachelor Party 10 Commandments that Broses brought down from Mount Sinai. If you insist on saddling up to the stage just to say that you did, by all means. But I truly think you're missing out if you make this one particular activity dominate your entire weekend. I say: one and done. Strip clubs are dark, they get spendy very quickly and, let's be honest, everyone is distracted (Lord knows why). Some of your guests may not have seen you in months, so why waste what little time you have trying to catch up on each other's lives by shredding your vocal chords trying to scream over "Cherry Pie"?
5. Make it your own
Figure out what is it about your bachelor party weekend that is going to make it stand out among all the others. Knowing my love for video games, someone shrewdly packed a Nintendo 64 for Mario Kart and Goldeneye drinking challenges. We also spent all Saturday afternoon making up an "American Gladiator"-inspired physical challenge contest involving a football in desperate need of a pump, an industrial size garbage can, and a pump action BB gun. We kept track of the rules by writing on a piece of cardboard from a discarded Pabst Blue Ribbon box. We may not remember the nonsensical rules in 10 years, but we'll never forget the guts we busted that afternoon.
Just remember: A good bachelor party is one in which no one ends up in the emergency room, but a great bachelor party is when unexpected friendships are made. A week after my own, I received an email from one of the guys asking for the email addresses of the others and suggested we should get the same crew together and make it an annual event. After the hangovers subside, that's the kind of stuff you want your friends to walk away with.