After a bachelor party, usually it's the groom who's making a serious, long-term commitment.
But after Michigan man Mitchel Craddock's September bachelor getaway in the Tennessee woods, his groomsmen also found themselves newly devoted to a crew of stray puppies — and their mother — found in the forest.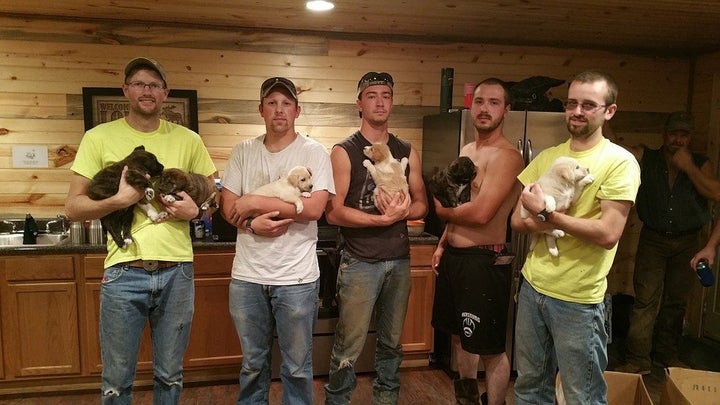 Craddock and his pals were cooking breakfast when a bedraggled, seemingly fearful dog showed up at the doorstep.
They gave her food and water so she kept hanging around the cabin, and they started calling the dog Annie, after Little Orphan Annie. They started to get even more concerned when they realized she had recently had puppies and noticed she kept running back to a certain spot near the forest.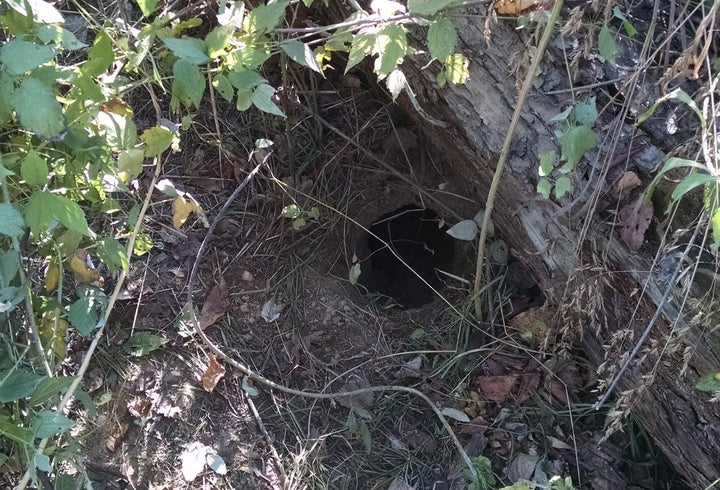 After checking it out, they found that Annie wasn't alone. In the woods was a den with seven puppies.
"We set each pup individually down in front of her, and she nuzzled their faces, and she checked out the pups, and to the person holding them, she gave the look of 'It's OK, I trust you,'" Craddock, whose wedding was Oct. 8, told ABC News.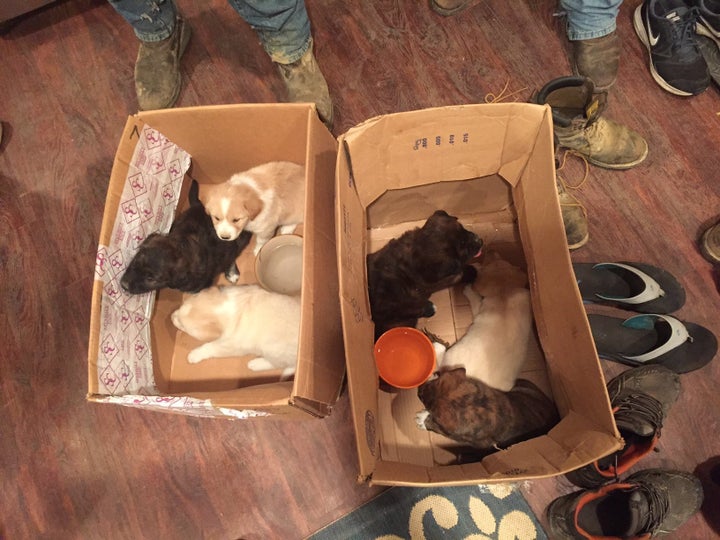 Trevor Jennings, one of the party attendees, told The Huffington Post in a Facebook message that Craddock kept one puppy and four of the groomsmen — including himself — kept one as well. The other puppies and the mother were adopted by relatives of the groom and the groomsmen.
"All puppies are in about a five mile radius of each other and still see each other most weekends," Jennings said.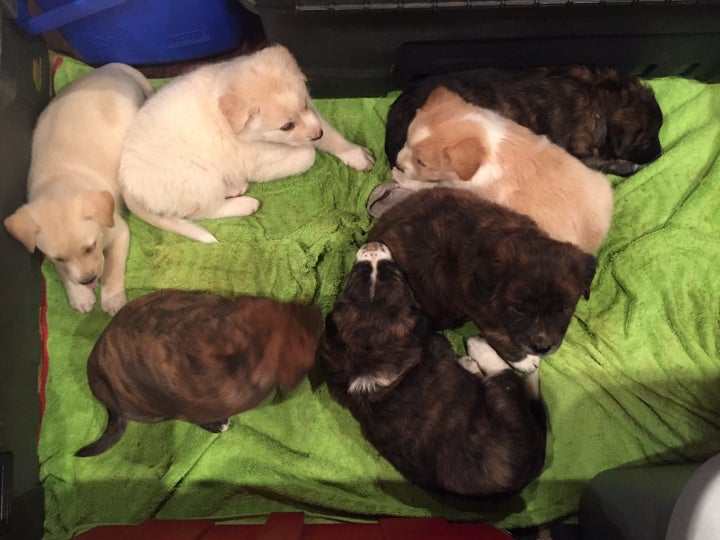 His puppy, now named Gunner, is doing well in his new home, where he loves to play with Jennings' other family dog.
"He is a very loyal dog even at such a young age," Jennings said. "He stays close to you when he is outside and always excited to see me.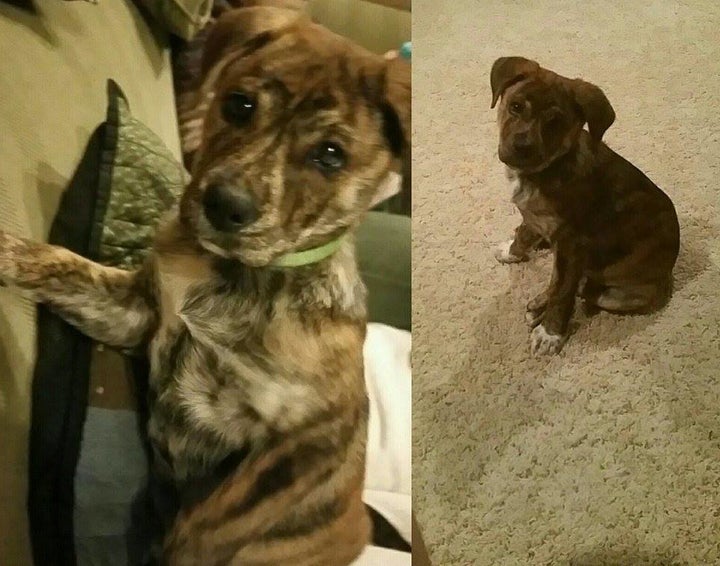 And the initially-skittish Annie — now living with Craddock's grandparents, along with one of her puppies — is much more comfortable now.
"She is very happy and well behaved and still likes to play with her puppies when she sees them."