After 18 seasons of "The Bachelor," and 10 seasons of "The Bachelorette," someone finally dropped the big sex bomb on the "After the Final Rose" special on Monday, July 28.

"The Bachelorette" star Andi Dorfman's runner-up, Nick Viall, made a statement that shocked viewers across the nation, calling out Dorfman for sleeping with him in the Fantasy Suite before sending him home. A heartbroken Viall came face-to-face with Dorfman: "Knowing how in love with you I was, if you weren't in love with me, I'm just not sure why you made love with me," he said.
"I really don't care for Nick that much. I think it was a classless move and very disrespectful, but I feel like she handled it with as much class as possible and that's all we're doing in this situation," Murray, who proposed to Dorfman during the finale, told HuffPost Live host Caitlyn Becker on July 29. "We really could care less about that -- that's so far in the past, it's crazy. I mean, we're so much in love."
Dorfman admitted that she really just wanted to "walk off the stage" after Viall's comment, but decided to be the bigger person.
"I just felt like, again, [it was] just kind of classless. That's supposed to be private and I don't know what purpose you're accomplishing by doing that. But you know, we're going to take the high road and I'm not going to let that overshadow the happiness," she said. "We get so bogged down so much [by] negativity or this dramatic thing and at the end of the day, I'm walking away happy with a fiance, with somebody that I love, and I don't really want anything to overshadow that."
As for Murray, he doesn't think he'll be buddy-buddy with Viall anytime soon.
"He always tried to be my friend and nobody really liked him that much ... and it came to the point where he was really trying to analyze stuff too much and trying to figure out the game and I didn't want to deal with it," Murray explained. "I was always just focused on me and Andi and really nobody else. And I developed a lot of great relationships along the way with a lot of the guys, but I'll never have a relationship with Nick, that's for sure."
Watch Andi Dorfman and Josh Murray's entire HuffPost Live segment:
Before You Go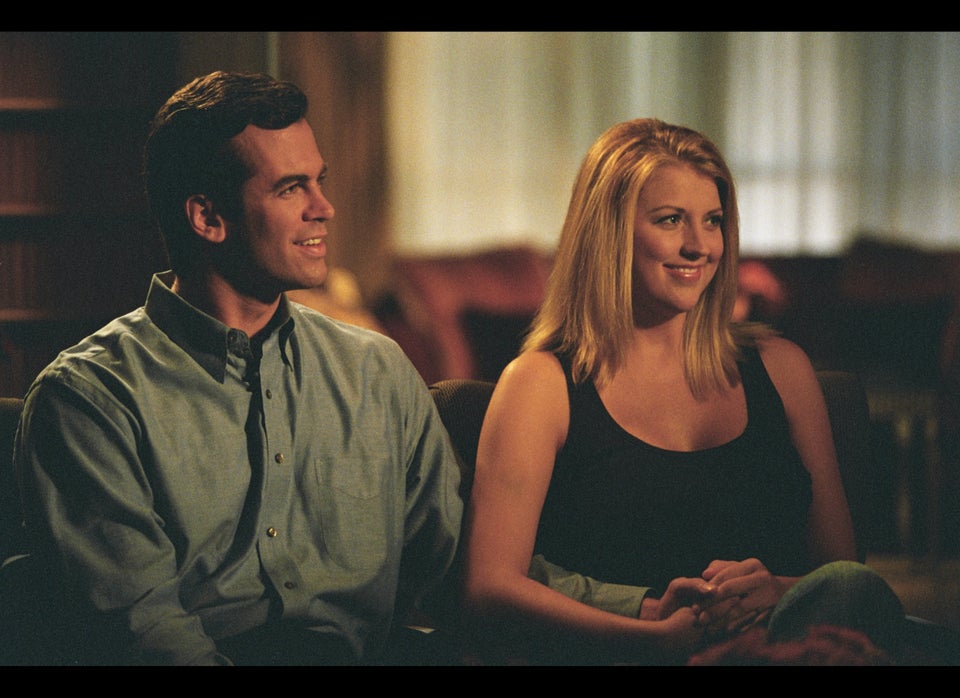 The Bachelors Of 'Bachelor' Past
Popular in the Community