They looked happy as can be after getting engaged on the finale of "The Bachelorette," but Becca Kufrin and her now-fiancé, Garrett Yrigoyen, have been the subjects of a more downcast conversation ever since news of his troubling Instagram activity made headlines before the Season 14 premiere in May.
Yrigoyen, a 29-year-old medical sales rep from Reno, Nevada, was caught having liked social media posts that mock trans people, undocumented immigrants, left-wing women and a survivor of the Parkland, Florida, high school shooting. He deleted his account (garrett_yrigs12) in May and created a different one, issuing an apology addressed "to those who I have hurt and offended."
His double-taps were discovered right as Kufrin, 28, was making her initial press rounds as the new star of the long-running ABC reality series. At the time, network representatives told reporters, myself included, not to ask about Yrigoyen in interviews with her ― a hint that he might make it pretty far in the competition for Kufrin's heart. And, well, he did, proposing with a Neil Lane ring on the shores of the Maldives during the finale this week.
Since then, Yrigoyen has joined her on a postseason media tour, facing inevitable questions about his not-so-great social media activity.
"I didn't mean to offend anybody. I apologize for that still," Yrigoyen told "Bachelorette" host Chris Harrison on the "After the Final Rose" special Monday night. "I didn't mean to hurt anybody's feelings or do anything like that. So I stand by everything that I posted in my apology [on Instagram], and I'm just trying to grow as a person, be a better person on a daily basis."
When I sat down with the couple on Build Series on Tuesday, they were bright and chipper until I asked how Yrigoyen has grown since the controversy. He discussed how "tough" it was to see his decisions affect not only his family but also Kufrin, who has openly supported Hillary Clinton and liberal causes like the Women's March.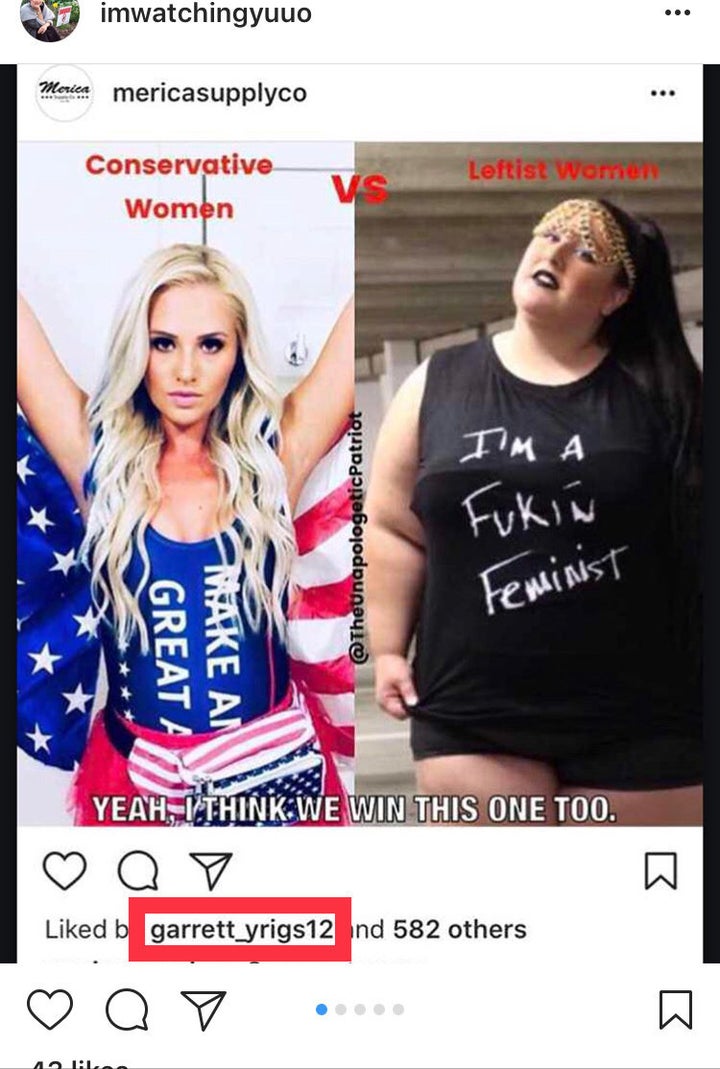 "The part that crushed me is I didn't realize the effect or the weight that a double-tap or like has on social media and how it can offend somebody or it can hurt their feelings," Yrigoyen said. "Just from growing and learning from that whole, I guess, experience is that I don't make that mistake again and I am more aware of what I am liking and supporting."
When pressed, Kufrin said she and Yrigoyen talked about their political and social views while dating on the show, so it came as a shock to learn about the conservative beliefs he expressed on Instagram.
"[I knew him] but it was still surprising. We had talked about things that were really important to me, like politically, religion, all of that. So for me to see that, it was tough at first," she said. "I don't condone those memes. But again, I know how bad he felt and he did not mean to offend anyone."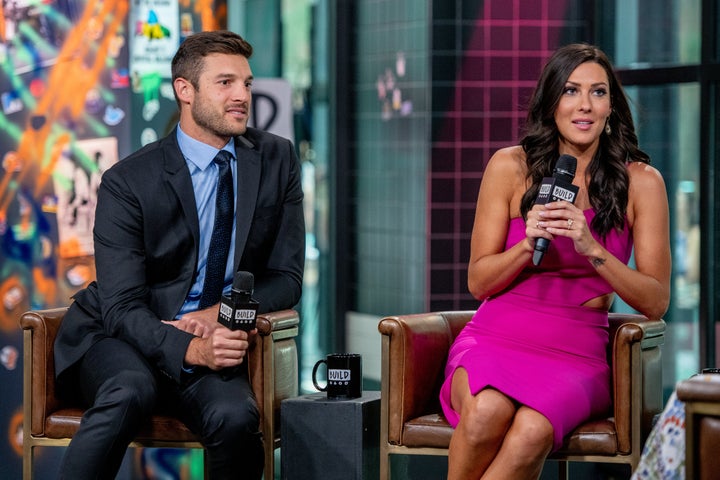 Kufrin also said it was difficult not to be able to support Yrigoyen when the news broke before the season premiere. She told ET at that point:
I can't fault on anyone for what they believe and who's to say that anyone is truly what they believe in if they just double tap. I can't speak to that because that's just not me. I am a strong woman and I do believe in certain things, but again, that's what's so great about our country — everyone is entitled to their own opinions.
Kufrin told me, "I'm very protective of my loved ones, so all I wanted to do was have his back, and I couldn't. I couldn't give away the ending. I could only say so much. And so I knew we would have this moment where we could address everything and hopefully put it to bed. His apology still stands, but it wasn't easy. It's something since right away we've had to talk about constantly and deal with."
"But again, he was very transparent since the beginning about it all, and I got to know him for him and who he truly is aside from social media, and at the end of the day, that's who I fell in love with, and he is a good man," she continued.
"I would much rather have somebody admit mistakes when they're wrong and say, 'Look, I'm not perfect, but I never want to do that again, and I want to move forward from this,' and hope that that sticks," Kufrin added. "So I can only ask that people would allow him the chance to do that."
Watch the full Build Series interview with Becca Kufrin and Garrett Yrigoyen below.
Popular in the Community