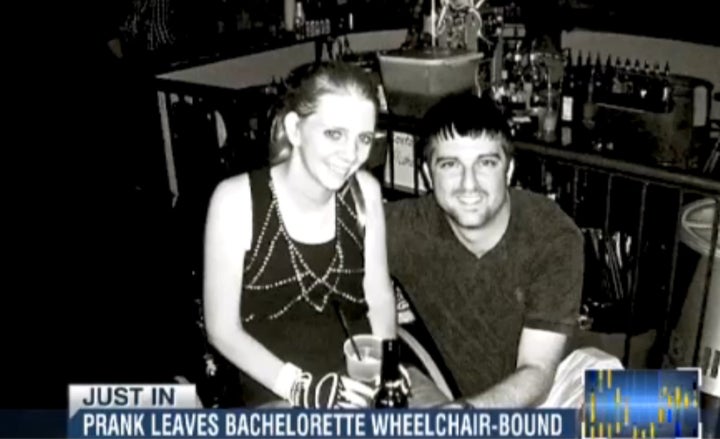 Bride-to-be Rachelle Friedman was celebrating at her bachelorette party with her closest friends when a playful prank changed her life.
When her best friend jokingly pushed her into a pool, Friedman broke her neck and was paralyzed. Her wedding, and her life, was temporarily put on hold.
Now, as her health improves and she gets accustomed to life in a wheelchair, she and her fiance, Chris Chapman, are looking forward to their marriage once again. But their wedded bliss is still on hold because of insurance complications from her injury, CNN reports.
Friedman put off the wedding until she and Chapman can figure out medical coverage. If they marry now, she may not qualify for Medicaid, they said. Chapman says they are still tallying medical expenses, which included between $1,200 and $1,600 a day for a hospital room during her stay over the summer.
Though Friedman has some insurance coverage and government help to pay for her injuries, she and her fiance are struggling to pay down her medical bills. Until they can sort out expenses, their wedding is on hold.
To leave a message for Friedman or to make a donation to help her get closer to the wedding of her dreams, visit CaringBridge.org:
Popular in the Community