UPDATE: Aug. 6 ― On Monday night, Garrett Yrigoyen, was awarded the final rose and proposed to Becca Kufrin on the season finale of "The Bachelorette." The engaged couple briefly addressed Yrigoyen's Instagram controversy during a live interview with host Chris Harrison following the airing of the proposal.
Yrigoyen told Harrison that he stood by his apology, which he published on Instagram in June, in which he said, in part, "I never realized the power behind a mindless double tap on Instagram and how it bears so much weight on people's lives. I did not mean harm by any of it."
Garrett Yrigoyen, one of 28 cast members on Becca Kufrin's season of "The Bachelorette," appears to have a history of liking social media posts that mock trans people, undocumented immigrants, left-wing women and one Parkland, Florida, high school student.
During the season's premiere episode, Kufrin, clad in radiant white, stood at the end of a gleaming, wet driveway and greeted her suitors.
Toward the end of the night, she awarded the first impression rose to the man who most caught her fancy: Garrett, a 29-year-old square-jawed medical sales rep. "Since he pulled up in that minivan, I was smitten with him," Kufrin told the camera. "I'm the luckiest guy in the world right now," said Yrigoyen, grinning widely. The start of a televised fairy tale indeed.
In the olden days of "The Bachelorette," the lead and the audience would be equally ignorant about the seemingly charming man they'd just met. But now we have Twitter, Facebook and Instagram, and while at this stage in the show Becca still doesn't have access to her bachelors' social media accounts, viewers do.
Before the show even premiered, some fans had begun to dig up unsettling activity on the first-night favorite.
Yrigoyen's Instagram account, made private on May 24 and then deleted, appears to have liked numerous posts from right-wing pages, including that of conservative personality Tomi Lahren and a clothing company called Merica Supply Co. These "likes" were first captured via screenshots and posted on an anonymous (now private) Instagram account @imwatchingyuuo on Wednesday afternoon. (Yrigoyen now appears to be back on Instagram under a different handle, according to Reality Steve.)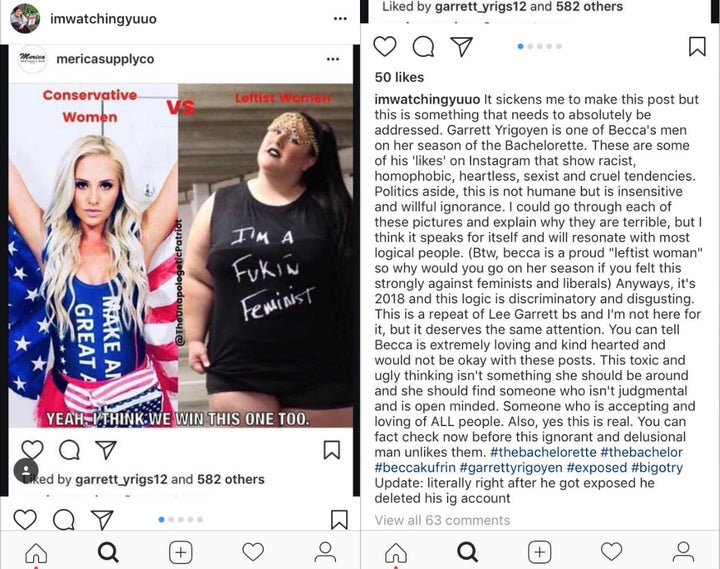 HuffPost independently found other posts that Yrigoyen's account had liked from the same Merica Supply Co. Instagram page.
Kufrin has openly supported Hillary Clinton and left-wing causes like the Women's March, but a coupling of ideologically opposed people is neither concerning nor surprising. However, many of the posts Yrigoyen liked, captured in screenshots by HuffPost and Internet users, went far beyond simply endorsing conservative ideology.
On the Merica Supply Co. page, he consistently liked memes that mocked feminists and transgender people and made light of violence against undocumented immigrants. One image his account liked appears to ridicule "leftist women" for being fat; another jokes about U.S. military addressing undocumented immigration by throwing small children over the border wall.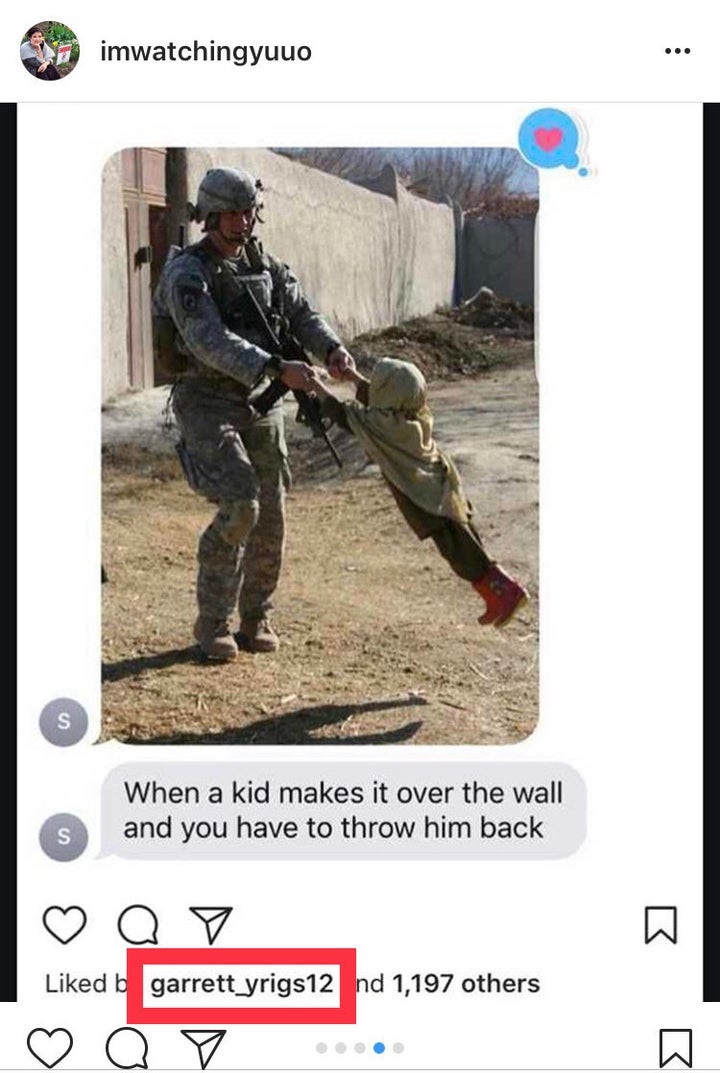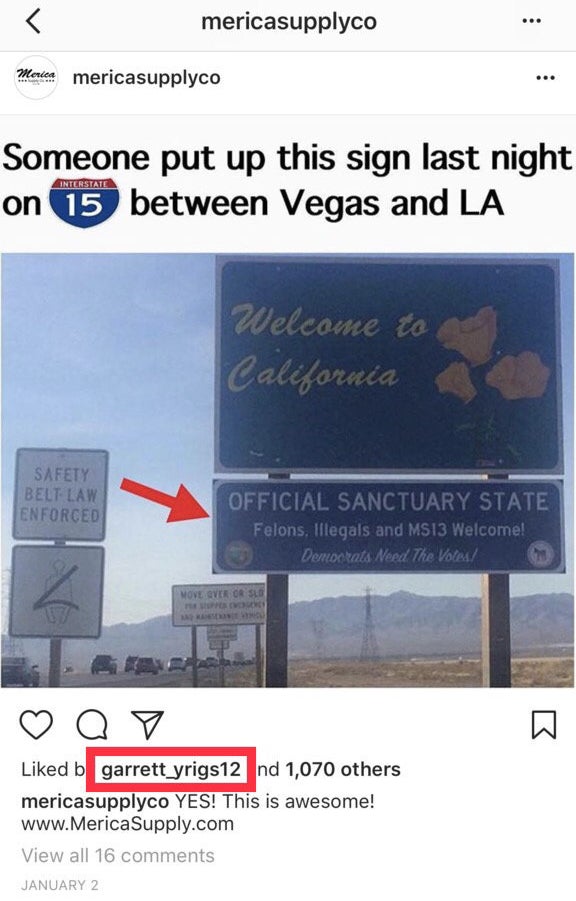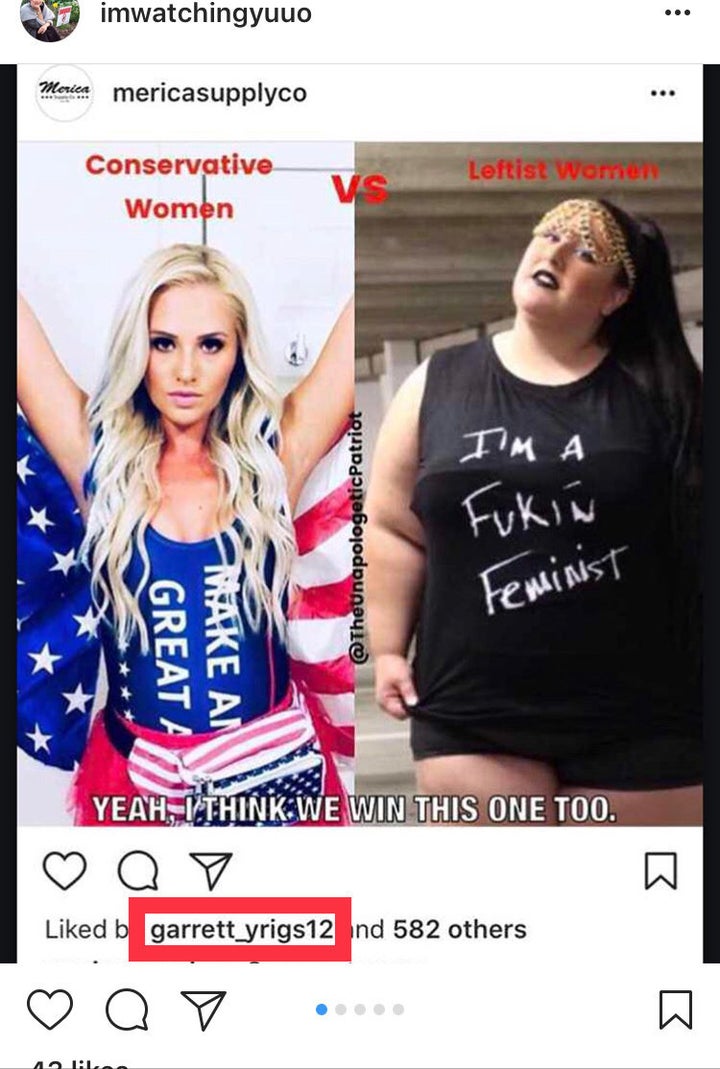 Trans and genderqueer people are frequent targets of the posts Yrigoyen appears to endorse. His account liked multiple memes mocking people who identify as other than their assigned gender at birth: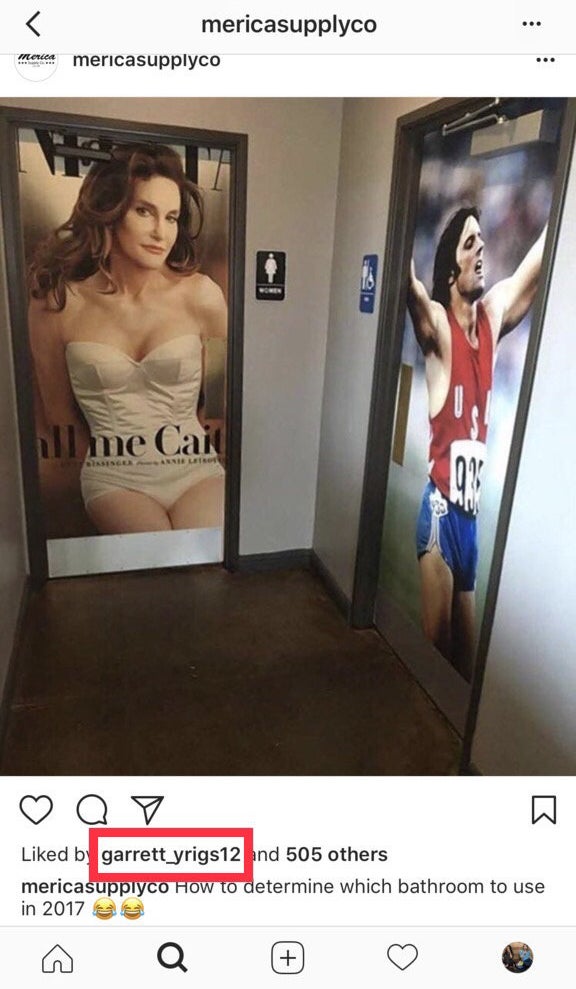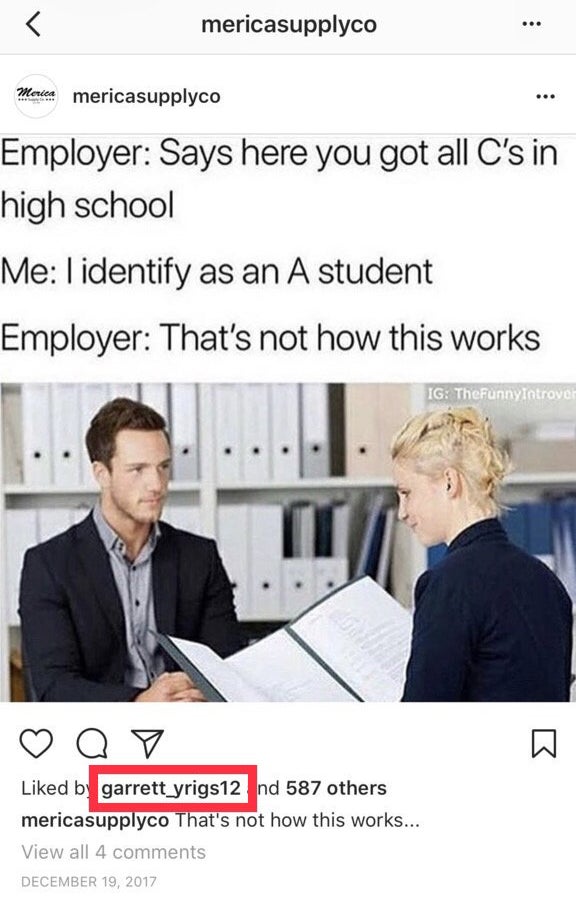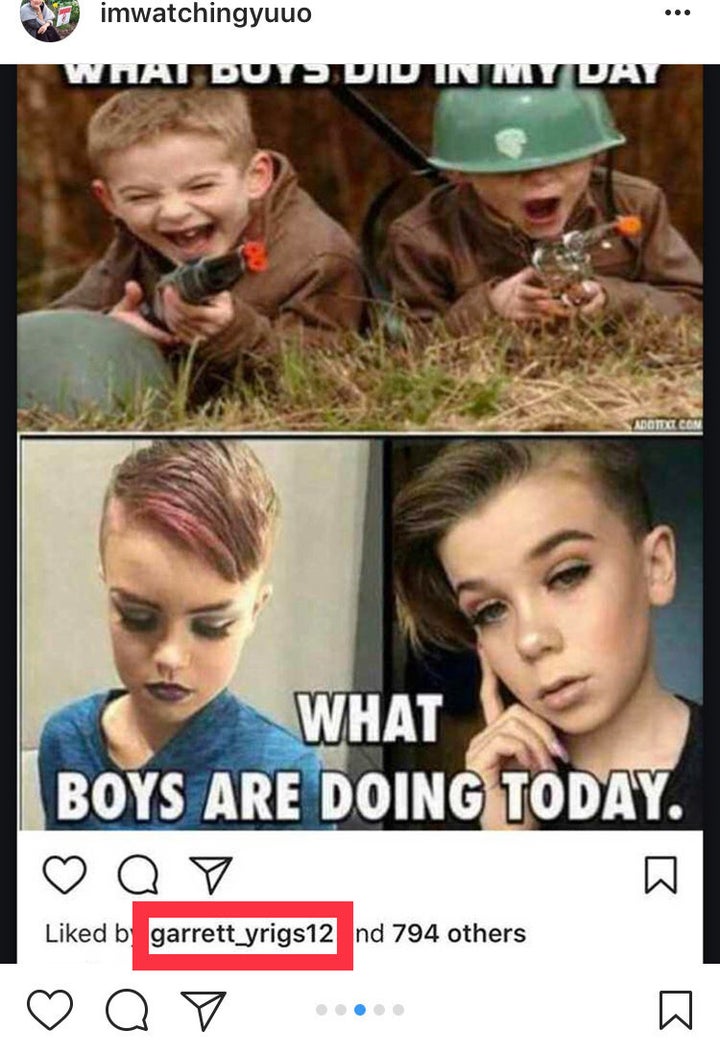 Another post liked by Yrigoyen and originally posted on an account named @the4thamerican, claimed David Hogg, a student activist who survived the Feb. 14 shooting at Marjorie Stoneman Douglas High School in Parkland, Florida, is a crisis actor.
This claim, which has been thoroughly debunked by sources including Snopes, is of a piece with the wave of right-wing conspiracy theory campaigns surrounding recent mass shootings. These campaigns typically claim that the shootings never happened, but were "false flag" operations staged to gin up support for gun control.
ABC declined to comment. HuffPost also reached out to a representative for Warner Brothers, which produces the series, and Yrigoyen but did not hear back by time of publication.
This article has been updated with Yrigoyen winning the show.
Do people love "The Bachelor," "The Bachelorette" and "Bachelor in Paradise," or do they love to hate these shows? It's unclear. But at "Here to Make Friends," we both love and love to hate them — and we love to snarkily dissect each episode in vivid detail. Podcast edited by Nick Offenberg.