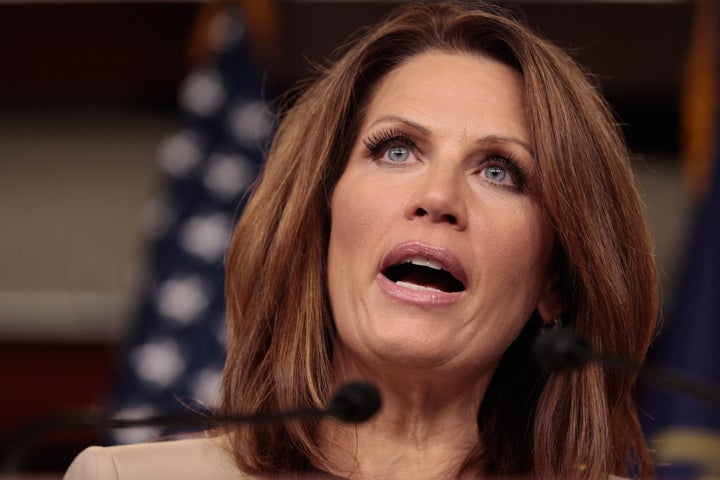 Michele Bachmann's presidential campaign may have hit some recent bumps, but at least one part of her is doing well.
Bachmann-Eyezed, an app that adds her signature stare to any photo, is now available for iPhones and iPads. Just pick a photo, place the tracer over the general ocular region and the app will replace your eyes with hers. Voila, instant Bachmann!
"Michele Bachmann's intensity is galvanizing voters in Iowa right now and Newsweek's cover captures that," she tweeted.
The app also allows users to save the pic for easy sharing. For even more updates, follow Bachmann-eyezed on Twitter.
Here's a preview of the app, courtesy of the App Store: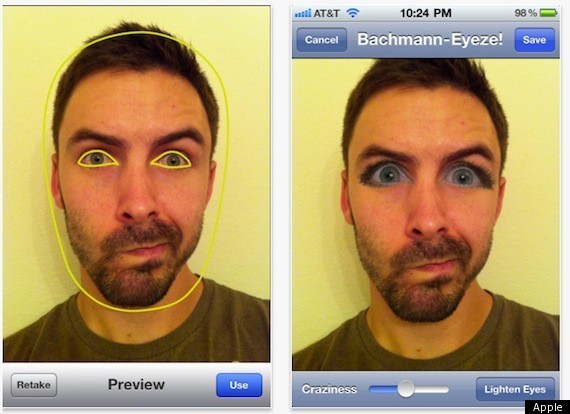 Related
Popular in the Community