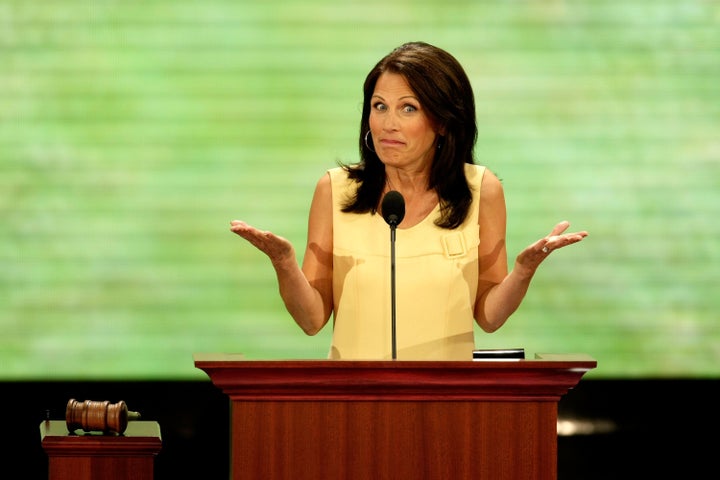 WASHINGTON -- House Budget Chairman Paul Ryan (R-Wisc.) will be offering the formal Republican response to President Barack Obama's State of the Union address Tuesday night.
But for those conservatives who want more of a tea-flavored rebuttal, fret not: Rep. Michele Bachmann (R-Minn.) will be giving her two cents, as well.
The Minnesota Republican's office confirmed to The Huffington Post that she intends to broadcast a prerecorded message through the Tea Party Express website once Obama is done speaking.
"She will be doing it," a Bachmann spokesman said. "We don't know all the details. But it is something that the Tea Party Express will record."
The news -- which is undoubtedly as welcomed by progressives as it is by conservatives -- was announced through the Tea Party Express email list earlier in the day:
Congresswoman Michele Bachmann has confirmed with us that she will broadcast her response to Barack Obama's State Of The Union address this Tuesday. You'll be able to watch her rebut Obama via her address which will be broadcast on our website: www.TeaPartyExpress.org
Popular in the Community