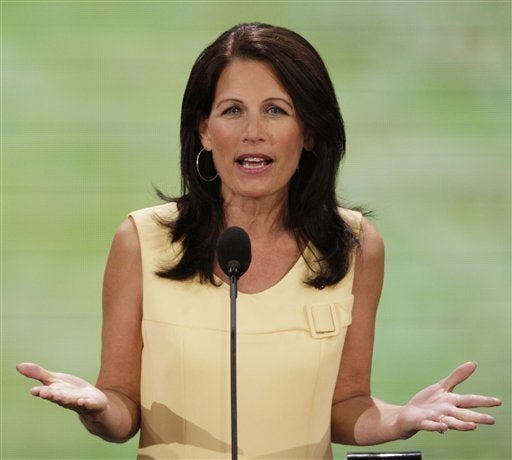 Here's some good news for Republican voters in Minnesota's Sixth District. There is absolutely no need for any of you to cast your vote for incumbent Representative Michelle Bachmann, who is an embarrassment to herself and the people of Minnesota, with her awfulness.
Thank you for your support in helping me lead the charge in Minnesota's 6th Congressional District against the destructive neocon ideology that has mired the United States in an unnecessary war in Iraq at a cost of thousands of American lives, hundreds of billions in taxpayer dollars, and untold damage to the international stature of the United States of America.

And, as if incumbent Rep. Michele Bachmann's enthusiastic support for these policies is not damaging enough, she now appears to be calling for a witch hunt to "find out [which members of Congress] are pro-America or anti-America." We cannot tolerate this festering brand of neo-McCarthyism in our midst.
Immelman's decision comes on the heels of the news that Bachmann's idiocy led to a gigantic fundraising boost for her Democratic opponent, El Tinklenberg, who raised $438,000 in twenty-four hours. Hopefully, one of these gentlemen shall succeed in removing this Hydatid cyst from the American Legislature.
Popular in the Community