Most gym sessions are spent tightening and toning the areas we consider the most noticeable -- butt, stomach, legs. But here's a secret all top trainers know: Strong back muscles are not only key for an overall defined look, but they're your best defense against pain, injury and poor posture for years to come.
These six classic strength moves target all of the muscles in your upper body to help you sculpt a strong, sexy back and shoulders.
How It Works: Three or four days a week, do one set of each exercise back to back, with little or no rest in between moves. After the last exercise, rest one to two minutes, then repeat the full circuit two more times.
You'll Need: A pair of two- to three-pound dumbbells, a pair of 15- to 25-pound dumbbells, a resistance band and a pull-up bar or Life Fitness Machine.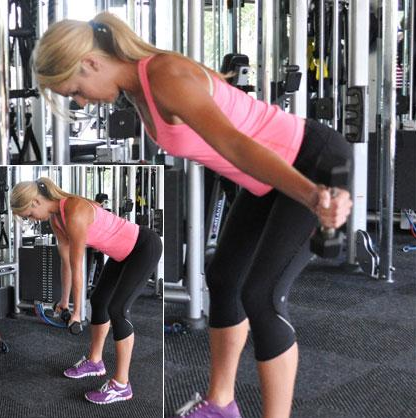 6 Moves To Blast Annoying Bra Bulge
Related