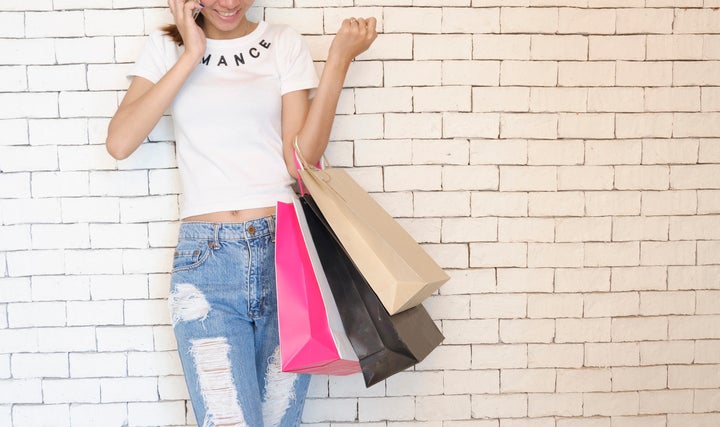 Set aside your cleavage-bearing, butt-flattering clothes for a minute. This summer's style trends are shifting attention to some new regions. Summer has always been a time for showing skin, but the question of what skin to show has attracted answers that get more and more interesting every year – and have made looking sexy so much easier. Your days of finding the perfect low-cut top or high-waisted jean shorts are over. Here are some other ways to highlight what your mama gave you this summer.
THE THIGHS - High-Cut Swimwear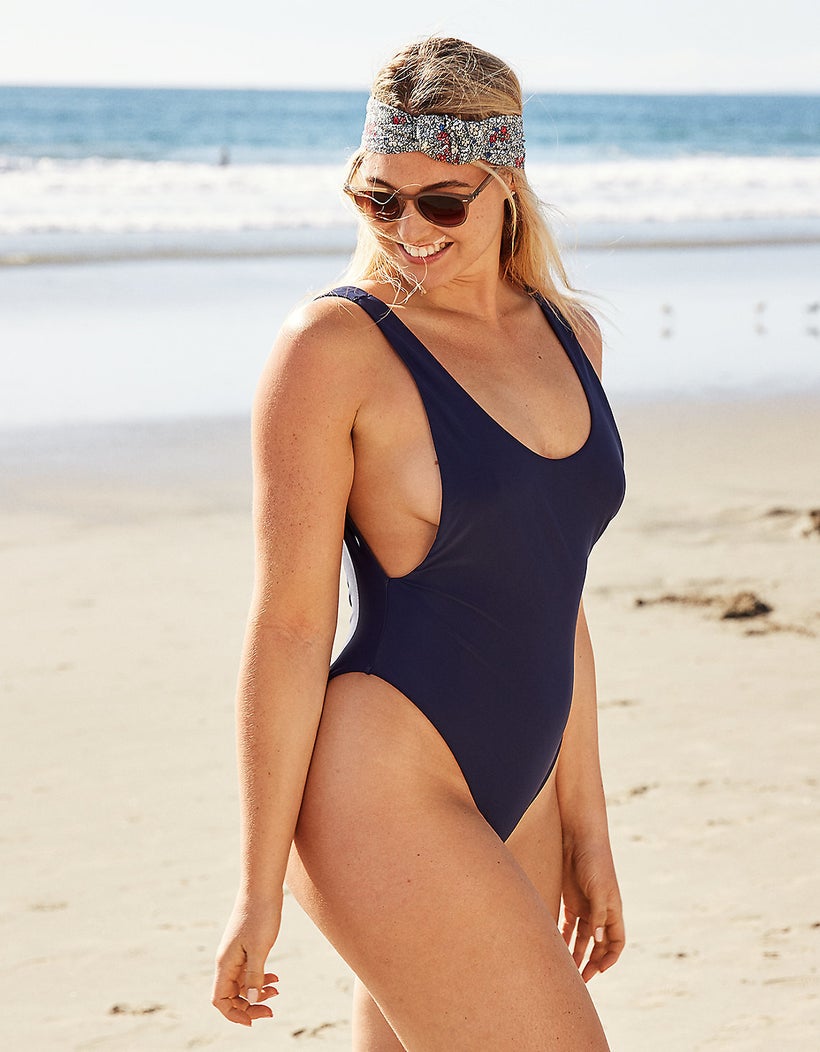 If there was one thing we could bring back from the '80s, the high-cut swimsuit would be a close second (Uncle Jesse would been first). Thighs have never gotten much love, with the dangerous popularity of the "thigh gap" and the demeaning phrase "thunder thighs." The beauty in the high-cut swimsuit, however, is that it's not about the space between your thighs or the lack thereof. It's not about the stretch marks on your thighs either. It's about the slight curviness thighs add to all bodies. High-cut swimsuits have accentuated this curve on anyone that puts one on. Now, if only they could stop going out of stock so fast...
THE BACK – Bodysuits, Cut-out Dresses, Open-Back Tops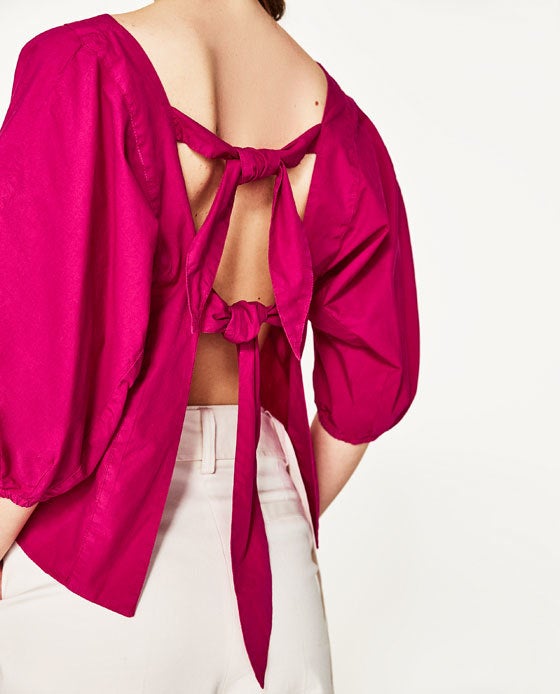 Move over booty; looking good from behind just got a new meaning. The open-back and low-back style trends are great because you're showing skin in a way that's not really risky. While low-cut shirts leave room for uncomfortable nip slips and high-waist shorts can make you feel like you're showing too much booty, you can never really go wrong with too much back. Plus, it's great for outdoor days, when you don't want a cloth on your back anyway. Bodysuits with low-back cuts have been getting a lot more love, having previously been shunned by those with an active bladder. Cut-out dresses have always been around, but thanks to love for the back, they're not going away either. Then there's the open-back top, not as popular as bodysuits or cutout dresses but certainly trending at the moment. They're business in the front, and a party in the back (the 80s references end here, I promise).
THE NECK – Chokers, Choker Tops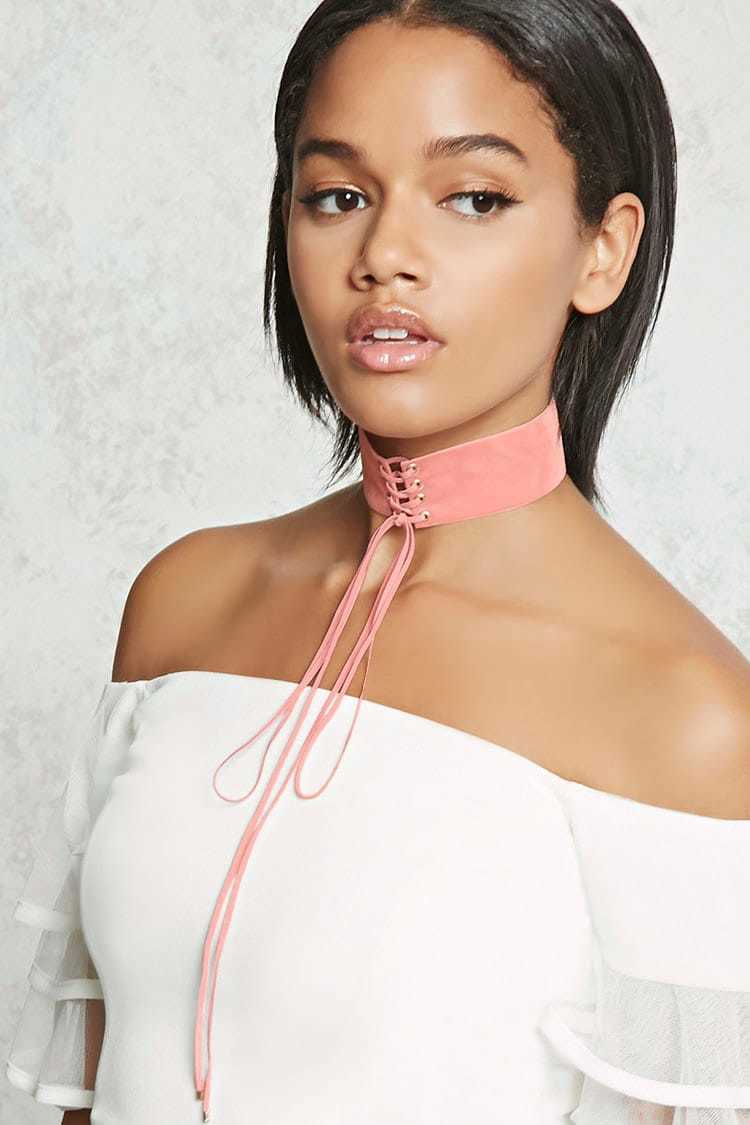 In all sincerity, I thought the choker trend would disappear by summer. However, it looks like people's necks are getting lonely without their beloved constrictors, and the trend has hung on. Lucky for us, it's not a waste of money. The neck has always fallen second place to the nearby jawline, whose sharpness has always been drooled over, whether on men or women. However, chokers accentuate the neck, helping to elongate it and create the illusion of good posture.
THE SHOULDERS – Bardot Tops, Bardot Dresses, Bardot Rompers, Cut-out Tops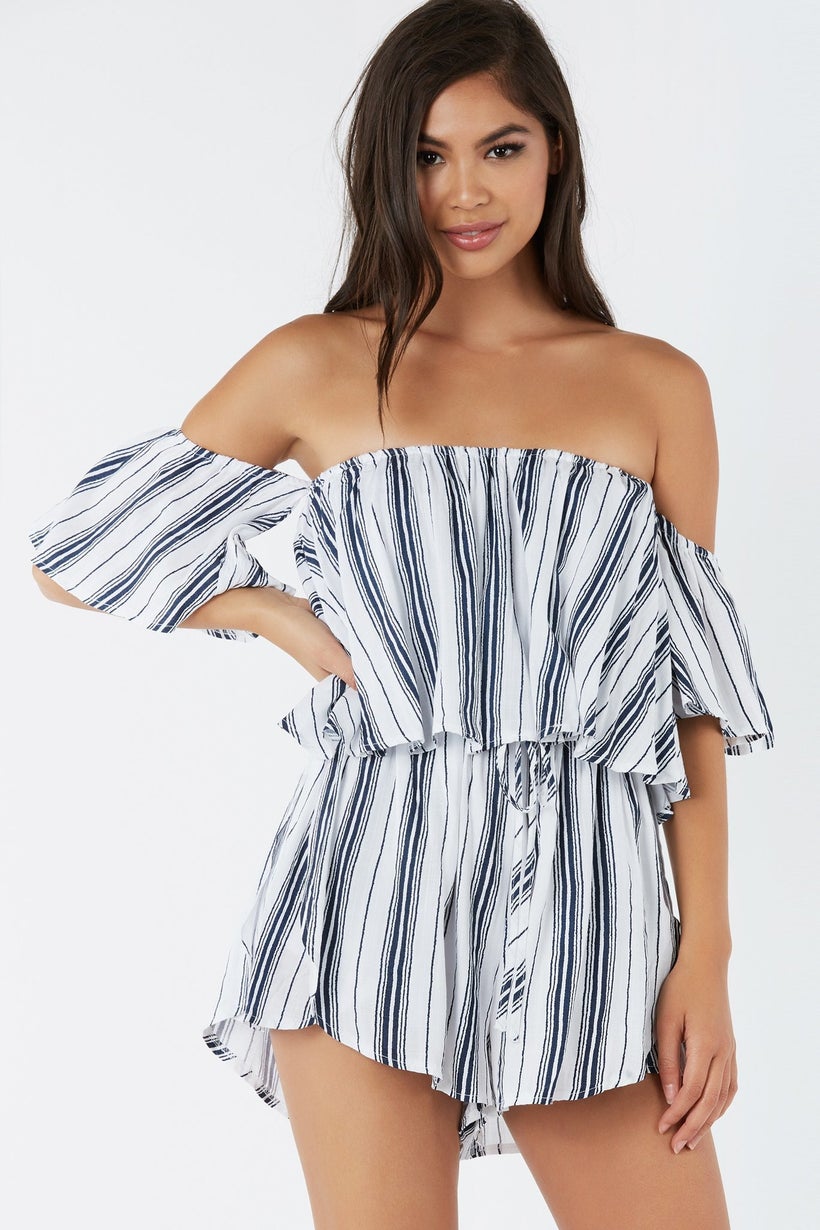 It seems you can't go shopping anymore without seeing one – or buying one. Still, Bardot tops are trending for a good reason. Their job isn't to flatten your stomach, thin your frame, or any other stereotypical "sexifying" moves. Instead, they draw attention to a place that's often exposed but is never highlighted the way it should be: the shoulders. Unlike chokers, which create the illusion of posture, Bardot tops actually improve your posture, since their style requires that you don't slouch too much, otherwise the sleeves will go from off the shoulder to on. The only thing we ask from these bad boys is that someone find a way to bring them into fall and winter.
THE ARMS – Pleated Sleeve Tops/Dresses, Frill Sleeve Tops/Dresses, Flared Sleeve Tops/Dresses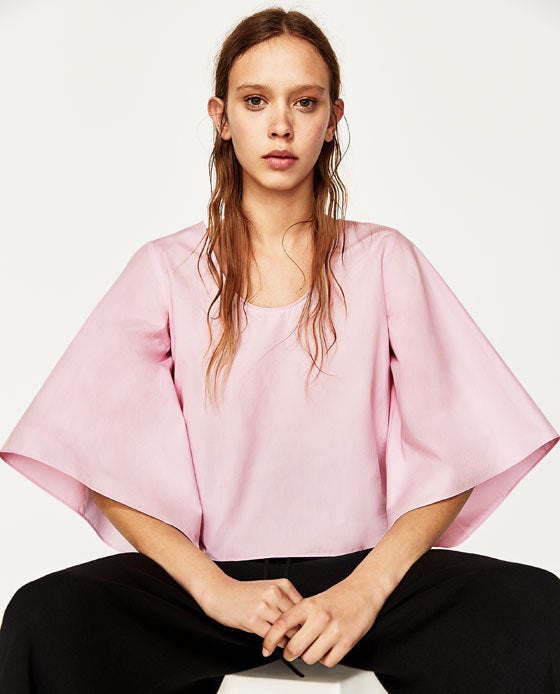 That frilly sleeve trend has to be accentuating something, right? Well, it's the arms. Arms aren't just sexy once they're bared. Fun sleeve trends have revealed the sexiness in the simple movement of the arms as you walk. Drawing on the popularity of fabric movement on the runway, and old school trends like the layered skirt, the attractiveness of movement has finally made its way back into retail stores. This trend translates pretty well too. You can take these kinds of tops from the workplace to dinner and even to a night out.
It's not a woman's job to dress "sexy," but it sure feels good when you can do so without trying. Style has come a long way since the days where sexy simply meant "look at my butt" or "look at my boobs." With these trends, "sexy" is attainable, versatile, and affordable.
REAL LIFE. REAL NEWS. REAL VOICES.
Help us tell more of the stories that matter from voices that too often remain unheard.
This post was published on the now-closed HuffPost Contributor platform. Contributors control their own work and posted freely to our site. If you need to flag this entry as abusive,
send us an email
.