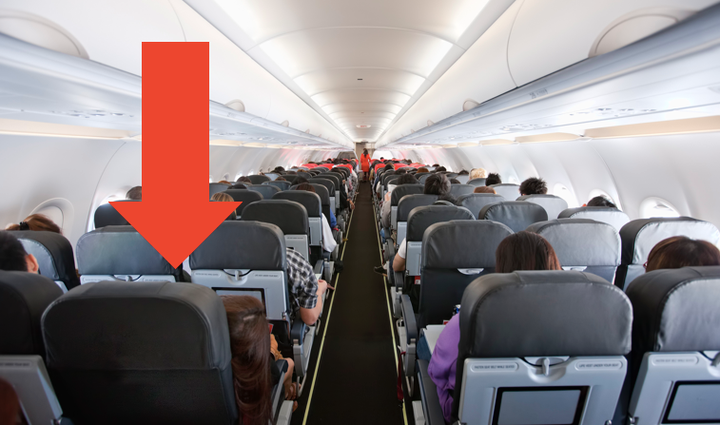 The reason is simple: We like to avoid responding to call bells from the front of the plane because answering one means potentially flaunting whatever item the passenger has requested to everyone else along the way. This can cause a problem since planes often don't have enough extra vodka, pillows, earplugs, and toothbrushes, or the time on shorter flights to deviate from the service schedule. For passengers sitting near the back of the plane, however, it's much easier to slip in that second mini bottle of wine.
We checked in with other flight attendants, and they agreed the back is where it's at.
"We hate when passengers ring their call button, because then everyone else sees you and suddenly wants something too," said a flight attendant for a U.S. airline, who asked not to be identified because the company has not authorized them to speak with the media. "But when I'm working in the back, the person in the last row can turn around and kindly ask for another drink, and I have no problem handing it off to them because I'm right there."
Jay Robert, a flight attendant and founder of Fly Guy, said the camaraderie tends to be better there, too.
"Another reason we give better service at the back is if there are empty seats, that's where they will be. When a part of the cabin isn't full, we will tend to be more relaxed and more likely to have fun with the few passengers sitting there," he told HuffPost.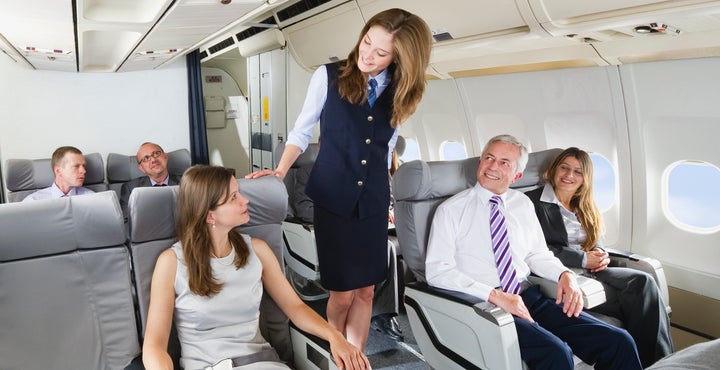 "Board the plane with a big smile and just say 'hello how are you' to the cabin crew." ―Claude Blanco, former Air France flight attendant
"Listen and pay attention to the safety instructions." ―Mary Golde
"Be respectful and please take your headphones off when spoken to." ―Siouxz Wilson
″[Have] a nice, but fairly brief, chat in the galley. Come introduce yourself, tell me about your plans, make a joke. I guarantee as we chat I'll offer you snacks and learn your drink of choice (which more will follow)." ―Guy Cox
"Look up from your electronic device during the service. Crew can only give outstanding service if you can hear and see them." ―Molly Mel, former Pan Am flight attendant
"Look at me when we speak. It's kind, courteous and can even create trust. Not to mention I'll likely be able to get your drink order right the first time." ―Tina Troyanek, flight attendant with a major carrier
"My name badge is there, use it. I hear my name, you're getting drinks." ―Shane Seery
Before You Go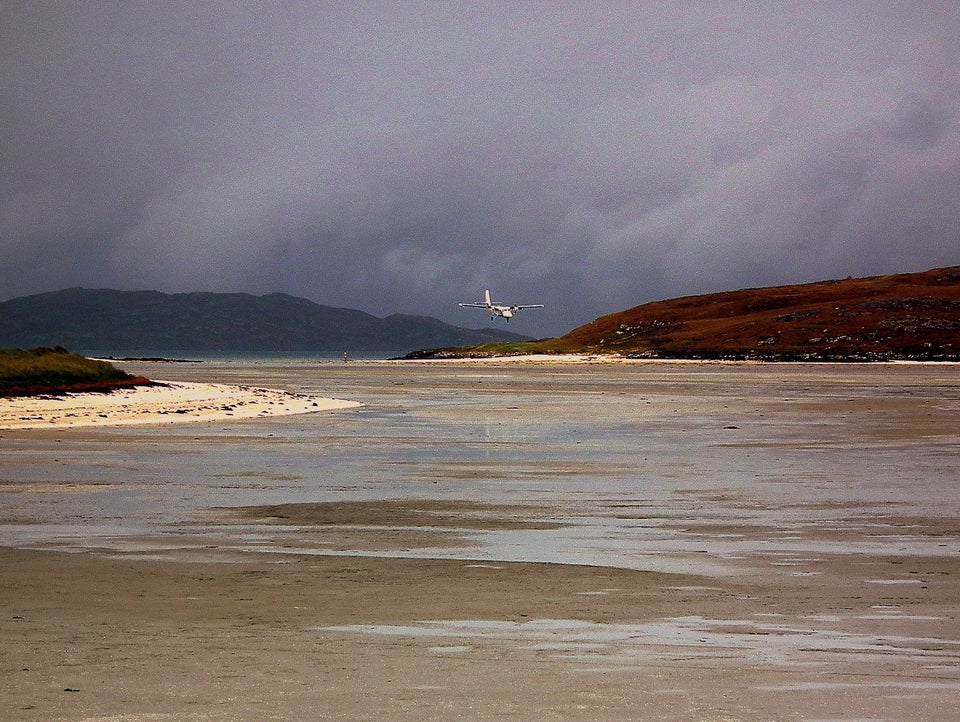 Most Scenic Airports