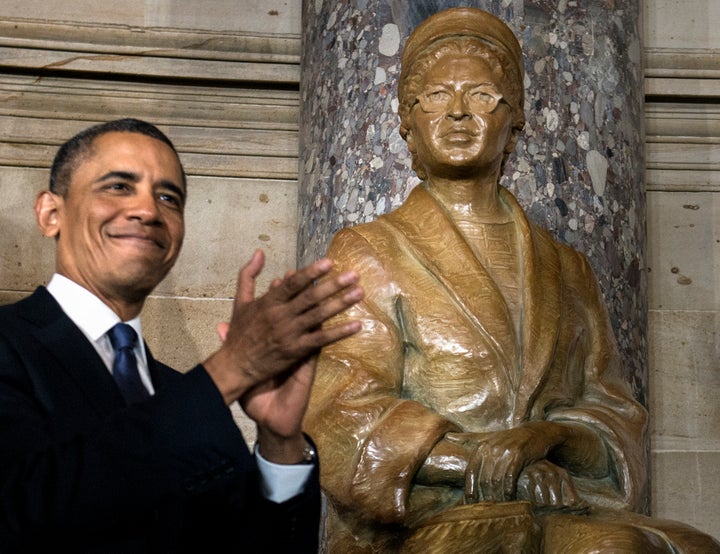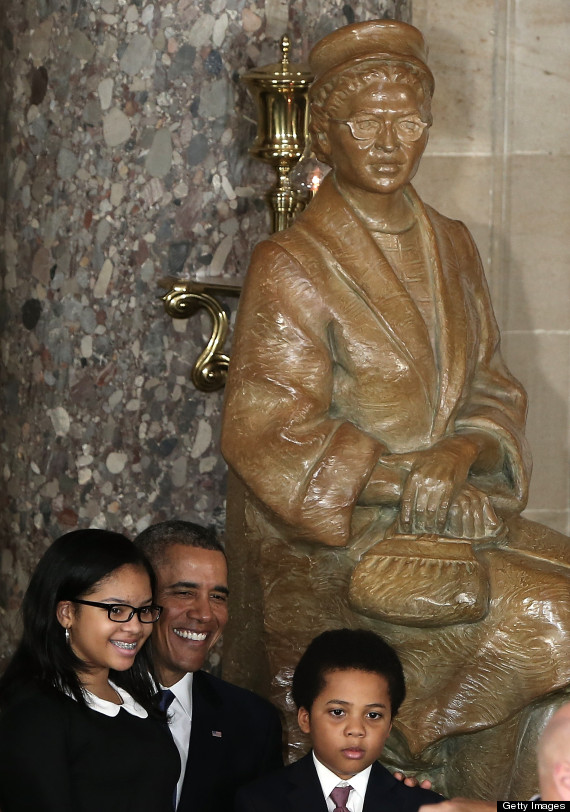 Photo Credit: Getty Images
As a member of the National Council on the Arts, the advisory board to the National Endowment for the Arts, I was pleased to read about the recent unveiling of the Rosa Parks statue in the U.S. Capitol Building's National Statuary Hall. Although work on the statue began before my Presidential appointment to the National Endowment for the Arts, I am glad to celebrate the National Endowment for the Arts' valuable service to Congress and the nation and to salute my colleagues who made it possible.
The House Black Caucus introduced legistation to commission a Rosa Parks statue for the US Capitol. It was signed into law by then President George W. Bush. It was the first statue for the U.S. Capitol commissioned by Congress since the 1870s. (Statues are commissioned by states which pay for them).
As there was no "modern" precedent for selecting the artist, Dana Gioia, then-Chairman of the National Endowment for the Arts, was asked if the agency could assist with the selection. As Congress prohibits the National Endowment for the Arts from giving grants to artists, they announced a design competition for the statue -- in partnership with the Joint Committee on the Library and the Office of the Architect of the Capitol --to select the top artists and then let Congress make the final selection and handle contract with the artist and payment. The Chrysler Foundation provided $100,000 to support the administration in the competition. The statue was unveiled last month in Washington D.C. -- a fitting tribute to a courageous woman, made possible by good people working together.
REAL LIFE. REAL NEWS. REAL VOICES.
Help us tell more of the stories that matter from voices that too often remain unheard.