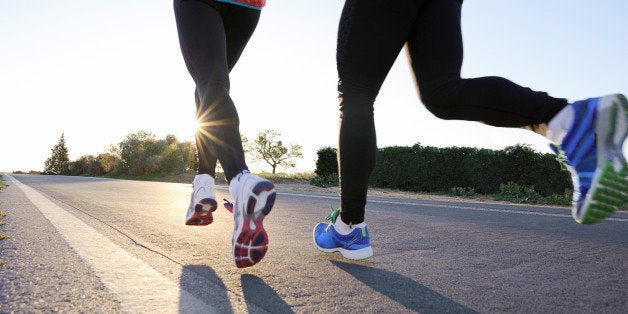 You want to take care of your health. But with the sheer volume of information out there, sometimes it's hard to know what to do. It's natural to wonder, "How much sugar is too much sugar? Should I give up my daily coffee? How many steps do I really need?"
As a doctor, I know that the research you hear in the media often gives you just one piece of a much larger puzzle. But as consumers, it's tough to know how to incorporate that information into your life. Here's my hint: Don't worry about it too much.
The science is always evolving, but some things never change. For this year's National Women's Health Week, we get back to basics. Follow these simple steps, adapting them to your age and abilities, and you'll be on your way:
Pay attention to what you eat. Simplify healthy eating with a few general rules: The healthiest foods don't come in wrappers, so focus on foods like vegetables, fruits, whole grains, and lean protein. Put variety and lots of colors on your plate. Choose whole fruit over juice, skip the sugary sodas, and save sweets for occasions. Another basic: Try to eat at a table--not in front of a TV--at regular meal times with the people you love.
Move it! Kick the sedentary lifestyle that sets the stage for weight gain and major health problems. It's okay if you don't go to a gym. Think of ways to get moving that work with your lifestyle. Increase your steps by walking from your workplace to appointments, taking the stairs instead of the elevator, and parking farther away from the store entrance. Team up with a neighbor or friend to walk, run, or bike several days a week. Rev up your endorphins with a dance class. Whatever you do, make sure you get 30 minutes of physical activity most days.
Offload some stress. How you feel has a big impact on your health. While modest levels of stress are a part of everyday life, long-term stress can raise your risk of depression and anxiety, obesity, heart disease, and many other health problems. Research suggests women are more likely to feel the physical effects of stress than men; hence, we need to manage it in positive ways. One simple way? Get a good night's sleep--seven to eight hours, whenever you can.
I have been a poor sleeper all of my adult life. Recently, I've made changes to help me get a better, longer night's sleep because it was affecting my health. Bedtime is now earlier, and I'm consciously choosing a routine that helps me wind down instead of keeping me awake. Bedtime and screen time don't mix, so I avoid checking email and Facebook right before I go to bed. Now I read a book instead. The increased sleep I'm getting makes me more resilient and better able to handle what life throws at me.
Make smart decisions. Making intelligent decisions tells the world that you're a woman in charge. Put on your seatbelt and put down your phone when driving. Wear your helmet every time you get on a bike. Practice safe sex. Stop smoking--or better yet, don't start. Even seemingly small decisions can make a big impact on your health.
Popular in the Community