 Geraldine Johnson, 64, was an education success story: She went back to college in her early 50s and earned both a bachelor's and master's degree in a career she loved, social work. A disabled Air Force veteran, she used military service benefits to fund her bachelor's degree, and borrowed $60,000 for her master's. She said she wasn't worried about her debt.
"When I was in school, the big hype was when you get a graduate degree you could walk into any agency and automatically get $50,000 [starting salary]," Johnson said.
Today she is unemployed and living on $1,043 in Social Security benefits each month. Payments on her loans, which are currently in deferral, begin in December, when she turns 65. "That's $400 out of my Social Security," Johnson said. "That'll leave me with nothing."
If you are thinking about getting a degree to advance your job prospects, be forewarned: A new study by the Apollo Research Institute, the research arm of the for-profit education firm, shows more than half of adult students, those 25 and older, are likely to drop out and not graduate from a four-year college. For baby boomers, their biggest concerns were cost, the ability to do the coursework and time away from family and friends, the survey found.
But does it pay? A separate study by Apollo found that adult students who hold a job while enrolled earn on average a 22 percent return on their tuition dollars. The return is significantly higher for certain degrees like engineering (53 percent), IT (49 percent), business (43 percent) and nursing (36 percent).
But financial experts say that many people are in situations like Johnson's. They have to take out loans to pay for their degrees, which take time away from paid work. Moreover, baby boomers typically shoulder more responsibilities, such as paying off a mortgage, saving for retirement and saving for their children's education.
Someone who is over the age of 50 should consider how much time they have to repay their loan," said Mark Kantrowitz, publisher of the college-information websites Fastweb.com and Finaid.org. "Not only will you be paying that debt, but you also need to be saving for retirement. Most people save [an average of] 7 to 8 percent [of gross income] for retirement, but it should really be double that. It puts that much more pressure on a family budget."
Doug Flynn, financial advisor with Flynn Zito Capital Management in New York, agreed that really thinking about the cost versus the benefit of furthering your education is crucial to financial health. "Your working life may be another 10 years," he said. "How do you know by the time you're going to finish this degree that the experience will more than justify this expense?"
Johnson had expected the investment to pay off. She joined the Air Force when she was 26 and served for 15 years before leaving in 1990. She had done some psychology and mental health coursework over the years, but didn't have a degree. After leaving the service, she worked at a call center in Iowa for $7 to $8 an hour. "Everyone there had a degree. If you want to be considered for anything, you had to," she said. "I didn't want to spend my whole life in a call center."
Johnson finished her bachelor's at the University of Iowa in 2000, and her master's at St. Ambrose University in Davenport, Iowa in 2002. But Johnson never achieved her anticipated salary, and after a few years of working in her field, the Great Recession hit and jobs dried up. Johnson moved to New Mexico -- a state where she eventually hoped to retire. There she paid $3,000 to earn a certificate as a substance abuse counselor, but was unable to find a job that paid anywhere near what she expected. For the last two years she has been looking for a job.
For boomers who have figured out how to handle the cost, the payoff can be worth it. Consider Lisa Miller, age 53. She left her grant-funded molecular biology research job in 2007, just ahead of an impending layoff. With no debt, mortgage or children, and about $300,000 saved up in her IRA savings account, Miller went back to school for a bachelor's degree in clinical laboratory science at 49.
"The real treat for me was the education, attending classes, focusing all of my energy on learning what I went to learn and not working, even part-time," Miller said. She chose an in-state program and borrowed $35,000 to pay her tuition. She found a position she enjoys as a chemist -- although she did have to take a pay cut of 31 percent. Still, with Nevada's relatively low cost of living, her salary covers her expenses and monthly loan payment of $350 while continuing to save for retirement.
If you are taking out loans to go back to school, Kantrowitz offered this rule of thumb: Don't borrow more than you can pay in 10 years, or by the time you retire, whichever comes first. Student loan payments should be 10 percent or less of your gross income -- a stretch is 15 percent.
How do you apply the formula? Divide your gross income by 12; take 10 percent of that number and multiply by 100 to get the maximum you should borrow. For example if your annual income is $48,000, your monthly income is $4,000, of which 10 percent maximum -- or $400 -- should go to student loan payments. The maximum affordable debt is 100 times this figure, or $40,000.
Boomers should also hone in on the training they need to stay competitive, Flynn says. "Let's say someone has an interest in nursing," he said. "There are nursing-related fields where you don't need a specialized degree. Explore all the different levels and see what the pay scale is. If you can go to a specialized school and get 80 percent of the income that someone with a full degree would get, it's worth it."
Institutions have taken notice of the difficulties facing adult students. The American Association of Community Colleges recently announced a national certificate and degree program at 11 colleges designed to train 10,000 baby boomers over the next three years for new jobs in education, healthcare and social service. The latter two industries are expected to see significant growth in the coming years, according to the Bureau of Labor Statistics.
Whatever you decide about furthering your education, "think these things out," Kantrowitz advised. "The worst thing you can do is drop out. Then you have the debt, but no degree. People who drop out are four times more likely to default on their loans than people who graduate." Some 11 percent of all student loan debt held by people 60 and older is in default.
Along with your finances, there are other factors to have under control before going back to school. Check out the slideshow below for more.
Before You Go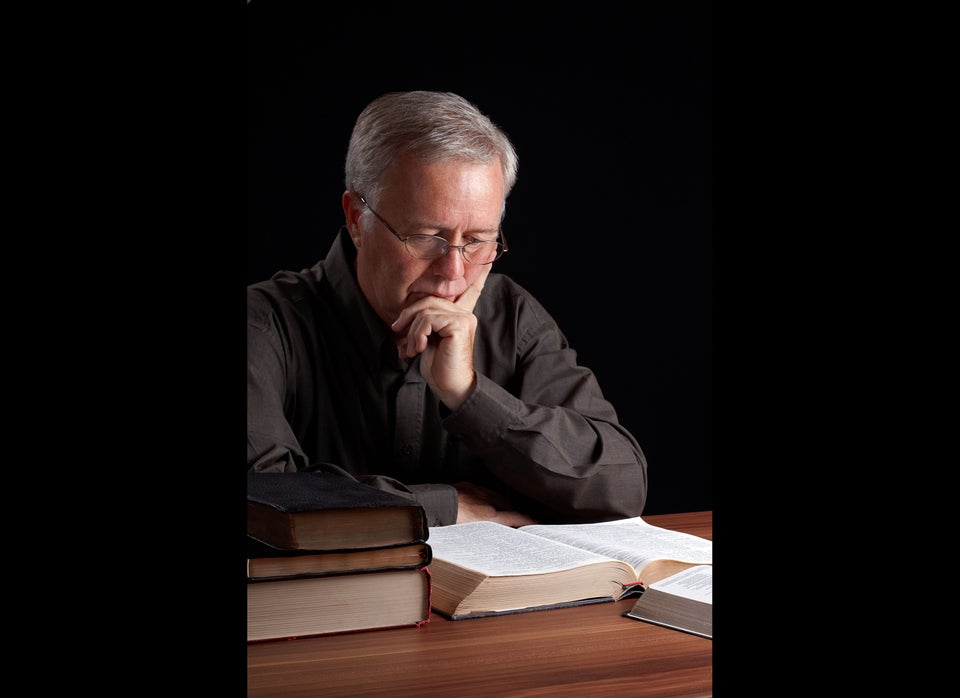 4 Things You Need Before You Go Back To School
Popular in the Community