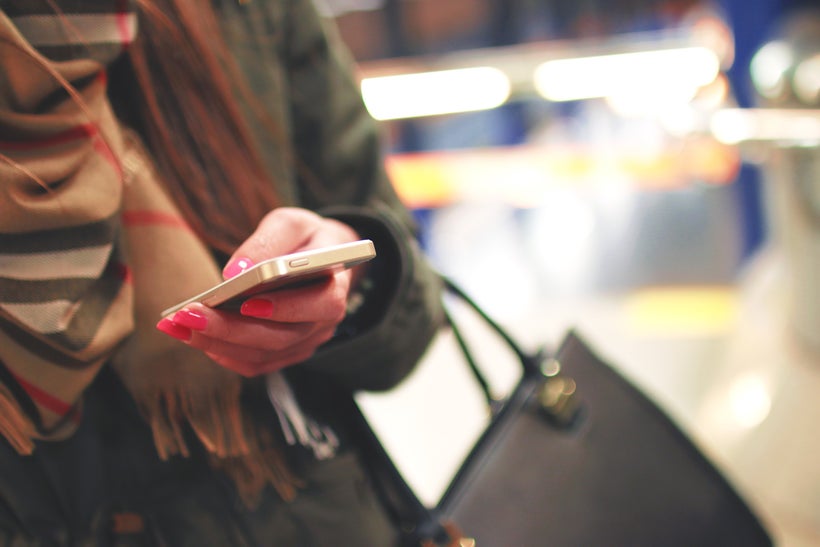 Adulthood is inevitable. For Millennials, adulthood is still a relatively new concept, like some new car we are still learning to drive. It's awkward, foreign, and smells like the factory. But I've come to accept it. In fact sometimes, I even enjoy being an adult, thanks to the independence and pride that comes with blazing your own path. Although, maturity also means facing your finances.
Fortunately for us millennials, there are plenty of useful tech tools to help us budget, save and manage our hard-earned paychecks. These 5 apps will help you earn your status as a financially responsible adult.
First things first. Getting yourself back into financial health means paying off your debt, and I don't mean those student loans (although not even death can help you there.) I'm talking about the debt you do have control of ― friend-debt. Yes, your friends still remember those $20 you borrowed last month because the bar was cash only. Pay them back! Circle allows you to conveniently pay back any friend-debt with the same simplicity as a text. Just type in the amount, add a GIF and send away. Repair your credit and relationship standings in one go!
The Mobile App for Your Respective Bank, Get It!
It's 2016 folks. Nearly every bank has an app these days. Not all are created equal, but for the most part, they will get the job done. Easily check your account balances, transfer money, and even deposit checks from your smartphone. For many banks, these apps have become so capable that unless you need to do something drastic with your finances, pretty much any banking function can be completed from the app. There's really no need to walk into a bank ever again! That's good news you can drink to.
You do. You really do. Budgeting is the foundation of your finances. Without a good budget, you're really just spending blindly. You Need A Bank, or YNAB, is your budgeting answer. Every time you get paid, YNAB splits your check up into different bins. For example, your rent, clothing, and food expenditures are portioned automatically. This way you know exactly how much money you have each month to spend on certain items. And the best part is, if you don't spend your allotted budget that month, it rolls over to the next month. Save so that you can ball out. It's simple math.  
Let's be honest ― managing your finances isn't near as fun as spending them. My preferred method: online shopping. But there's still ways to ensure you're getting the best deal. The Google Chrome extension Honey searches the web to find the best promotional codes for your favorite shopping sites before automatically entering them. The extension works with most major online shopping sites and can save you a ton cash. It even works with Amazon, scouring all the available offers for a certain product to automatically recommend the best deal. Never forget to "treat yo' self", but do so wisely.
Managing and budgeting your money is valuable, but what are you doing to protect it? If you choose to link your bank accounts and finances with other online services, you will predictably be asked to open a number of user accounts. And of course, those come with passwords. Today, protecting your online accounts is as important as locking your doors. 1Password is a great solution to creating and managing dozens of unique passwords. The service automatically populates passwords for your online accounts. And don't worry, each password is one-of-a-kind and nearly impossible to crack. I'm talking aE54Z3wQ1g6 status.
Treating your finances like an adult is easy, it just takes a little effort. And isn't that part of growing up? Putting effort into the things you value. This back to school season, brush up on your finances, create a budget, look for the best deal, and lock up those passwords. Adulthood is an awarding experience and after awhile, I promise you, you will get the hang of it.
REAL LIFE. REAL NEWS. REAL VOICES.
Help us tell more of the stories that matter from voices that too often remain unheard.
This post was published on the now-closed HuffPost Contributor platform. Contributors control their own work and posted freely to our site. If you need to flag this entry as abusive,
send us an email
.