Amazingly it is already August! The end of summer is upon us, which means the start of school is here for many, and for others, it's just around the corner. One of the coolest things about the animal hospital here at Shedd Aquarium is that it is a teaching hospital. Therefore, in addition to providing world class care to the 32,000 animals that call the aquarium home, we provide world class training to students of all kinds. We have both formal and informal educational opportunities ongoing throughout the year.
The A. Watson Armour III Center for Animal Health and Welfare is one of three partners in the Illinois Zoo and Aquatic Animal Residency (IZAAR) program. This program provides advanced training to newly graduated veterinarians who aspire to careers as specialists in zoo and aquarium clinical medicine. Just like residents you may see at a human hospital working alongside more senior clinical doctors, the IZAAR residents are part of the clinical team of the hospital here at Shedd. In addition to seeing patients and being available nights for emergencies, they conduct original research and publish scientific papers during their time with us. Once completing the three-year experience, they are routinely accepted to their dream jobs!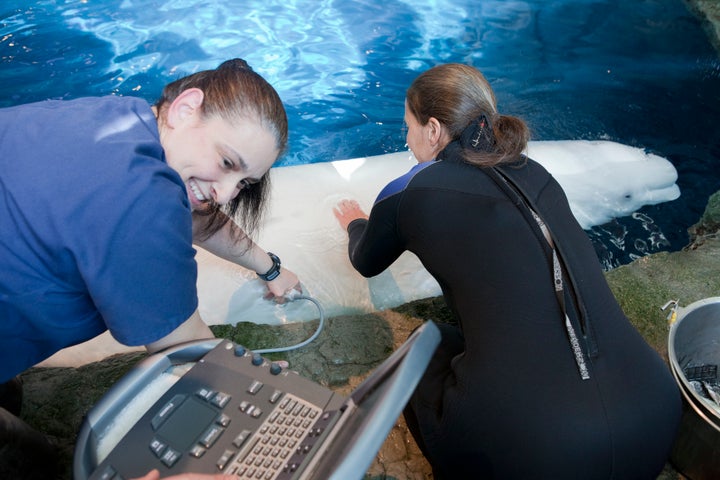 Other trainees our patients may see include students working on their doctoral degrees in veterinary medicine that typically join us for four-to-six weeks during the last year of veterinary school. During that last year, veterinary students are rotating between different focus areas that apply to their future interests and it is our pleasure to host seven or so of them a year that are interested in finding out what it takes to be an aquarium vet. In addition, we also host veterinary technicians in training by partnering with several colleges that offer degrees in veterinary technology. At Shedd, we provide the training required to enable someone to attain licensure and practice as a vet tech. These students often spend up to 16 weeks with us, and their days are filled with shadowing and assisting our staff of five licensed vet techs treating animals, filling prescriptions, drawing blood samples, taking x-rays, and assisting in surgery.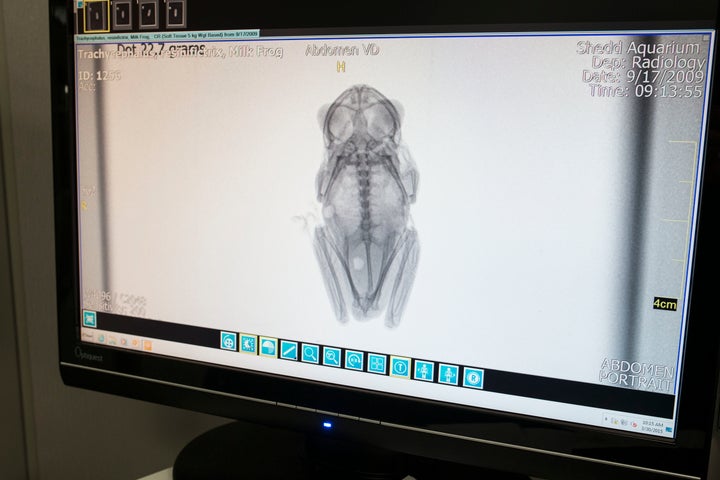 In addition to all of these opportunities, we are also routinely connecting with high school students through mentorship in the Teen Learning Lab, lending our expertise to Live from Behind the Scenes virtual field trips and our support to the High School Lake Ecology and High School Marine Biology programs.
Truly, that's a lot of students around here, and we love it! The students always bring enthusiasm and interest that is contagious as well as new, exciting ideas. If you or someone you know might be interested in one of these opportunities, check out our website here: Veterinary Preceptorship or Veterinary Technician Internship.
If you are heading back to school soon and are interested in a career in animal care – be sure to focus on math and science classes! These are critical skills required to do well as either a veterinary technician or veterinarian, and applying those skills to taking care of the incredible animals that surround us makes using them fun. You need to know a little math to be able to write a prescription for a Dart Frog or a Beluga, and you need more than a little science background to understand why you need to write one for either.
Popular in the Community