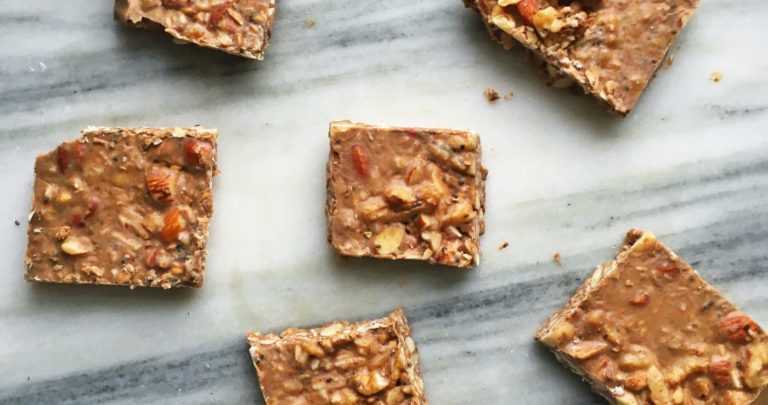 We all know what it's like to deal with that mid-afternoon slump. If only you just had the perfect snack to tide you over, right? Well, whether you're looking to stave off your kids' after-school hunger, or on a quest for your own energy-boosting pick-me-up to get you through the rest of the day, having a satiating, nutritious snack on hand is an absolute must. So to help you make it through the week ahead, we've crafted a mouthwatering list of healthy snack options that are protein-packed and sure to satisfy– at any age. So get ready to combat that between-meal fatigue with these energizing bites that won't disappoint!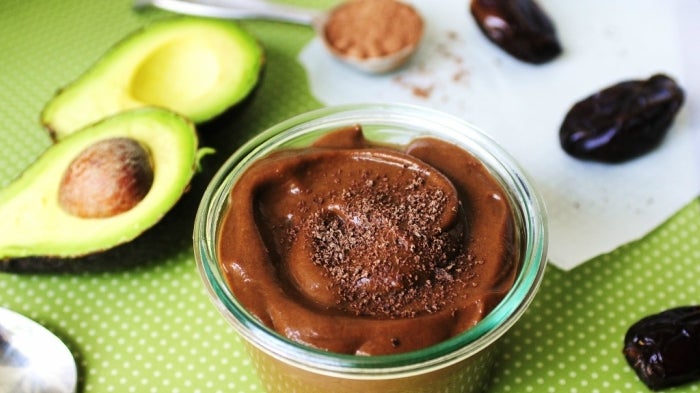 Here, the proof is surely in the pudding. This dessert-worthy snack is the perfect way to quench a chocolate craving while at the same time staving off a mid-afternoon hunger attack. Avocados lend this smooth and gratifying snack a heart-healthy creaminess, while pitted dates offer natural sweetness and plenty of fiber. Looking to kick it up a notch on the nutrition scale? Then ditch the Snack Pack and go for this chocolatey pudding instead.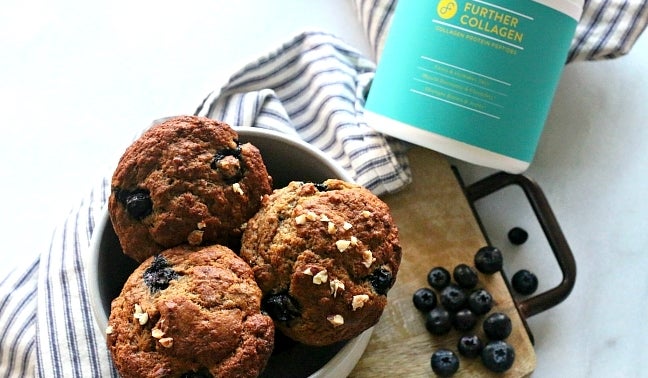 Blueberry muffins are an all around favorite. But we're changing things up a bit here– by adding collagen, we've created a perfect high protein breakfast and snack! We've swapped out all-purpose flour with healthier almond meal and oats, giving these muffins a nutritional boost and nutty texture. Using collagen ups the nutritional ante by providing extra healthy protein that will keep you full longer. And the blueberries provide a delicious and healthy antioxidant burst. We could go on, and on… but we'll let you take a bite first.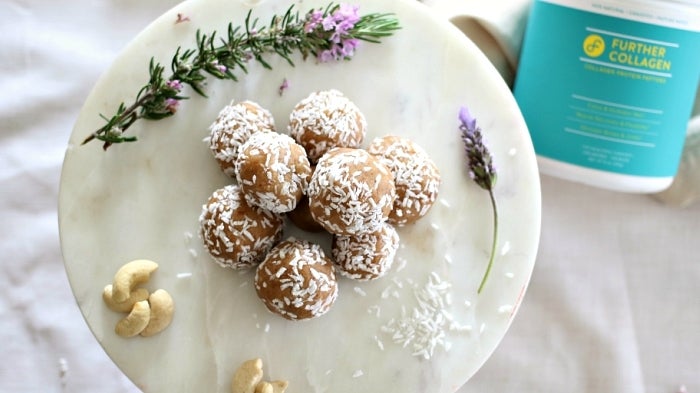 These protein balls are tasty enough to be fully kid-approved. Pop one of these into your mouth, and you're giving your body a nutritious boost of heart-healthy fats, powerful protein, gut-supportive fiber, plus a well rounded dose of iron, magnesium and Vitamin E. The added collagen will make your hails and nails stronger, even helping to make your skin softer. Delicious, satiating, and perfectly bite-sized, snacking couldn't be any simpler.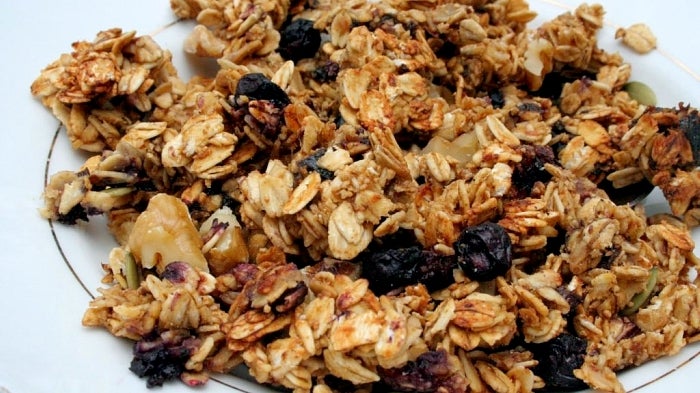 Granola is no longer just a breakfast staple. Here's a homemade granola you can eat as a between-meal snack that uses only natural sweetening ingredients (like prunes, applesauce and blueberries) without sacrificing those crunchy clusters we all know and love. This heart-healthy granola boasts walnuts, almond butter and pumpkin seeds, which add a boost of healthy fats, plant-based protein, and vital minerals like magnesium, and zinc. This blueberry walnut granola gets the green light if you're looking for a supercharged, satisfying snack during the tiring work day.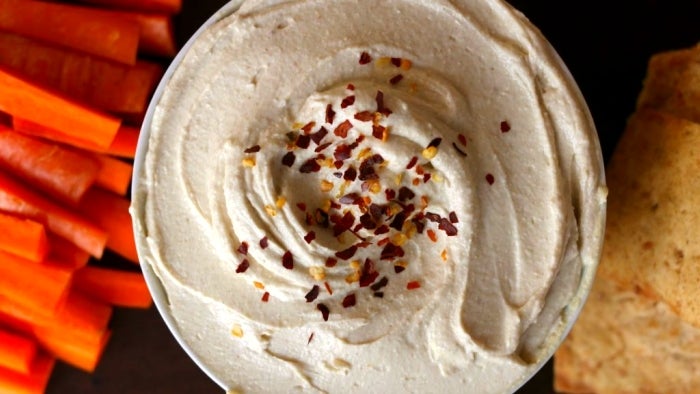 Savor the savory with this deliciously satisfying taste of Mediterranean goodness. This recipe is positively packed with healthy monounsaturated fat from the olive oil and plant-based protein from the chick peas. Using garlic and lemon with just a pinch of salt keeps this recipe low in sodium but still bursting with bold flavors. And who doesn't love an opportunity to get the kids to eat more veggies? This one's a total work or school week winner for both kids and adults.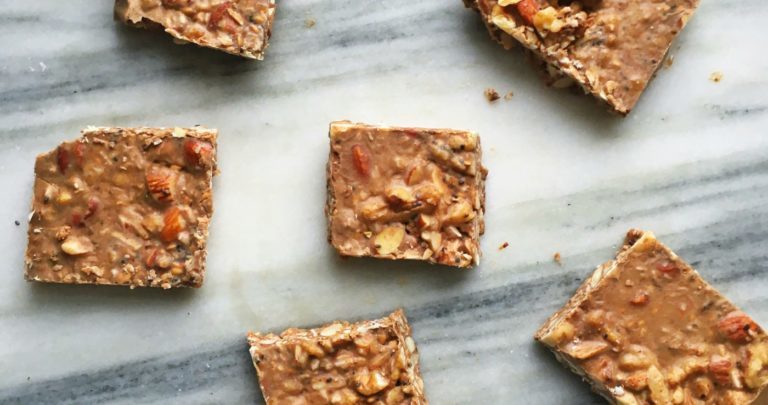 This recipe satisfies even the strongest sweet tooth– without the added, processed sugar that would ultimately make that mid-afternoon crash even worse. Almond butter packs a punch when it comes to protein and healthy fats, while coconut oil provides a plethora of easily absorbed medium-chain triglycerides for a rapid energy boost. Not to mention, flax and chia seeds are full of fiber. The collagen provides 18 amino acids, including 8 essential amino acids, that aid in muscle and ligament repair and flexibility. You've got to give these guys a try.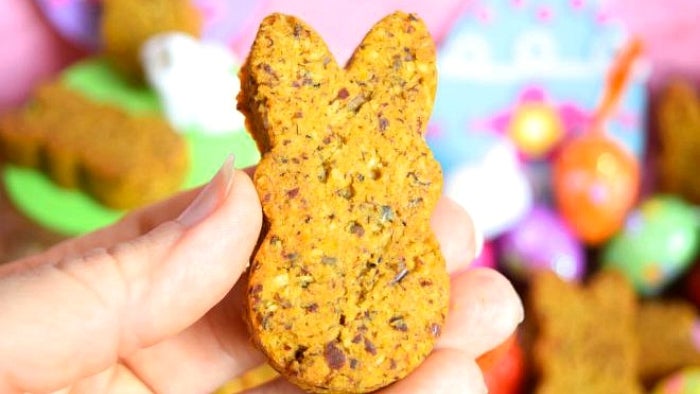 If you're a banana bread fan, we've got the perfect, bite-sized snack for you! Each bite is packed with high quality, nutritious ingredients that will boost energy levels without making you feel too full. Natural sweeteners like coconut and honey guarantee no blood sugar spikes– which is  essential during a mid-afternoon lull. And who doesn't love pumpkin?! This pumpkin-based recipe provides a boatload of fiber, which your digestive system is sure to appreciate.
REAL LIFE. REAL NEWS. REAL VOICES.
Help us tell more of the stories that matter from voices that too often remain unheard.
This post was published on the now-closed HuffPost Contributor platform. Contributors control their own work and posted freely to our site. If you need to flag this entry as abusive,
send us an email
.