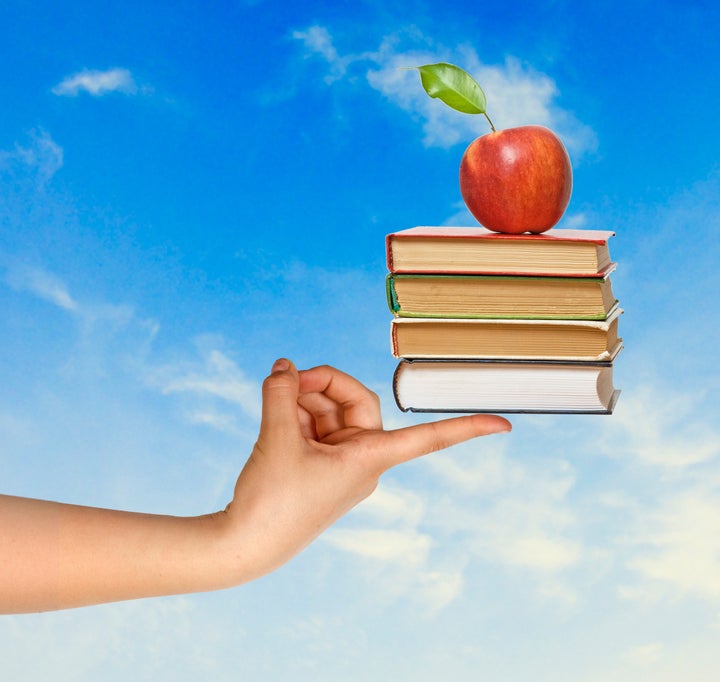 I like to think of the year as having three major emotional phases of newness. One is the "renew"; the celebration of the New Year, an exciting time where we set goals and are eager to make this year better than the last. This is followed by the "refresh" of spring, where we come out of our winter slumps and are revived by the beautiful weather and the anticipation of summer. The third and final (and commonly overlooked) phase happens around this time every year; September. I like to call September the "relaunch" phase. It's a time when we step out of the haze of summer and enter full force into work, school and the many holidays and celebrations that are just around the corner.
I take August off of teaching just for this purpose. It gives my students, employees and I the opportunity to reset, relax and prepare for launching off into the academic year both at Nalini Method and NaliniKids. I know you're probably thinking, "Are you kidding? September is not a special time at all! It just means back to the grind of work days and school lunches, no more weekends at the beach and the end of summer!" Yes, September can be a stressful time for families and individuals but it doesn't have to be. If we see this month as an important phase in our individual journey throughout the year we can actually learn to enjoy it!
Here are a few ways to relaunch your September and revive your soul:
Make use of solo time: If you're a parent, September means the daily regiment of back to school shopping, homework help, soccer games and ballet classes. But it also can mean some quality YOU time. Instead of seeing your kids' busy lives as an additional stress, see them as an opportunity to do things you may not have had time to do before. Get creative with a school lunch and bake that delicious homemade bread you've always wanted to try; pick up a new book and read it during piano lessons; listen to the latest Beyoncé album while making breakfast. Constantly moving can be fun, and thinking about creative ways to find some respite and peace during your day can be a great and positive challenge.
Go back to school: Both literally and figuratively. With so much learning around you why not do some yourself? Take 15 minutes each night to brush up on your Shakespeare or read up on the world. Why not play some language learning games on a free app during the commercial break of your morning news? What about working on your math skills with some digital Sudoku? The age of the smart phone makes it easy and fast to work your brain in the palm of your hand. Be unafraid to take a step outside your comfort zone and find adult classes or arts programs in your neighborhood. From ballroom dancing to screenplay writing you'll be amazed at what you can find with a minimal time commitment and low cost.
Get active: September signifies the end of summer but it also is the beginning of fall! That means no more "it's too hot" excuses and many more opportunities for outdoor fitness. Fall is the perfect jogging or biking weather. Take a day trip out of your hood and go on a hiking trail and enjoy the changing leaves. If you start now think of how great you'll feel come time to put on that perfect New Year's Eve dress! Use this time to set fitness goals that are obtainable and stress free. Do you love to go on an evening walk after dinner? Try a few extra steps and enjoy the cool air. Go apple picking or garden with the reward of those amazing September tomatoes. Relish in the beauty of this season and start moving!
Whether it's finding time just to be you, becoming proactive about challenging your brain, or taking a step outside, September can be an exciting and motivating time of the year. Just remember that you are the navigator of your own life and can reboot any season into a positive and rejuvenating one, so enjoy this transition into fall!