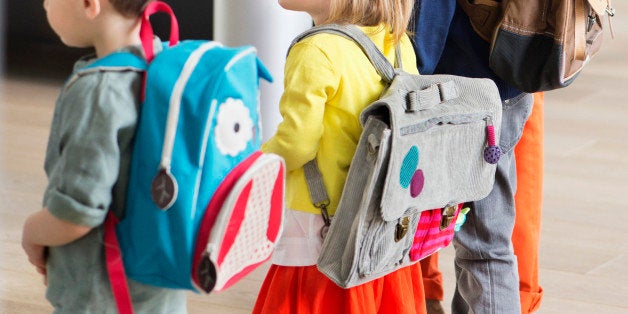 Here's the bad news: Back-to-school season is upon us. Camp bags filled with swimsuits and sunscreen give way to backpacks laden with books, and the care-free games of summer morph into homework. Hunting for deals on school supplies and fall clothes just puts the cherry on top of the bittersweet, end-of-summer cake. But the good news is that you don't have to brave the crowds unarmed.
We've researched deals, time-saving tricks and great ways to give back to ease you into the new school year, so all you'll have to worry about is getting your kids out of the house on time.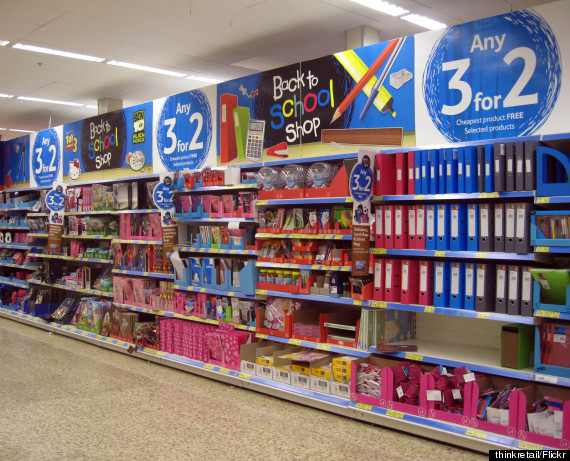 1. Shop during your state's "tax-free" weekend.
2. Use apps like RetailMeNot to score discounts at stores.
If you missed your tax-free weekend, don't fret. Coupon apps like RetailMeNot list the deals that stores currently offer --all from the convenience of your phone. No matter where you're shopping, from Staples to J.C. Penney, you can search for deals through the app. They also have listed some back-to-school discounts here.
3. Easily keep track of how much you're spending.
With the new school year comes more outings, more exposure to other kids and all their stuff and thus, many more chances to say "No, you can't have that right now." Once kids are back on their regular chore schedule, give them the chance to manage their allowances with apps like the "Bank of Mom." Parents set up accounts for each child and can allocate funds to specific activities. You can track spending and deposit money based on rewards.
4. Purchase school supply bundles by grade.
5. Compare prices in minutes with the Savvy Shopper app.
Speaking of supplies: Sifting through coupon leaflets is tiring and time consuming -- but it doesn't have to be. The Savvy Shopper app eliminates the search for the best prices by comparing them all at once. You'll know exactly where you have to go to get the job done and save money at the same time.
6. Stock up on school supplies during the right time of year.
A lot of deals obviously occur during the month(s) leading up to the first day of school or even during late September. However, starting earlier than usual doesn't hurt. School Supplies says May is a great time to buy basic supplies, because they're low in demand. However, tablets and tech gadgets usually go on sale in August.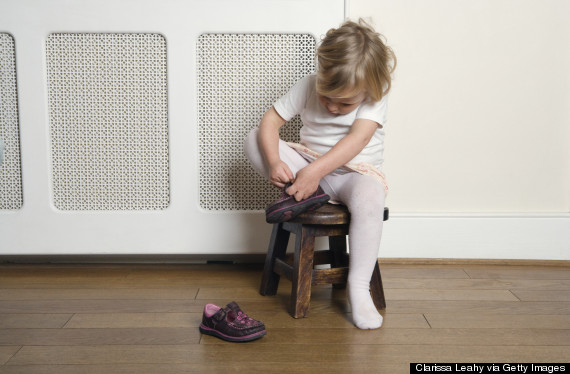 7. Help your kid organize his locker with this cool invention.
8. Wrap your kids' textbooks in chalkboard-painted paper for a unique look.
9. Break in new shoes fast by blow-drying them.
You've heard this scenario before, right? The kids love the shoes in the store, mostly because they're just sick of having shoes shoved on their feet. But as soon as you get home, boom, the temper flairs. Suddenly, the shoes hurt or don't fit. Thankfully, there's a hack for that. Have your child put on thick socks and then stuff their feet into the shoe. Then, use a hair dryer to blow hot air onto the shoe. Voila! The shoes will be broken-in in no time.
10. Freeze a wet sponge that doubles as an anti-soggy icepack.
Instead of using icepacks, which might soak the lunch contents thanks to condensation, freeze a wet sponge. Because the sponge absorbs liquids, it won't leak while in the lunch box.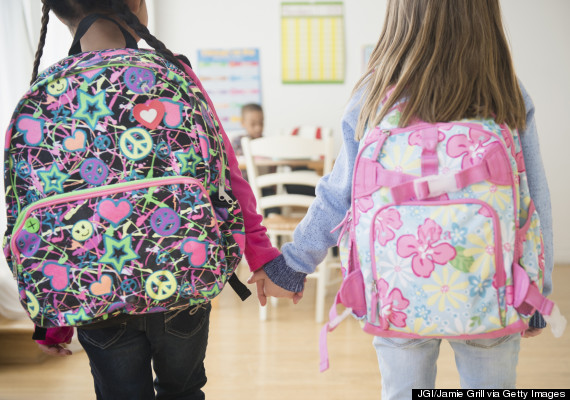 11. Support charities like Blessings in a Backpack.
If you're looking for a way to give back and get back into the swing of the new school year all at once, donating backpacks is a simple way to do it. The organization Blessings in a Backpack raises money to give kids in need new backpacks and the supplies they need to succeed during the school year. While you're out shopping for a new bag, just grab two. If there's a two-for-one-deal, even better.
12. Donate last year's clothes and get money back.
It's no secret that kids grow like weeds. Using Schoola, an organization that collects gently used clothes for cash, is a smart way to donate clothes that no longer fit. 40 percent of the money they gain from selling the clothes is donated to your child's school. Give back to get back!
13. Help teachers stock their classrooms.
Like Us On Facebook |

Follow Us On Twitter |

Contact HuffPost Parents
Related
Before You Go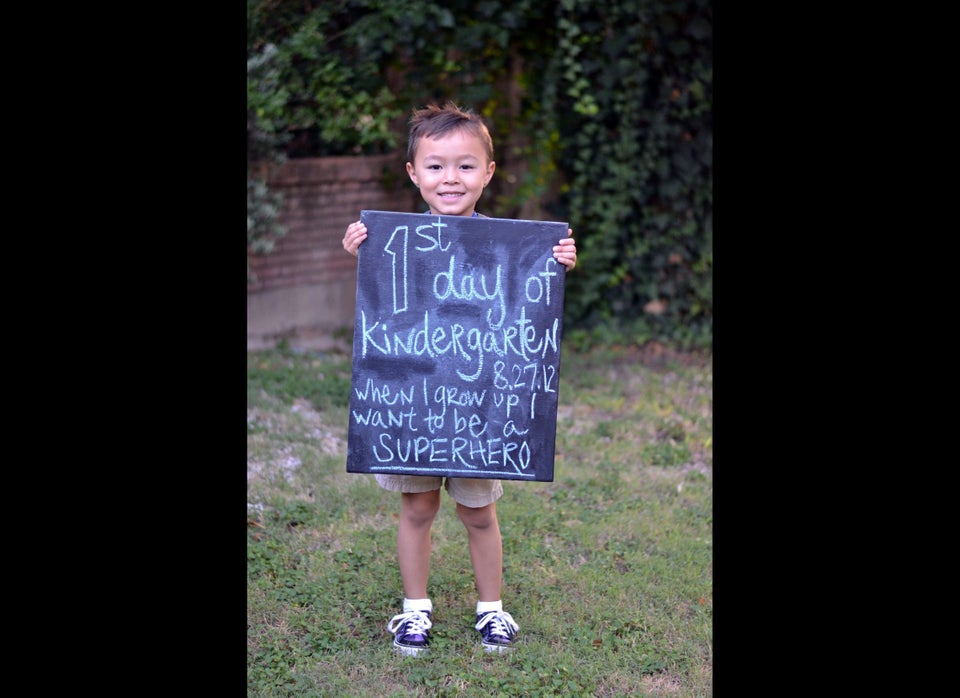 First Day of School Pictures