Applying to college may seem daunting, but the start of another school year presents an incredible opportunity for your high school student to demonstrate the value she will add to a college admissions officer and increase her odds of admission. High school students can begin increasing their odds of admission as early as ninth grade. Regardless of your child's grade, consider the following to maximize the value your child will demonstrate in her applications: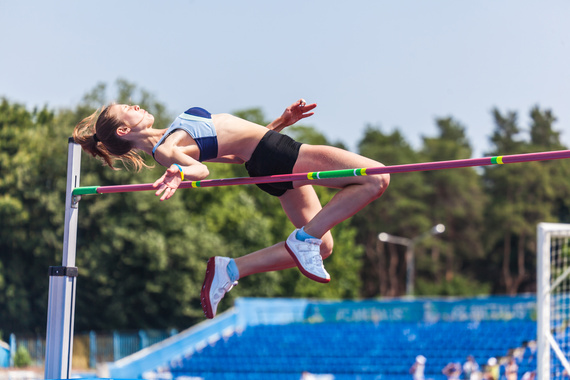 1. Pursue high value niche skills, interests, and passions

College admissions officers seek applicants that are able to compete for their sports teams, perform in their orchestras, and conduct research in their labs. To stand out from a sea of highly qualified applicants, consider niche activities with fewer participants. Even if an activity is less popular, admissions officers must still find skilled applicants who can participate in that activity in college. For example, there are over 300,000 female high school soccer players in the US and just 30,000 NCAA collegiate soccer players. The competition for those positions is fierce. However, with crew, there are twice as many women's college crew positions than high school female rowers.
2. Demonstrate leadership

Encourage your child to develop leadership experience. Admissions officers seek the next generation of student leaders among the applicant pool. By demonstrating leadership experience through a club, community service, sport, or student government, your child proves that she will propel her college forward.
3. Create an application theme

Your child should tie together her academic and extracurricular interests in her applications. For example, an applicant interested in studying psychology in college should not only take psychology classes in high school or during the summer at a local four-year or community college, but also demonstrate her interest in the field by pursuing community service or research opportunities related to the field. By demonstrating commitment to the field through multiple activities, your child will be a much more compelling psychology applicant.
4. Keep track of accomplishments

Big or small, your child should keep track of all of her accomplishments in a notebook to refer to when she completes the applications. Listing accomplishments in her academic and extracurricular pursuits will help your child demonstrate the value she will add to the colleges she applies to and increase her odds of admission.
5. Apply for private scholarships

The only thing more daunting than getting into college, is figuring out a way to pay for it. Beginning in ninth grade, your child should spend a few hours per month searching for scholarships. Local scholarships sometimes receive few applicants and provide your child with excellent odds of receiving one. Consult with your child's guidance counselor and use www.scholarships.com to find applicable scholarships.
With the number of students applying to American colleges from the U.S. and abroad skyrocketing, it is important to have a plan throughout high school that positions your child for success in the application process. Even if some of the suggestions above do not directly apply to your child, encourage your child to follow her passions in high school and beyond. This will not only show in her college applications and make them stronger, but will continue to guide her for the rest of her life.
___________________

Greg Kaplan is a college admissions strategist and author dedicated to empowering families to develop their children's skills, passions, and interests and market them as high value applicants in the college admissions process. For more information on maximizing your child's odds of admission to her dream college, visit his website.