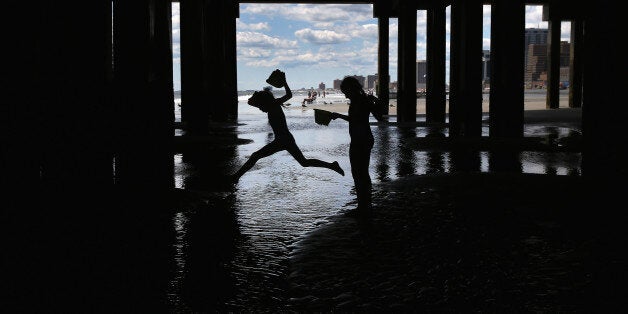 This post was co-authored by Devang Vussonji.
It's dark outside when Martin Kiptoo Kiyeng opens his eyes. He gazes at the concrete ceiling of the room he shares with his cousin's brother in Rongai, Nairobi. He sighs. It's 5 am on a Wednesday in September, his 700th day of unemployment since he graduated high school.
Instinctively, he reaches for his phone. Twitter lights up - this is his go-to place for news and, most importantly, job posts. Today, nothing. Today, he'll have to search the old-fashioned way.
Martin throws on a collared shirt and slacks and grabs his backpack. With money scraped together from informal work, he rides a bus 50 kilometers to central Nairobi. He walks into office after office, writing applications for open positions in lobbies, handing his papers over into the void. His efforts are met by a suffocating, incomprehensible silence.
"Is it because I have only a diploma and not a degree?" he asks himself.
Martin is part of what has become a global crisis: seventy-five million youth around the world are unemployed, and the ramifications are lifelong. For every year Martin doesn't work, he suffers a "scarring effect", making him less likely to find work in the future and more likely to earn up to 20 percent less than his peers who found jobs right after graduation.
Navigating the Skills Mismatch When Martin graduated from high school, it wasn't long before he realized how unprepared he was for work.
"There's a mismatch from what you are learning and what you get [in terms of a job]," he says. The job market had changed, but the curriculum he studied had not. New industries - retail, hospitality, and professional services - had become key job creators, while traditional sources of employment, such as agriculture and manufacturing, had contracted.
"There should be that transition when you're moving out of high school, some sort of counseling." But counseling was too expensive. Martin worked overtime at his cousin's hardware store in Rongai to make ends meet, pay for an affordable advanced diploma in project management, and support his mother when she got a stroke that permanently damaged the left side of her body. Between shifts, he negotiated with his aunt in Uganda to take over care for his mom, and he watched the only parent in his life leave.
One year later, after receiving his diploma, Martin was back at square one. Mentorship and job placement programs - both pivotal to help young people transition from education to employment - were nonexistent. Martin couldn't believe all his effort had led him to what felt like the same place.
Training for Job Readiness In October of last year, Martin woke up as usual in the concrete room behind his cousin's shop in Rongai. His hand fished for his phone and soon his Twitter feed lit up the dark.
"Apply for the cycle 6 KEPSA-KYEP training," read a tweet from a World Bank-funded program with the Kenya Private Sector Alliance. "Two days remaining." Martin filled out the simple application for the youth job placement and training program, and was randomly chosen to participate.
Other the course of the next few months, Martin attended trainings in soft and entrepreneurial skills - key in today's job market -- and in June of this year he was matched to an opportunity with Kidogo, a social enterprise in Nairobi delivering high-quality, affordable early childhood education. His energy is palpable as he leans forward in his chair in Kidogo's office and explains what he's learning on the job: networking skills, technical data entry skills, how to build a growing organization. Based on his strong internship performance, he's just received a one-year contract to stay with Kidogo - his first real step on a career path.
No Simple Fixes Martin's journey is one of hard work, perseverance, and luck. But what about the many hardworking young graduates who did not get picked by KEPSA or any other accessible training program?
"The issue is about opportunity inequality," says Martin. "I'm here because I had access to the internet that someone far from Nairobi doesn't have. I was lucky to afford to live in the city and have a phone."
Unemployed youth know first-hand how complex the crisis is. Information falls flat if youth lack the technology to access it. Training programs remain out of reach if they are too expensive. Better approaches to educational financing have limited impact if a university degree is irrelevant to the jobs youth want. And developing the right skills and experience yields little return if job opportunities simply are not available or accessible.
Yet Martin's story hints at solutions to the unemployment problem too: aligning education to employers' needs; programs like KEPSA teaching soft skills and matching job seekers to employers; internships providing training; and tech platforms, like Twitter, that can spread the word about opportunities.
The effects of unemployment go beyond Martin, or any of the one in eight youth worldwide who are without work. The effects ricochet through entire economies and societies. It's no coincidence that the Middle East and North Africa region, with the highest unemployment rate in the world, witnessed large-scale social and political unrest in 2011. Youth expressed their chronic dissatisfaction with a society in which they could not participate, contribute, and develop.
Looking back, Martin believes that for youth to become leaders in their societies they need to not only build the right skills, but also embrace an entirely new approach to employment.
"We should encourage an entrepreneurial mindset rather than just making someone marketable. We should use business to solve unemployment because it's sustainable." Martin wants to start his own business someday in maternal health, education, or environmental protection. "I want to be unique, on a different level."
Calling all HuffPost superfans!
Sign up for membership to become a founding member and help shape HuffPost's next chapter