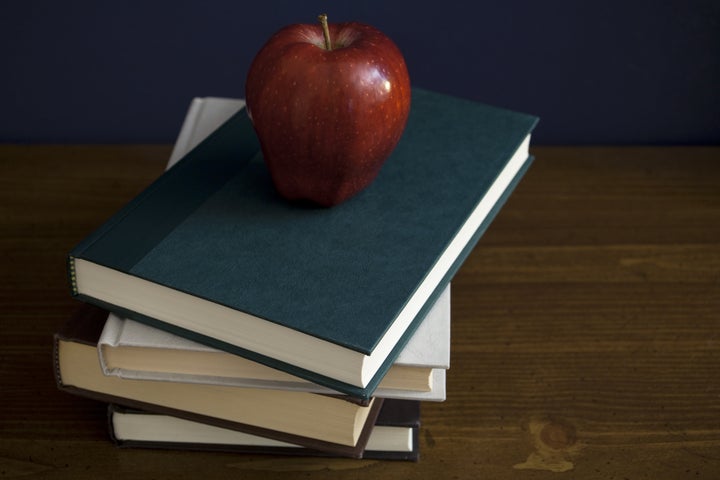 The end of summer brings cooler temperatures, the fall season and back-to-school! Excited college students across the country will be checking into their dorm rooms for the fall semester this week.
Even though it's autumn, money doesn't grow on trees! Many parents of college students will be anxious about writing checks for tuition, room and board, text books and even pizza!
A twitter follower asked me for some helpful financial tips for the back to school season. So, I reached out to Teresa Britton who is the founder of Mom's Who Save for some budget saving ideas from a parent's perspective.
Teresa gave me several useful tips for sending your kid back to school:
1. Textbooks -- Most returning students know this, but just in case you haven't heard, don't buy your textbooks new. You can rent them, buy them used or even get them electronically on your Kindle, NOOK, or other e-reader. Try Chegg.com or ecampus.com for starters. Also check to see if your university has a book exchange or buy-back program.
2. Think Twice About a Car -- If you live on or very near campus, parking will probably be tricky and could be expensive. Using public transportation will save you the costs of insurance, gas, and registration.
3. Food Savings! -- Revisit your campus meal plan. It may be very inexpensive per meal compared to buying and preparing your own food.
4. I Hate ATM Fees -- Open a new bank account in your new city, preferably with a credit union where you can get free checking with no minimum balance. You can also withdraw your money without paying ATM fees! If parents are providing cash on a regular basis, a prepaid credit card might be something to consider.
MomsWhoSave.com is a coupon and discount website for everyone who loves to save money. They work with hundreds of merchants to bring you the biggest savings with coupon codes, Internet-only deals, and sales on almost everything you buy online and in the stores.
You can find MomsWhoSave.com on:
Twitter: @MomsWhoSaveFacebook: https://www.facebook.com/MomsWhoSaveNews
I need THREE favors to ask of you:
1.Could you tweet (@EbongEka) or email: Info@EbongEka.com me your questions thoughts and comments?
2.Share/tweet and email this article to your friends and network. There are a lot of people who can use some financial tips to save money!
3.Visit EbongEka.com"Speaking a Financial Language Everyone Can Understand!"
Related