As the first day of school approaches, it is a good time to start planning for the new school year, especially when the parents are living separately for the first time. Here are some things to consider:
The first day of school sets the tone for the school year. Figure out which parent has custody on that morning. Then decide if you and the other parent can be civil and comfortable enough for both parents to be there when the kids get on the bus. It is great if the parents can put their differences aside and make it a special morning for the kids. That said, if one or both of you cannot put your differences aside completely, perhaps it is best not to have both parents there.
If you cannot make it a 100 percent positive experience for your kids, it will turn out to be a negative for them. The last thing the children need is tension when they are already a little nervous about the first day of school. This day is about the children, not the parents.
If you do not believe having both parents there will be a good idea, take a picture of the kids in their first day outfits and send it to the other parent. It is a nice gesture that can go a long way toward building a positive coparent relationship. Do it even if the other parent did not do it for you.
Another thing to do before school starts is to contact the district transportation department to make sure they know about any changes to your children's transportation in light of your being separated. Once you have that squared away, make sure your child's new teacher also knows the schedule and arrangements. You also want to make sure that the teacher knows to have both parents on their email distribution lists so that neither parent has to serve as the messenger for the other.
If you have concerns about how your child is adjusting to the separation, your next contact should be their guidance counselor. More and more school districts have lunch groups or other support groups for children of separated or divorced parents. For example, the North Allegheny School District in Pennsylvania has the "FISH" Group for Families in Separate Homes. If your school does not have one, perhaps you can suggest that the school start one.
Whenever there is a doubt about a coparenting decision, let the best interests of your children be your guiding principle. Sometimes that means taking your own needs out of the equation and swallowing your pride.
Parenting, even in intact families, can be humbling. Taking the high road is not always easy, but it pays dividends when it comes to protecting your children.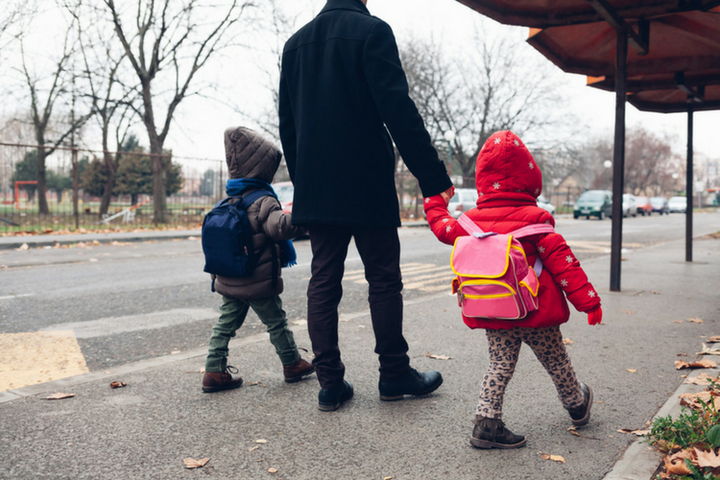 Related