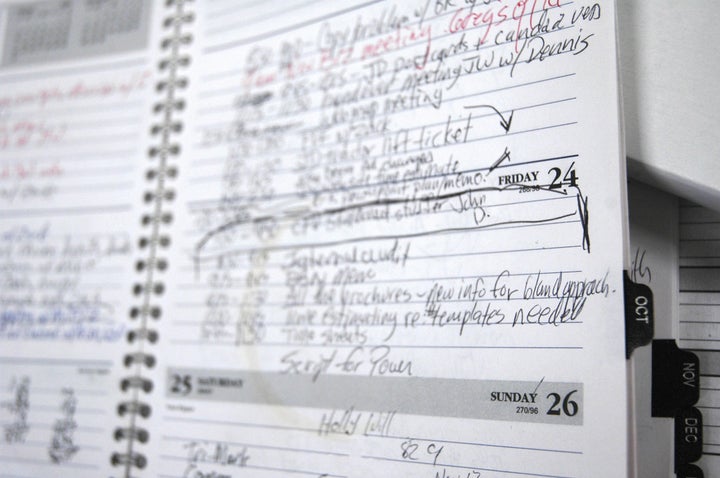 I am not the sort of person who reaches the end of each day wondering where all my time went. I can tell you in great detail of my past 24 hours: I know when I woke up and when I went to bed. I know what I ate, how much time I spent playing with my three kids, the number of pages read in my library book, how long I spent commuting and which housecleaning chores got done. Actually, I can recall how I spent almost every day over the past six months. I have it all written down in spreadsheets.
I wasn't always like this. My days used to be a mess of ― well, I didn't exactly know what. I knew I didn't work that much as a freelancer, but my work always took a long time and left me exhausted. I knew I was at home with my kids all day, but there was little to no structure to our days. I wanted to change my bad habits, like watching too much TV or not drinking enough water, but I couldn't seem to get new habits to stick.
Then, a few months ago, I discovered Laura Vanderkam's book I Know How She Does It and became obsessed with tracking my time. The book details the time logs of high-earning, successful women who balance demanding jobs and full personal lives ― and no, they don't sacrifice sleep to do it.
"A full 90 percent of the women I studied averaged more than 7 hours of sleep per day (averaged over the week)," Vanderkam told me in an email. "We hear all the time that if you want to build a big career, and still see your family, you'll have to sacrifice sleep. This turns out not to be the case."
If these women ― who worked 40 or 50 hours a week in high-salaried positions ― could make time to craft mosaics with their kids, work out regularly, and still sleep seven hours a night, then I was clearly doing something wrong. So I began writing down everything I did in half-hour increments.
I quickly found it made me more productive. When I knew I'd have to write down the next half hour, I was far more likely to read a book or clean the house than waste that time on Facebook.
But it wasn't until back-to-school season this year that I decided to use my time logs to overhaul my habits. Having a fresh start and a new routine seemed like the perfect occasion to create some big changes in how I spent my hours.
"Transitional times are a gold mine for fueling change," says David Ngo, founder of Behavior Delta, whose work focuses on combining neuroscience and behavioral design. "It's like the soil has been mixed up and [is] ready for new behaviors to be planted."
I started sifting through my old time logs to see what I wanted to change. Then I pulled out a fresh spreadsheet and did something new. I filled the whole thing in with my ideal schedule. There were the necessities of commuting and kids' schedules, which added some much-needed structure. Then I filled in all the ways I wanted to spend my hours. I wanted to wake up at 5:30 a.m., switch off running and yoga in the mornings, set my work hours each day, and stick to a bedtime. I wanted to establish morning and evening routines for myself and the kids. I wanted to dedicate three to four hours to meal prep on the weekends.
Once I had my routine planned out, I waited for the first day of school, then started using it as a guide as I went through my days. I quickly saw how following a routine helped me save mental energy. By the time I sat down to work in the afternoon, I wasn't mentally drained, like I once would have been. In fact, I was more than ready to get down to business, because I'd spent most of my day on autopilot. It's no wonder high-performing professionals like Bill Gates and Elon Musk keep intense scheduling habits to help them dominate in the workplace.
"Routines help preserve your decision-making mojo for the decisions that are most important," says Stephanie Shorter, a neuroscientist and behavioral designer. "Even more than being a master of the clock, having your custom go-to plan enables you to become a master of how you dole out your daily quota of real decision brilliance."
I'll admit it hasn't all been smooth sailing. Some days I'll wake up late and skip a run, or a deadline will push me past my normal work hours. But when I fall off the wagon, I simply look at my ideal time log and start fresh the next day. Slowly but surely, I'm working my way toward optimizing my health, habits, and happiness ― one schedule-tracking spreadsheet at a time.
Before You Go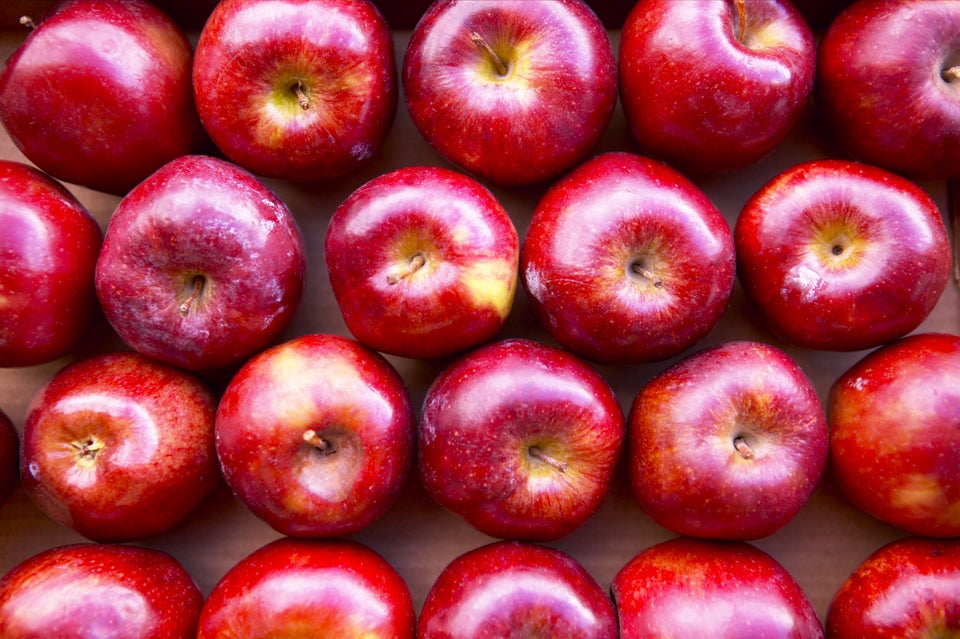 Summer Habits To Practice All Year